2022 CET Summer Teaching Conference Keynote Speakers
GETTING STARTED WITH OER: 4 ENTRY POINTS AND 2 ACTION STEPS
Abstract:
This interactive keynote is designed to generate action steps for faculty interested in integrating OER (Open Educational Resources) into teaching and learning in college courses in ways that open up access to learning. Four small-scale, ready-to-do-right-now OER entry points will be presented, including: 1) Using OER, 2) Curating OER, 3) Remixing OER, and 4) Co-Creating OER. From these entry points, participants will generate at least two action steps to guide future OER investigations and explorations during the conference and beyond. Key issues related to OER design and digital accessibility, the inclusion of diverse perspectives, the development of information and media literacy skills, and ways to assess OER curation, remixing, and co-creating will also be discussed.
Keynote Speaker: Dr. Torrey TRUST
Dr. Torrey Trust is an Associate Professor of Learning Technology in the Department of Teacher Education and Curriculum Studies in the College of Education at the University of Massachusetts Amherst. Her scholarship and teaching focus on how technology shapes educator and student learning. Dr. Trust's research, teaching, and service in the field of educational technology has received noticeable recognition, including the 2016 ISTE Online Learning Network Award, 2017 Outstanding Research Paper Award for the Journal of Digital Learning in Teacher Education, 2017 American Educational Research Association (AERA) Instructional Technology SIG Best Paper Award, 2019 AERA Technology as an Agent of Change for Teaching & Learning SIG Early Career Scholar Award, and 2020 AECT Annual Achievement Award. In 2018, Dr. Trust was selected as one of the five recipients worldwide for the ISTE Making IT Happen Award, which "honors outstanding educators and leaders who demonstrate extraordinary commitment, leadership, courage and persistence in improving digital learning opportunities for students."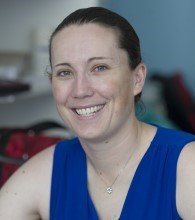 Keynote Speaker: Prof. Robert w. Maloy
Robert W. Maloy is a senior lecturer in the College of Education at the University of Massachusetts Amherst where he coordinates the history teacher education program and co-directs the TEAMS Tutoring Project, a community engagement/service-learning initiative through which university students provide academic tutoring to culturally and linguistically diverse students in public schools throughout the Connecticut River Valley region of western Massachusetts. His research focuses on technology and educational change, teacher education, democratic teaching, and student learning. He is coauthor of Transforming Learning with New Technologies (4th edition); Kids Have All the Write Stuff: Revised and Updated for a Digital Age; Wiki Works: Teaching Web Research and Digital Literacy in History and Humanities Classrooms; We, the Students and Teachers: Teaching Democratically in the History and Social Studies Classroom; Ways of Writing with Young Kids: Teaching Creativity and Conventions Unconventionally; Kids Have All the Write Stuff: Inspiring Your Child to Put Pencil to Paper; The Essential Career Guide to Becoming a Middle and High School Teacher; Schools for an Information Age; and Partnerships for Improving Schools.