Meet Current Students
Meet some of the Golden Bear community to find out about the opportunities and experiences provided by KU!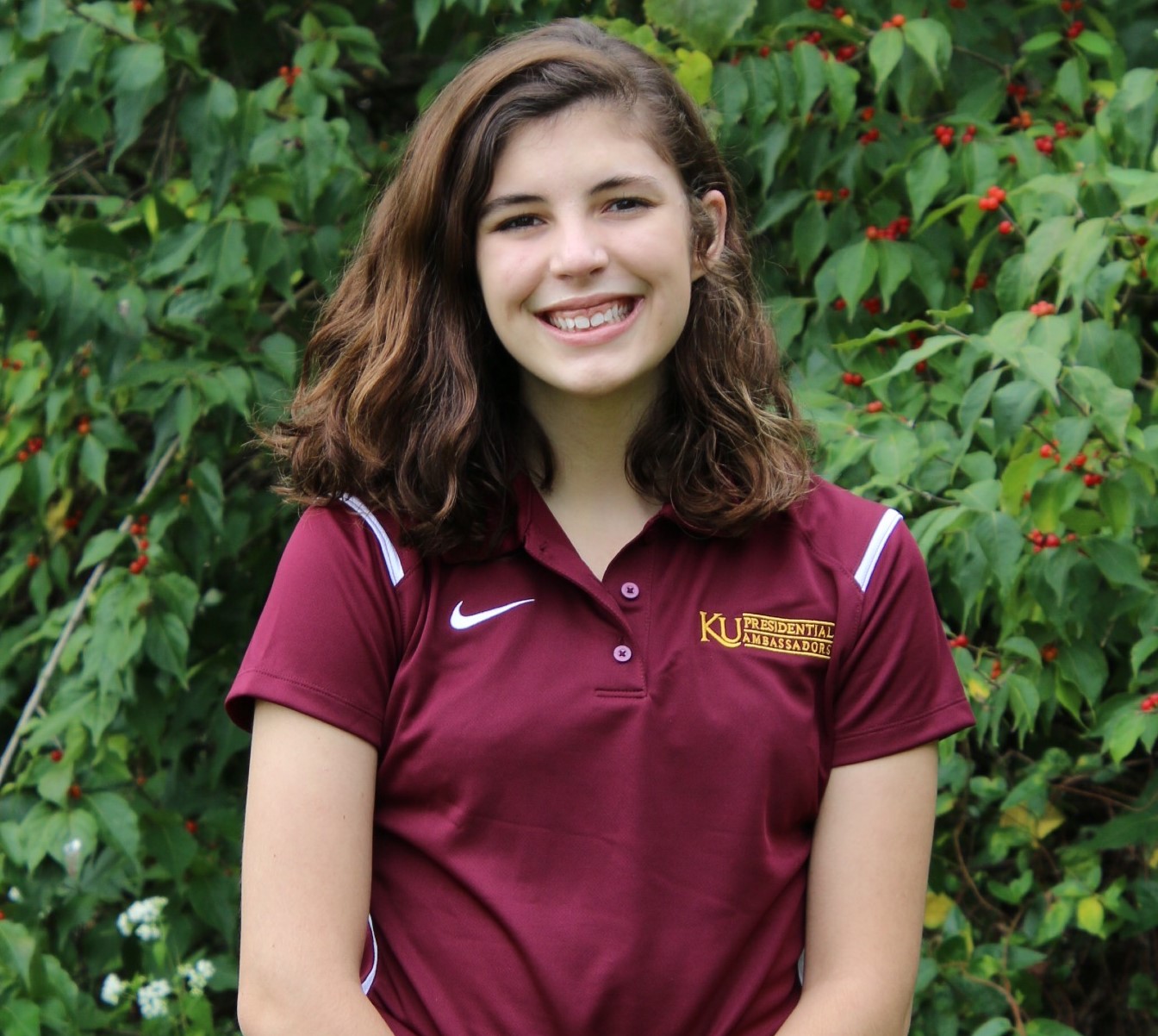 Kylie DeVitis - Schwenksville, PA - SECONDARY EDUCATION/BIOLOGY

I chose KU because it truly felt like home. The welcoming student atmosphere, dedicated faculty, and beautiful campus had me from the very start. What I love most about campus are all the opportunities for student involvement. Since my freshman year, I have been involved in the Honors Program, National Residence Hall Honorary. I have joined Kutztown University Presidential Ambassadors and held on-campus jobs along the way. Working for Tutoring Services and Residence Life in addition to Admissions has connected me to so many resources and incredible individuals during my college career. I love that I am able to see a new face every day and connect with so many students and staff that make up our university.

My advice to incoming students is to get involved both within your major and in organizations that bring you joy. I love that I am able to do research with faculty that share the same excitement as me as well as work alongside my peers in student leadership. I am unbelievably happy that I chose KU and I could not be prouder to call this school my second home.
Zach Goodman - Shillington, PA - ENVIRONMENTAL SCIENCE

I chose KU because it was a close commute from home and the science classes are top-notch! What I love most about KU is the community and people I get to interact with every day. Being involved in Residence Life as a Community Assistant and Admissions as a Tour Guide, I get to meet new people every day! It's important to get involved to get the most out of your college experience! I love Kutztown!
Athena Garrison - Sussex, NJ - MUSIC EDUCATION

KU is great for music education majors because of how prepared we will be when we leave college. I know before and after I receive my diploma, I will be knee-deep with connections across Pennsylvania (and even other states) that will help me prepare and achieve my goals throughout the years to come. As a student, you get your money's worth of education, student life, and everything in between!
Isaiah Rivas - Bethlehem, PA - SOCIAL WORK (minors in Case Management and Spanish)

I choose Kutztown because there are so many ways you can get involved on campus here. I love this school; it was my first choice! This campus truly felt like home for me. Being a Golden Bear has given me opportunities not only socially but academically for me too.

The Social Work and Spanish departments have been amazing and always guide me in the right direction. As a Golden Bear, I can work alongside great and amazing people who help me expand my horizons. I currently work on campus for Residence Life, Admissions, Orientation, and Tutoring Services. There is something here for everyone at Kutztown University! I am grateful that I can call myself a Golden Bear!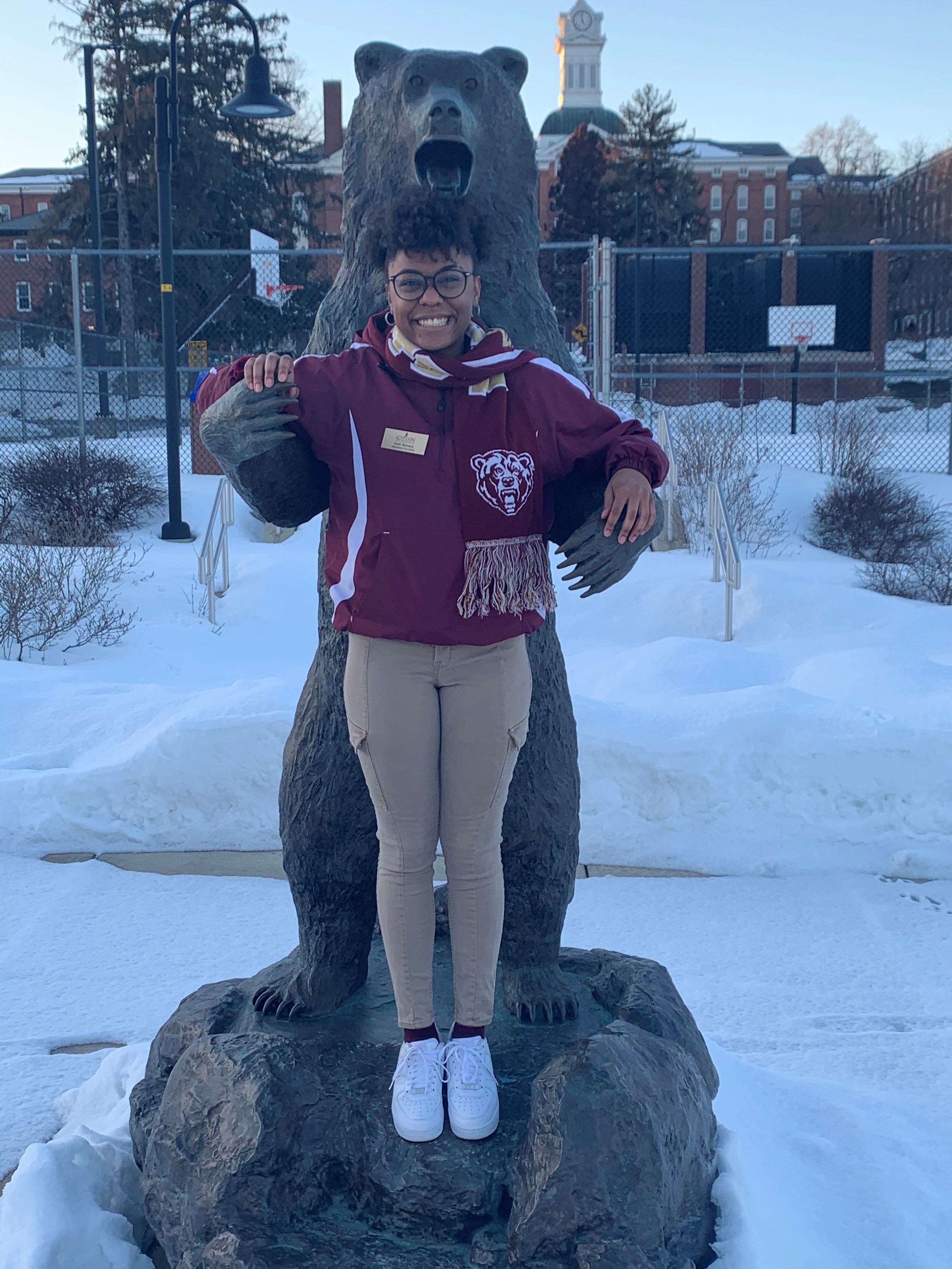 Kelli Shivers- East Stroudsburg, PA - PSYCHOLOGY

I chose to come to KU because this campus is beautiful! Not only is the scenery super calming and serene, but the people I have met here have been life-changing. The atmosphere here at KU is so welcoming and accepting! I love that you can be exactly who you want to be and find yourself throughout your years here without judgment!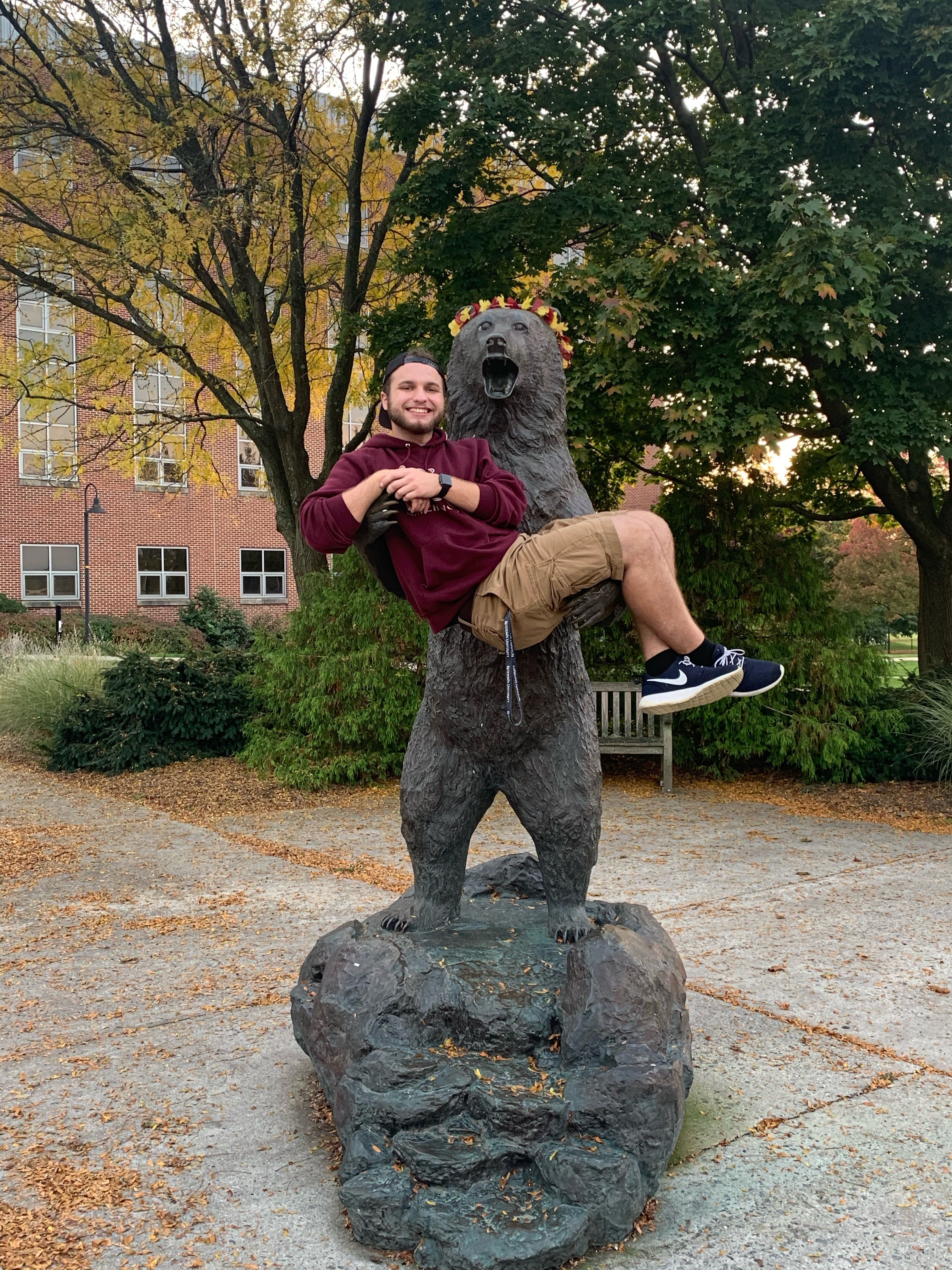 Brendan Davis- Pennsburg, PA - SECONDARY EDUCATION/SOCIAL STUDIES

I chose KU for several reasons! For starters, the atmosphere on campus and in the surrounding community is amazing. So many outstanding people in one place is truly something to marvel at. Additionally, the university has so many on-campus opportunities for student involvement! For example, KUMU (The Kutztown University Marching Unit) has been my home since the beginning of freshman year. I love learning about all the amazing things the university has to offer to students and their families alike!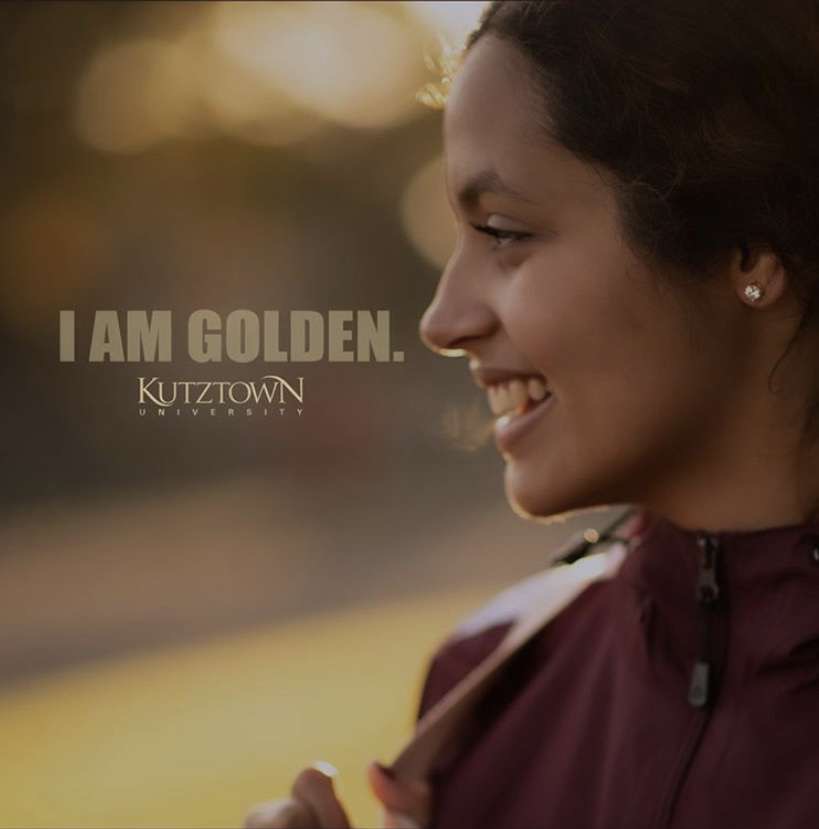 Francesca Strickler- Sinking Spring, PA - PSYCHOLOGY

I chose KU because it felt the most like home with its welcoming environment and smiling faces. Everyone on campus is so friendly which truly makes it unique. There's also so many things to do and get involved in. I am a tour guide, part of the dance team, catwalk cartel and even a member of the National Society of Leadership and Success. There's more than 230 clubs and something for everyone! With all the wonderful things Kutztown has to offer, it becomes a home away from home not only for me but for many others!
Nessa Cartagena - Bethlehem, PA - FINANCE and PERSONAL FINANCIAL PLANNING

My favorite thing about KU is that t's not too big but it's not too small. I see familiar faces every day but I also meet new people every day! Something I love about my major is that t's really easy to pick up a minor or a second major within the College of Business because all business majors take the same core classes.

My advice to new KU students is to take your time to adjust to college; your new environment, classes, and time management. I encourage students to get involved but don't overwhelm yourself. There's a lot to enjoy!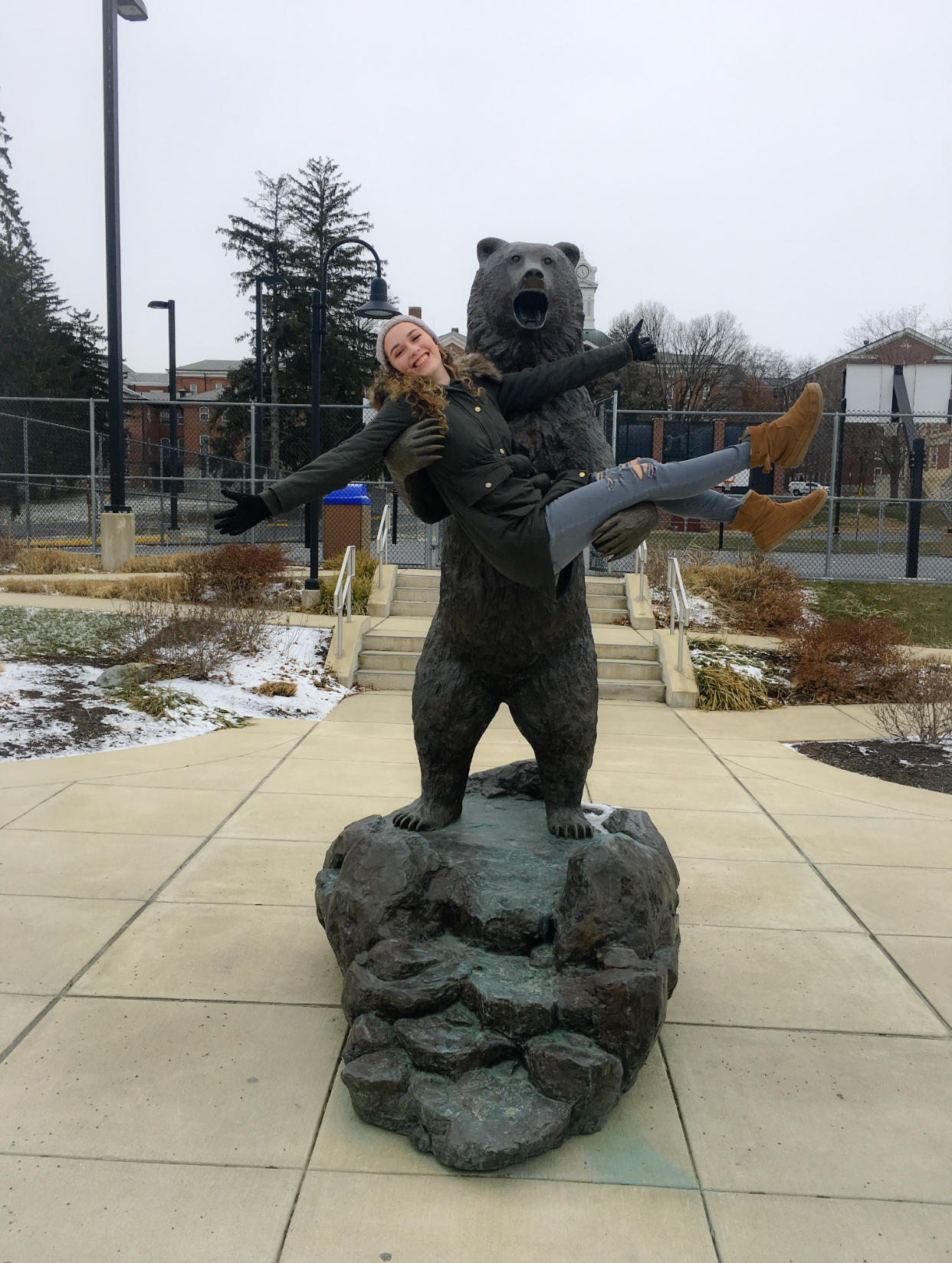 Karley Pedrick- Ivyland, PA - VISUAL IMPAIRMENT

I chose KU because Kutztown is 1 of the few schools in the US that offers my unique major. What I love most about our campus are the clubs and organizations. I am on Dance Team, the National Residence Hall Honorary, and Braille Bears. Being involved allowed me to meet some of my best friends on campus and connect with people with the same interests as me. I've also had the opportunity to work on campus not just as a tour guide but as a part of Residence Life as a Desk Receptionist and a Community Assistant. Working on campus has opened up so many different opportunities for me that have allowed me to grow not just as a student but as an individual. I'm proud to call KU my second home!
Evan Santos - Blandon, PA - PUBLIC RELATIONS and CINEMA, MEDIA,& TELEVISION PRODUCTION

Three reasons I love KU are the people, the opportunities, and the welcoming atmosphere. One of my favorite things is when I'm on a tour and students walking by (that I don't even know) say hi to me and the family I'm with. The people and atmosphere are great, and it is a place of endless opportunities! Calling Kutztown home is one of the best decisions I have ever made.

I encourage students to get involved on campus and to do it as early as possible. I have met so many great people and made so many great connections. I highly recommend taking advantage of all of Kutztown's opportunities.

Currently, I work as a student assistant for the sports information department in addition to be an admissions tour guide. With sports information, I get hands-on experience in a field I may want to work in someday which is really nice. I also love being a tour guide. I am also in the honors program where I am a peer mentor for incoming freshmen.
Courtney O'Connell - Monroe Township, NJ - COMPUTER SCIENCE

Kutztown University has a bunch of clubs and organizations for students to join! Getting involved is a great way to stay busy and meet new people.

The Computer Science department offers a lot of fun electives for students to take such as gaming and virtual reality.

As a new student, don't be scared to reach out to professors, peers, or organizations! Everyone at Kutztown is always happy to help students get what they need to succeed.
Erin Doherty - Bound Brook, NJ - ART EDUCATION

KU is big enough to meet new people each semester but small enough that you're never just a number! I always see someone I know when I walk around campus and it makes me glad to be part of such a friendly campus community.

I love the opportunities KU has given me. I've become involved in so much more than I could ever imagine in my past 3 years here and can't wait to see where the rest of my college career takes me!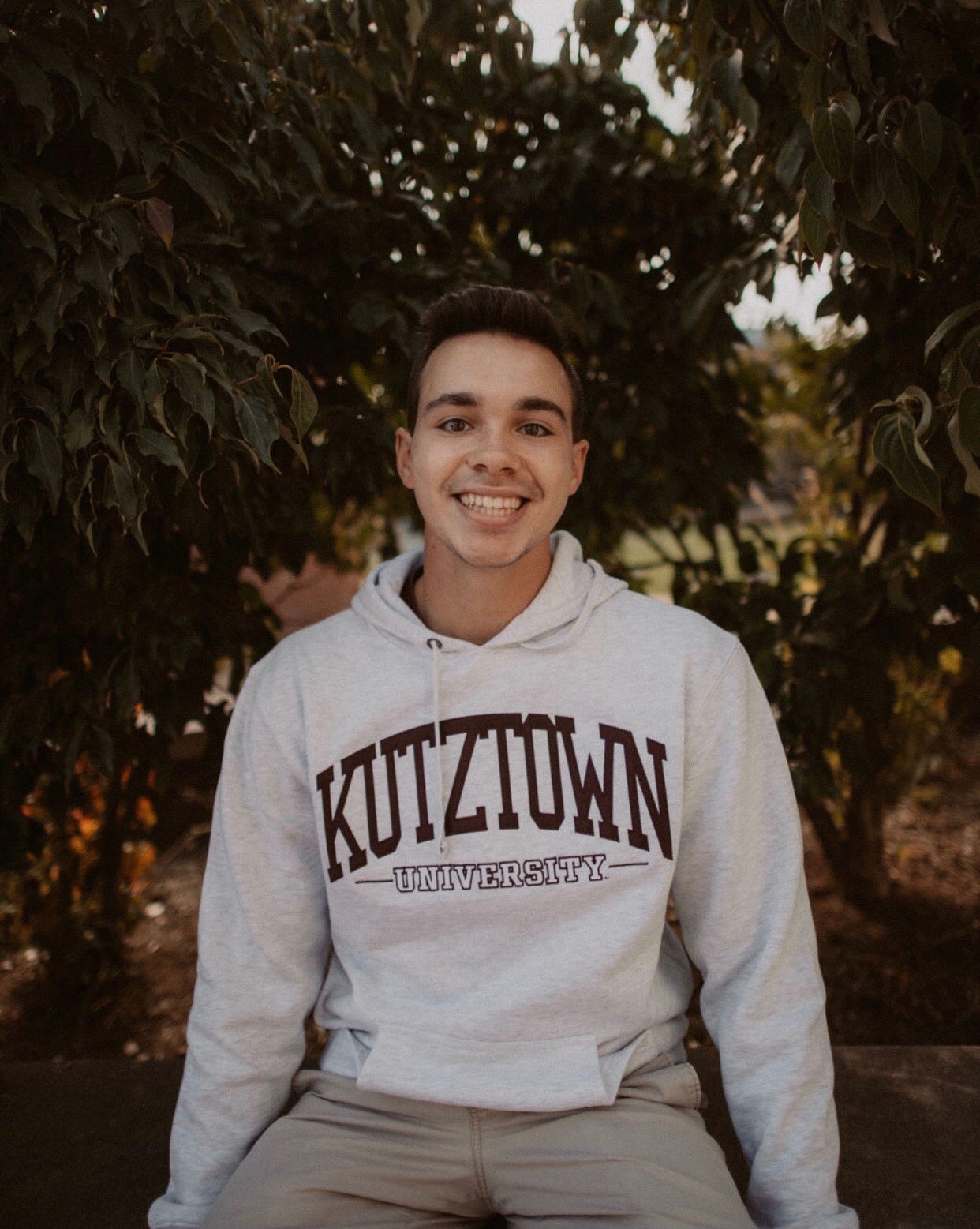 Bobby Frankenfield - Souderton, PA - ELEMENTARY EDUCATION/Pre K - 4

My favorite thing about KU is the people! I've been able to meet people from different states, countries, and backgrounds with so many outlooks on life that help you grow so much as a person!

There is an internship opportunity for all education majors that you can start the second semester of your freshman year!

Get involved as soon as you get on campus! There are so many organizations you can join, and so many great people to meet with similar interests, you won't regret it!