State Representative Kenyatta to Serve as Keynote for Kutztown University's Fourth Annual Gender and Sexual Minorities Conference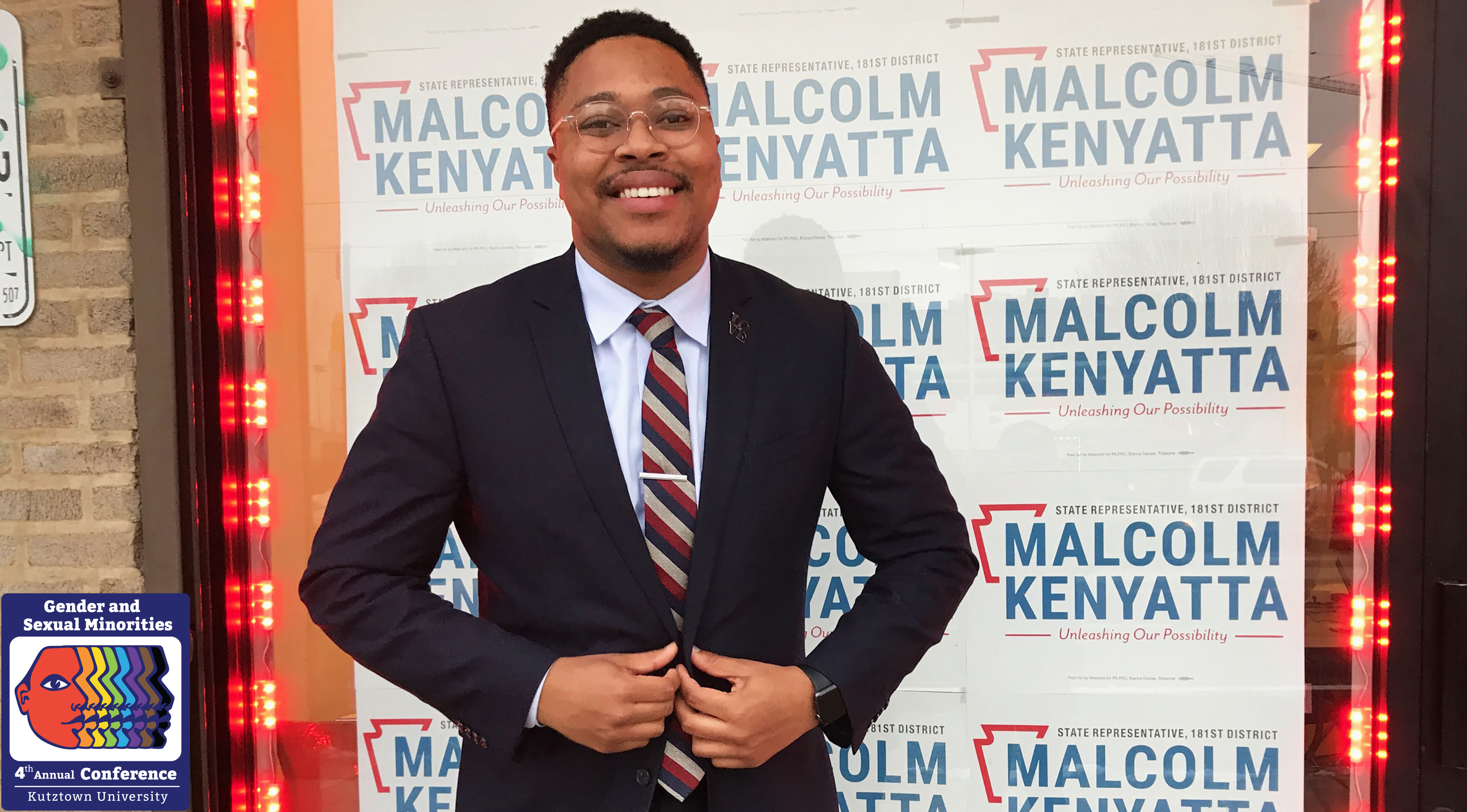 KUTZTOWN, Pa. – Malcolm Kenyatta, state representative for Pennsylvania's 181st Legislative District, Philadelphia County, will serve as the keynote speaker for Kutztown University's fourth annual Gender and Sexual Minorities Conference Friday, Feb. 12. The virtual conference titled, "Activism: Lead, Give, Build, Teach, Question, Initiate, Advocate," will take place 10 a.m. to 4 p.m. and is open to the public.
Learn more about this year's conference, hosted by KU's LGBTQ+ Resource Center, online. Registration is required to attend the conference. Register online by Thursday, Feb. 11.
Our world is shaped by the work of activists. Around the globe and in our backyard, they lead by example, give their heart and soul, build up the weary, teach their communities, question the unfair, initiate change and advocate to make a difference. The goal of the conference is that, through hearing the voices of our presenters, attendees will be enriched, inspired and better prepared to advocate for yourself and others in your own lives.
Kenyatta serves as vice chair of the Philadelphia House Delegation and as a member of the Governor's Taskforce on Suicide Prevention, holds a host of committee leadership positions. As the first openly LGBTQ person of color and one of the youngest members elected to the PA General Assembly, he is deeply committed to creating an equitable and inclusive society.
As a legislator, he has championed proposals to address generational poverty, raise the minimum wage and protect workers' rights, increase access to mental health care, enact common-sense measures to address gun violence and strengthen our digital infrastructure.
In 2016 and again in 2020, he was elected to serve as a delegate to the Democratic Convention to represent Pennsylvania's 2nd Congressional District; both times garnering the second-highest vote total of any delegate in the commonwealth. He has also appeared on local and national media outlets to discuss systemic poverty, affordable education and child care and how to make government more accountable to citizens. He was the subject of an award-winning short documentary, 'Going Forward', which premiered on 'The Atlantic Magazine Selects' in 2018.
Questions can be directed to KU's LGBTQ+ Resource Center at 484-646-4111 or lgbtqresourcecenter@kutztown.edu.