Kutztown Folk Festival Named One of Top Three Cultural Festivals in Nation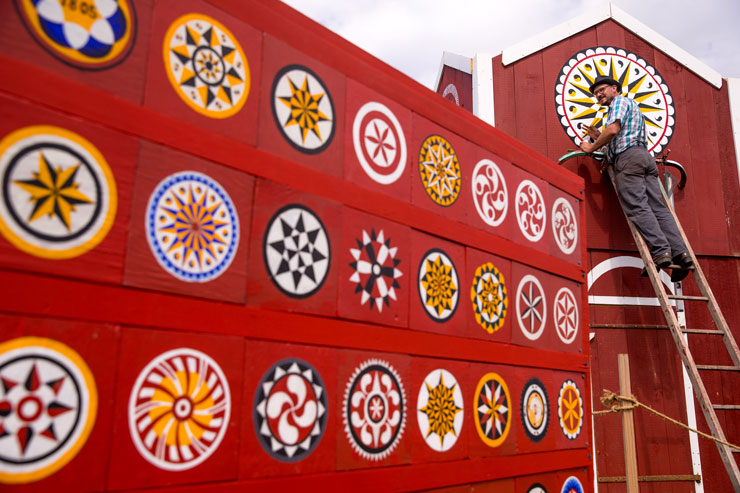 KUTZTOWN, Pa. – The USA Today 10Best Readers' Choice Travel Awards named the Kutztown Folk Festival one of the top-three cultural festivals in the country. The festival was selected as third in competition to 20 nationwide cultural festivals and placed as a finalist beside the likes of the Water Lantern Festival and the Carnaval of Quebec.
Where travel offers an introduction to a new culture, whether in another state or another country, festivals are an intimate and advanced study. The Kutztown Folk Festival is, according to USA Today, truly travel-worthy, offering the chance to broaden horizons, try new things and connect with others from around the continent and the world.
"It's an incredible honor to be ranked one of the top three cultural Festivals in North America for the second year in a row," said Steve Sharadin, Kutztown Folk Festival Executive Director. "This recognition, and the Festival's longevity, wouldn't be possible without all of our dedicated participants and enthusiastic visitors."
At the Kutztown Folk Festival, a visitor experiences more music, more entertainment, more fun, and far less work than they would in a Pennsylvania Dutch household. But the purpose of the festival is still fulfilled, as evidenced by the continued participation of the local Pennsylvania Dutch community as well as many of the foremost experts and scholars of this fascinating microcosm of America. This unusual nine-day festival has been featured twice in National Geographic and touted as "one of the most unique festivals on the East coast" by the Washington Post. The Kutztown Folk Festival is excited to add this USA Today 10Best recognition to their roster of accolades.
The 71st annual Kutztown Folk Festival runs from June 27 to July 5, 2020. For additional information, visit KutztownFestival.com.
About the Kutztown Folk Festival
The Kutztown Folk Festival is the oldest continuously operated folklife festival in America. Held in Kutztown, Pennsylvania, the nine-day festival draws visitors from all over the world, entertaining families while providing insight and understanding of the traditions of the Pennsylvania Dutch and their fascinating way of life. The Kutztown Folk Festival features authentic folklife demonstrations; a wide variety of Pennsylvania Dutch food; over 200 nationally recognized, juried folk artists and traditional American craftsmen; over 2,500 locally handmade quilts on display and for sale; antiques and collectibles; six stages of entertainment; music and dancing; and a wide range of children's activities.