Veterans Awareness Week at Kutztown University, Nov. 8-15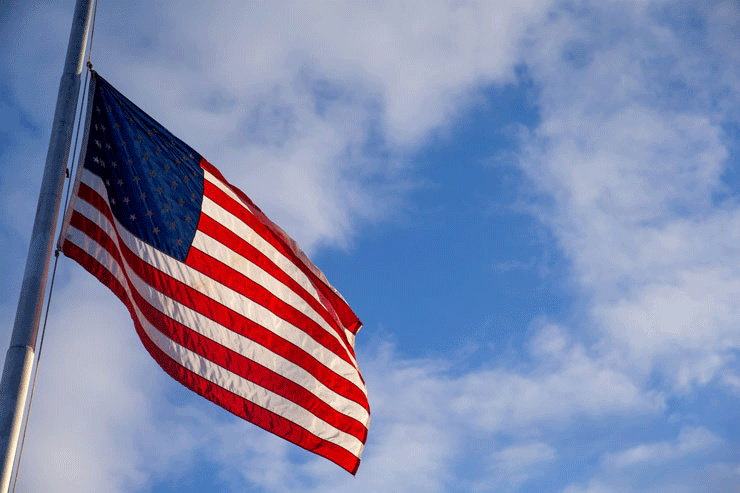 KUTZTOWN, Pa. – Kutztown University celebrates National Veterans Awareness Week, Nov. 8-15, with pre-event proceedings, tributes, fundraisers, workshops, ceremonies, discounts, luncheon and more. Hosted by KU's Office of Veterans Services, all events are free and some are open to the public. Student veterans and military-affiliated students, faculty and staff are encouraged to attend.
Kicking off the official Veterans Awareness Week festivities at sunrise, Sunday, Nov. 8, Academics for Veterans (A's for Vets), an alliance formed by the Lehigh Valley Military Affairs Council consisting of institutions of higher learning in the Greater Lehigh Valley endeavoring to better assist veterans seeking education and support, is conducting a Virtual 5K Ruck 'n Walk Challenge. The event concludes at sunset, Sunday, Nov. 15. Registration is free. Donations are accepted and will benefit the VALOR Clinic Foundation, a 501(c)(3) organization, which aids in accessing benefits and shelter to military veterans with limited or no access to care. Air Products, the event sponsor, will team with participating student veteran organizations to virtually welcome racers. Register yourself or your team at www.runsignup.com/asforvetsvirtualrucknwalk.
Registration for all Veterans Awareness Week events can be found at www.kutztown.edu/veterans.
Monday, Nov. 9, in recognition of National First Gen Day, KU is hosting a celebration in front of the Rohrbach Library for a First-Generation celebration full of music, free giveaways, mentorship and fun. First-generation veterans and military-affiliated students who attend receive a special giveaway while supplies last. Later, from 3-4 p.m., the Office of Veterans Services will conduct Green Zone Veterans Awareness Training to equip faculty and staff with tools and resources to better support veteran and military-affiliated student success. Green Zone training will also be offered Nov. 10 and 11, during the same time. Local colleges and universities are welcome to register.
The Veterans Appreciation Luncheon will take place 11 a.m. to 12:30 p.m., Tuesday, Nov. 10, in front of Rohrbach Library. A complimentary individually-packaged lunch will be provided while supplies last. The American Legion Ray A. Master Post 217 Veteran Scholarship winners will be announced. Registration is limited to KU students, staff and faculty.
KU Military Club will hold a virtual ceremonial flag raising at 7:40 a.m., Wednesday, Nov. 11, with remarks by Kutztown University president Dr. Kenneth S. Hawkinson. The day will close with a virtual ceremonial flag lowering at 4:30 p.m.
The Women Veterans Tribute themed 'She Believed She Could, So She Did', honoring the strength of women veterans, takes place virtually 3-4 p.m., Thursday, Nov. 12. Participants receive comforting treats to enjoy as we celebrate women veteran.
Other special events will continue throughout the week. Wear your own or an Office of Veterans Services R.E.D. button Friday, Nov. 13, to Remember Everyone Deployed. Nov. 9-13, the KU Campus Store will offer a 40% discount on all apparel and gift items to KU veteran and military-affiliated students as well as veteran alumni with proof of service. Take a picture of yourself in front of the Home of the Brave lawn display Nov. 10-13. Also ongoing through the week, faculty, staff and alumni are encouraged to wear their Office of Veteran Services or "Got Your 6" lapel pins in recognition of their service and support.
For more information, contact KU Veterans Services at 610-683-4228 or veterans@kutztown.edu.