Wells to Serve as Interim Provost/Vice President for Academic Affairs at Kutztown University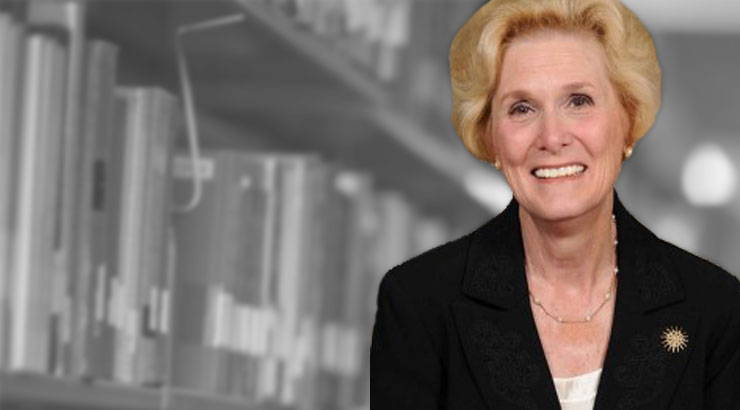 KUTZTOWN, Pa. – Dr. Carole Wells, Kutztown University's vice provost and dean of Graduate Studies, has been named the university's interim provost and vice president for Academic Affairs, effective Jan. 3, 2021. The appointment was announced today by Dr. Kenneth S. Hawkinson, university president.
Wells will serve as the university's chief academic officer and as a member of the president's cabinet. Her interim position serves as the main advocate for student success and the pursuit of academic excellence, with oversight of educational, scholarly service and research initiatives throughout the division of Academic Affairs. This will include oversight of the university's academic colleges and undergraduate, graduate and doctoral programs. Wells will replace Dr. Anne Zayaitz, who announced she will retire Jan. 2, after 36 years at the university.
"I am very pleased to have Dr. Wells step up as interim provost in January," Hawkinson said. "She brings a wealth of experience and institutional knowledge to the position. I am confident she will continue to provide excellent leadership and guidance to the deans, faculty and many employees of the division of Academic Affairs in the months ahead."
Wells has been vice provost and dean of Graduate Studies at KU since February 2008. Before that, she was the associate dean in KU's College of Liberal Arts and Sciences and taught in the KU's Department of Psychology for 10 years. As a faculty member, associate dean, vice provost and graduate dean, Wells had a variety of experiences at the department, college and university levels in her 24 years at KU. Her responsibilities have ranged from strategic planning, institutional assessment, curriculum and program development to student orientation, general education reform, accreditation and faculty professional development.
"I am honored to accept this opportunity," Wells said. "I look forward to further assisting President Hawkinson, cabinet and the many members of the division of Academic Affairs in our effort to provide the best service and education possible for our students."
Wells has published a book with three colleagues on the role of ethics and value exploration in service-learning titled Service-learning Code of Ethics. In addition, she has presented and published on the pedagogy of service-learning, ethical issues in research in international service-learning, and power, trust, strategies of influence, conflict resolution and leadership in organizations.
Wells earned a Ph.D. in social psychology and human resource management from Temple University, an M.S. in social psychology from Temple University, an M.A. in counseling psychology from Kutztown University and a B.A. in psychology from LaSalle University.
Over the years, Wells has served on numerous boards, including Friend, Inc., Habitat for Humanity, the Pennsylvania Society of Teaching Scholars, St. Joseph Medical Center Behavioral Health Services Advisory Board, the Pennsylvania Institute for Children's Environmental Health, Goodwill Industries, the Kutztown University Foundation and Alumni Boards and continues to serve on the Berks Encore board of directors.
Hawkinson will begin the search for a permanent provost in early 2021.