KU Wins Statewide Award for Outstanding Counselor Education Program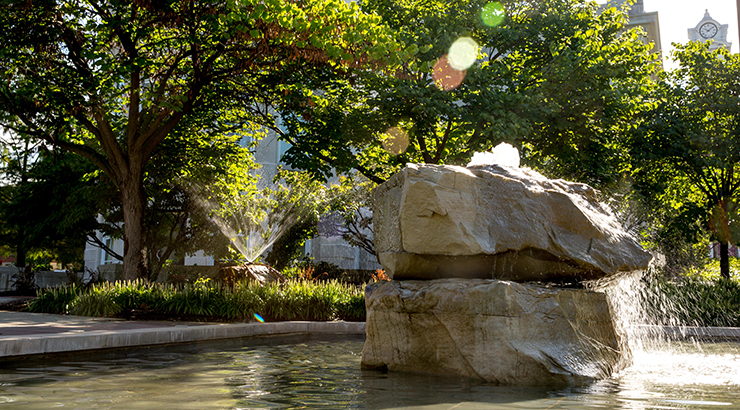 KUTZTOWN, Pa. – Kutztown University's Department of Counselor Education and Student Affairs was awarded the Outstanding Counselor Education Program by the Pennsylvania Counseling Association (PCA) at its annual conference held Saturday, Oct. 3.
The PCA Outstanding Counselor Education Program Award is awarded to an outstanding professional counseling program in Pennsylvania.
Kutztown University offers four Council for Accreditation of Counseling and Related Educational Programs (CACREP)-accredited graduate counseling programs: clinical mental health counseling, marriage, couples and family counseling, school counseling and addictions counseling.
"On behalf of the department, we are thrilled to be awarded the 2020 Outstanding Counselor Education Program by the Pennsylvania Counseling Association," said Dr. Frederick Redekop, professor, Counselor Education and Student Affairs. "When applying for this award, we could not choose among the four wonderful counseling programs that our department offers. PCA solved our dilemma by recognizing the excellence of all four. I believe this is a well-merited award that celebrates the hardworking faculty and outstanding students that comprise the Department of Counselor Education and Student Affairs at KU."
The goal of KU's program is to provide students with the curricular instruction and clinical experiences expected of professional counselors in the 21st century. As students progress through their degree program, they will gain the knowledge, skills, and experience needed for success in working with individuals across the life-span. Students will have the opportunity to work with nationally-recognized faculty, participate in research and service projects, experience a wide range of hands-on counseling activities and develop life-long friendships with fellow students.
KU counseling graduates go on to become licensed professional counselors, licensed marital and family counselors and certified school counselors. Additionally, a number of department graduates have chosen to further their studies by pursuing doctoral degrees.
There are four specific tracks associated with a master's degree in counseling:
Addiction Counseling - This degree will prepare students to serve in settings such as drug and alcohol outpatient clinics, drug and alcohol rehabilitation facilities, hospitals, college/university settings and private practice.
Clinical Mental Health Counseling - This degree will prepare students to serve in settings such as community mental health agencies, hospitals, drug and alcohol treatment organizations, college/university settings or in private practice.
Marriage, Couple and Family Counseling - The marriage, couples and family counseling program provides a unique perspective to understand the complex dynamics of family life. With an emphasis in systems theory, students will learn how individuals grow and develop in the context of the environment and how to treat dysfunction of the entire emotional unit. This degree's rigorous application of skills to hands-on practice will prepare students for a career serving a diverse population of clients. Through this program, students will not only develop the ability to help individuals, but how to help them alongside the people they care about most. The MCFC curriculum is designed to meet Pennsylvania State Board educational requirements for both the LMFT and LPC licenses.
School Counseling - From elementary school all through college, school counselors are responsible for supporting the academic, personal, and developmental health of thousands of students across America. This vital role requires patience and excellent listening skills, as students will become an important resource to today's youth and tomorrow's leaders. The median wage for school and career counselors is approximately $55,000, according to the Bureau of Labor Statistics. Salaries vary based on location and whether a counselor works in a public or private school.
To learn more about KU's counselor education programs, please call 610-683-4204 or email hopstett@kutztown.edu.