Bear Essentials
May 10, 2023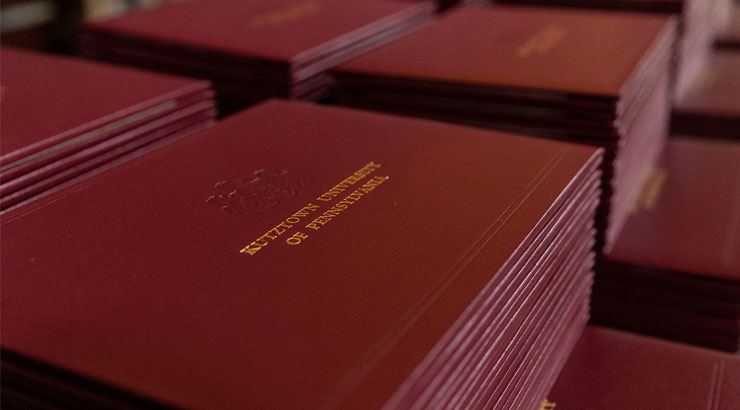 Congratulations to the Class of 2023
Commencement Ceremonies will be held Friday and Saturday.
Summer Sessions Registration - Summer Session I is May 30-July 3, Session II is July 10-Aug. 10. 10-Week Session is May 30-Aug. 10.
KU Special Education Majors Present on Panel - KU Special Education Majors Hallie Page, Morgan Pierce and Rosetta Teutonico spoke on a panel at the 11th Annual District HR Exchange Conference.
Animated Arts Senior Exhibition - Featuring concept art, animation, 3D modeling and game development. May 6-13 in the Miller Gallery, first floor, Sharadin Art Building.
Events
Wed. May 10
"Finals De-Stress, Make Time" in the Health Center - Through May 11. Relax with us from 10 a.m.-3 p.m. Puzzle, color, pop and hydrate. DIY study kits in an environment designed for relaxation.
Thu. May 11
Senior Class Toast - 4 p.m. at Alumni Plaza. Join President Hawkinson and the KU Foundation as we toast the class of 2023. RSVP required. Wear regalia for photos!
Candlelight Vigil at Boxwood House - The LGBTQ+ Resource Center is heartbroken by the news of the tragic death of KU alum Ryan Padovani '22. Ryan worked for the center from Fall of 2019 until he graduated in Spring 2022. He was a kind and creative soul, and was excited to be starting his career in professional writing. A vigil will be held 7-8:30 p.m. All are welcome.
Softball at NCAA Regionals - KU opens play at the NCAA Atlantic Regionals at Charleston (W.Va.) at noon.
Fri. May 12
Women's Lacrosse at NCAA Regionals - The Golden Bears travel to West Chester for its playoff opener vs. East Stroudsburg at 3 p.m.
Watch Graduate Commencement - 5 p.m. ceremony for graduates completing master's and doctoral degrees in all four colleges.
Sat. May 13
Watch Undergraduate Commencement Ceremonies - Ceremonies for graduates completing bachelor's degrees. 9 a.m. colleges of Education, Liberal Arts & Sciences. 2 p.m. colleges of Business, Visual & Performing Arts.
Tue. May 16
Grades Posted - Spring semester grades will be posted by 8 p.m.
This is the final Bear Essentials of the semester. Have a great summer!