Our Campus
Our award-winning campus provides the perfect backdrop for success. Complete with modern labs, studios, living-learning communities, dining options and athletic/recreational facilities, KU provides students with an outstanding experience.
Kutztown University sits on 289 acres and is a clean, green landscape strewn with the contrasting beauty of both vibrant blossoming nature and impressive bold architecture and facilities.
Our campus has received the GreenStar award for being one of the most beautifully-maintained college campuses in the nation. KU's Arboretum is a collection of various trees and shrubs planted across campus for the campus community and surrounding communities to enjoy.
Kutztown's diverse facilities offer significant opportunities for learning, collaborating and exploring. The Academic Forum, for example, houses classrooms and lecture halls as well as a bustling food court and student lounge. Beginning in 2016, our newly renovated eateries include all-you-care-to-eat and 24/7 dining as well as recreational activities, computers and interactive cooking stations. Other facilities, like the visually stunning Boehm Science Center, Sharadin Art Building and Schaeffer Auditorium, offer innovative lab spaces, student art galleries, new music practice, performance facilities, great study spots and more.
Feel free to browse our website for more information, including our campus map. The best way to experience our beautiful campus is to visit. Please plan a trip to see for yourself.
Old Main
Front entrance of Old Main on a sunny day.
Schaeffer Auditorium
Front of Schaeffer Auditorium, Kutztown's Performing Arts Theater.
Cherry Blossom Tree
A beautiful blooming tree during a spring day.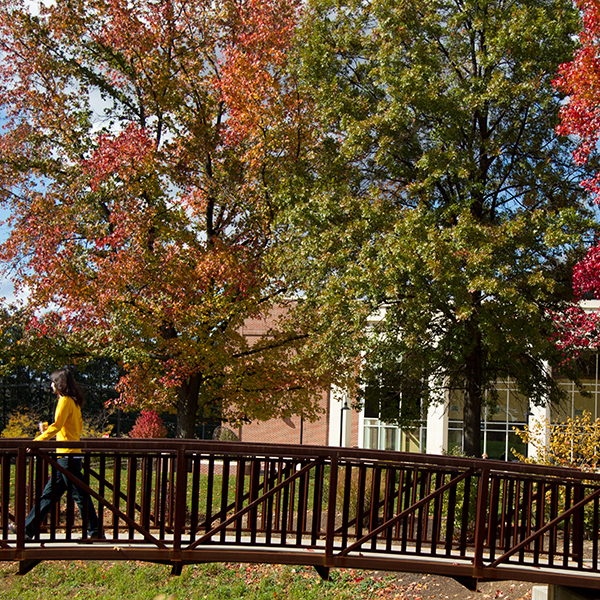 Boehm Bridge
Student walking across the bridge between Grim and Boehm on an Autmn day.
Graduate Center
The Graduate center, once home to KU's library, houses the dean of The College of Liberal Arts and Sciences, the Geography department, and classrooms.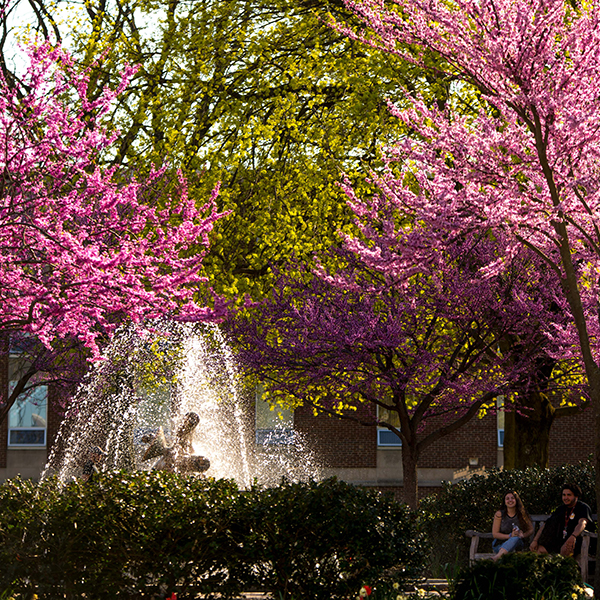 DMZ Fountain
View of a fountain located on the quad unofficially known as the DMZ.
North Golden Bear Plaza
A student studying next to the Bear Statue in front of the Library on a fall day.
Cherry Blossom Tree
A beautiful blooming tree during a spring day, located on the South side of campus.
Foggy Day
Sun peeking through the trees on a foggy day at Kutztown.
McFarland Student Union Building
The front face of the MSU, home to the new Cub Cafe.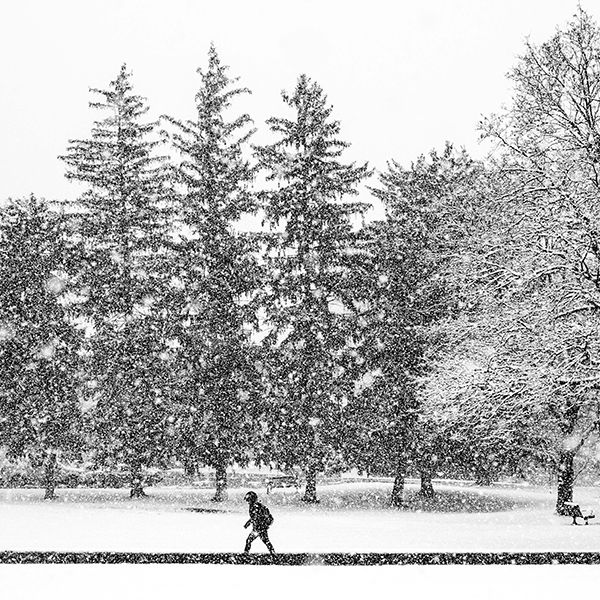 Snowy Day
A student making their way through campus during snowfall.
Kutztown Sign
One of many Kutztown University signs covered in snow during a storm.
Water Tower
Kutztown water tower peeking through the trees after snowfall.