Exploratory Studies
The Department of Academic Enrichment faculty advises students who are undeclared. At KU, the Exploratory Studies program provides students with a way to discover the majors that may interest them in their first year of college before they choose a path of study. The Exploratory Studies program helps students tackle the question, "Which major should I choose?"
Although many students believe they have decided their major as they enter their freshman year, nationally, as many as 80 percent either do not know what their major is or will change majors during their first year of college. The exploratory designation at KU offers students who are uncertain about their major(s) the opportunity to work closely with an academic advisor and establish an individualized program that will help them discover which degree program best fits their interests, values, and skills.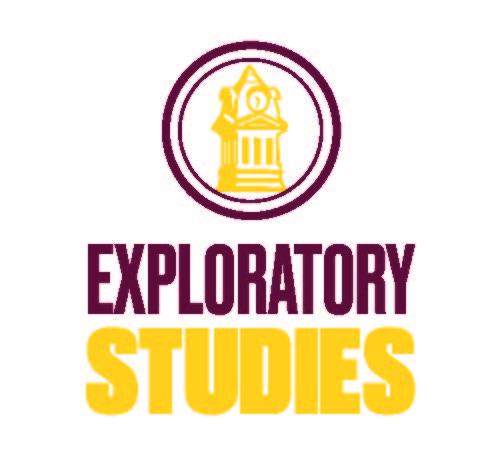 What does an Exploratory Studies student do?

An Exploratory Studies student will be guided by a designated faculty advisor who will collaborate with the Career Development Center to explore career and major interests. Students of the Exploratory Studies program will choose a major no later than the end of their sophomore year, or by the time they achieve 60 credits. By this point, students will have had the chance to take courses in the general education curriculum that will familiarize them with the many potential majors and will help them refine their interests. Research is searching for the truth. This process helps you learn about a potential major by reading, reflecting, exploring ideas, and choosing the areas that interest you most.

What does Advising look like for Exploratory Studies students?

We are here to provide information and guidance throughout the exploration process. Academic Advising is an ongoing process of clarification and re-evaluation of academic goals
and plans with active participation between the advisor and the student. It's more than just scheduling and registration! We are committed to providing students with information about KU majors and minors, campus resources, and make necessary referrals.

Benefits of Coming to KU Undecided

By beginning one's college career in Exploratory Studies, students will be able to:

Receive personal attention from a faculty advisor who has experience and training in
choosing a major.
Earn a well-rounded education that will help when choosing a specific field of study.
Focus individually and in group settings on defining values, skills and interests to help
with choosing a major and career pathway.
Work closely with the Career Development Center where they will take a career
assessment as well as attend workshops that will help them clarify their career goals.