Life at KU
KU is the perfect environment for discovering your talents and individuality. Here you can explore more than your academic interests, but also yourself and who you wish to be in the future. Start here, go anywhere!
Stories of Success:
There is a vibrant and active international community here at Kutztown. International students are leaders on campus, as well as in their chosen fields.
Nico Amin '22
Music Performance Major, Chile:
Rotuk Rahedi '24
Sport Management Major, Kenya, D1 Rugby: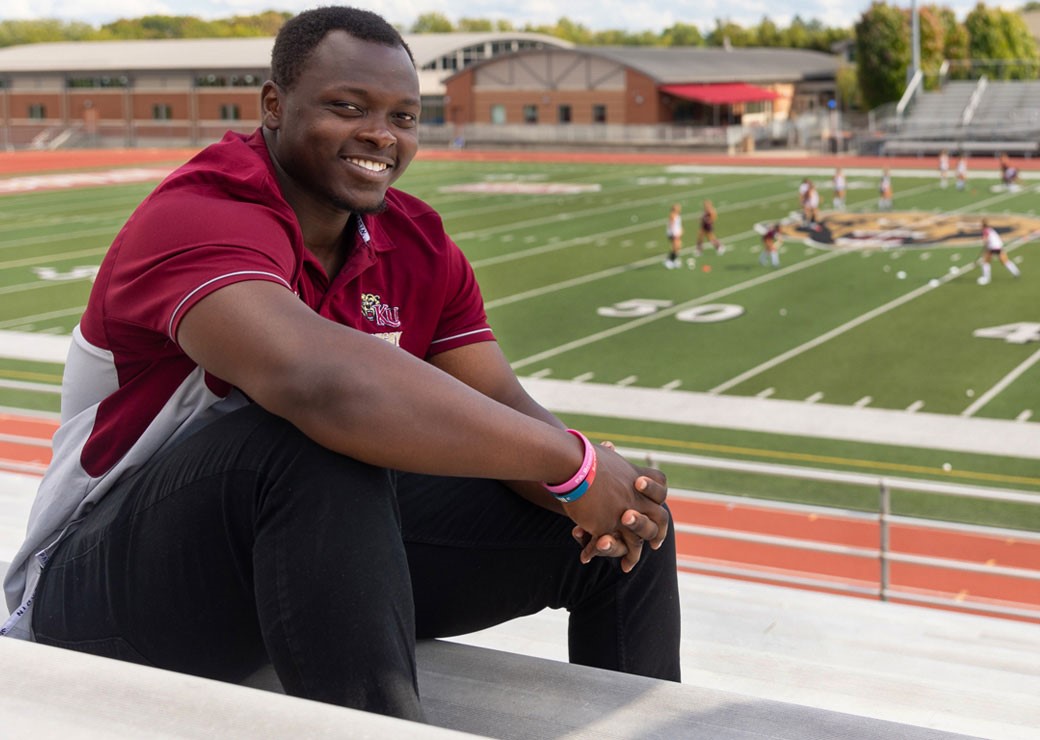 Nairobi, Kenya native Rotuk Rahedi is a Sport management at Kutztown University. He plans to graduate in December 2024.
The main attraction that brought me to KU was the D1 rugby program.
Why did you choose your major?
I am a sport management major, I have always had a deep love for sport and always knew from when I was young that I would be involved in the sports industry.
What goals do you have for your major?
I am hoping to work for a sports team in one of the major leagues in the US or get an internship for a sports agency firm. I would like to be able to manage athletes, as that is something I have a big interest in pursuing.
How has KU helped you achieve/start to achieve these goals?
KU has helped me have a better understanding of the sports industry in ways I did not know before, I am excited to learn more and to be able to apply my knowledge in the real world.
What advice would you give incoming students?
The advice I would give to incoming students: have an understanding of what you want to do after university, this allows you time to get everything you need before you start working. A lot of people struggle to stay disciplined because they do not know what they want.
Thorne O'Connell '22
Finance & Business Management Major, South Africa, D1 Rugby Captain:
Huong Tran '22
Biochemistry & Chemistry Major, Vietnam: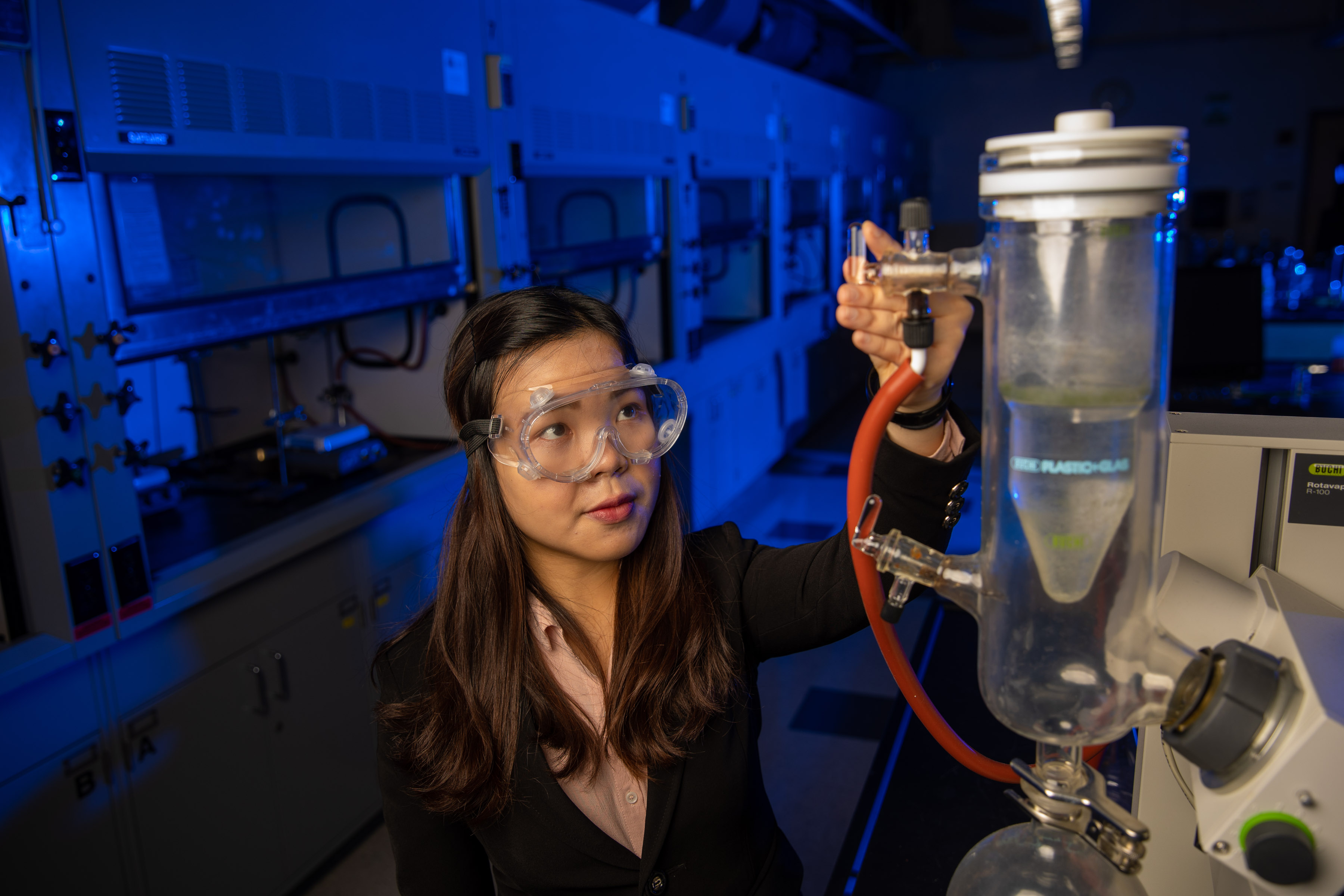 Jacey chose to attend Kutztown University because of the numerous research opportunities and modern laboratory. She had her first research opportunity at Kutztown University under the supervision of Dr. Palkendo in her Spring semester of freshman year. She went on to display a poster presentation at the Middle Atlantic Regional Meeting of the American Chemical Society in Baltimore, MD.
At Kutztown University she had opportunities for independent research which she found "very beneficial [for] applying to graduate school or finding a job after graduation". For Jacey, these experiences were priceless, and her experience abroad here at Kutztown helped her become an independent individual, and if she had to choose again she would choose to study abroad at Kutztown.
Shantal Ewell
KU Graduate Student, MBA, Jamaica:
Students Win Business Plan Competition at State System Startup Challenge
Kutztown University students Shantal Ewell and Kevin Smyth won the $10,000 first place prize in the annual State System Startup Challenge, sponsored by Pennsylvania's State System of Higher Education. Ewell, an MBA student, and Smyth, a Master's in Student Affairs student, created a business plan for the Schedula Degree Planner, an online platform that would redefine the way college students and advisors interact. The Schedula Degree Planner creates a personalized degree plan so students can avoid unnecessary courses to graduate in four years or less while improving the efficiency of advisors and the graduation rates of universities.
Life on Campus:
KU Academic Life
Find out about academic life at KU!
KU Student Life
Find out about student life at KU!
Meet the International Student Organization!
The International Student Organization (ISO) will connect you with your fellow international students and other globally-minded students on campus. Through the ISO we intend to bring together domestic and international students to promote the sharing of cultural understanding through social events and charity work. Some of our previous events have included hosting international food tastings, planning fundraisers, and organizing activities both on and off-campus.