Life at KU
KU is the perfect environment for discovering your talents and individuality. Here you can explore more than your academic interests, but also yourself and who you wish to be in the future. Start here, go anywhere!
Stories of Success:
There is a vibrant and active international community here at Kutztown. International students are leaders on campus, as well as in their chosen fields.
Nico Amin
KU Senior, Music Performance Major, Chile:
Huong Tran
KU Senior, Biochemistry & Chemistry Major, Vietnam: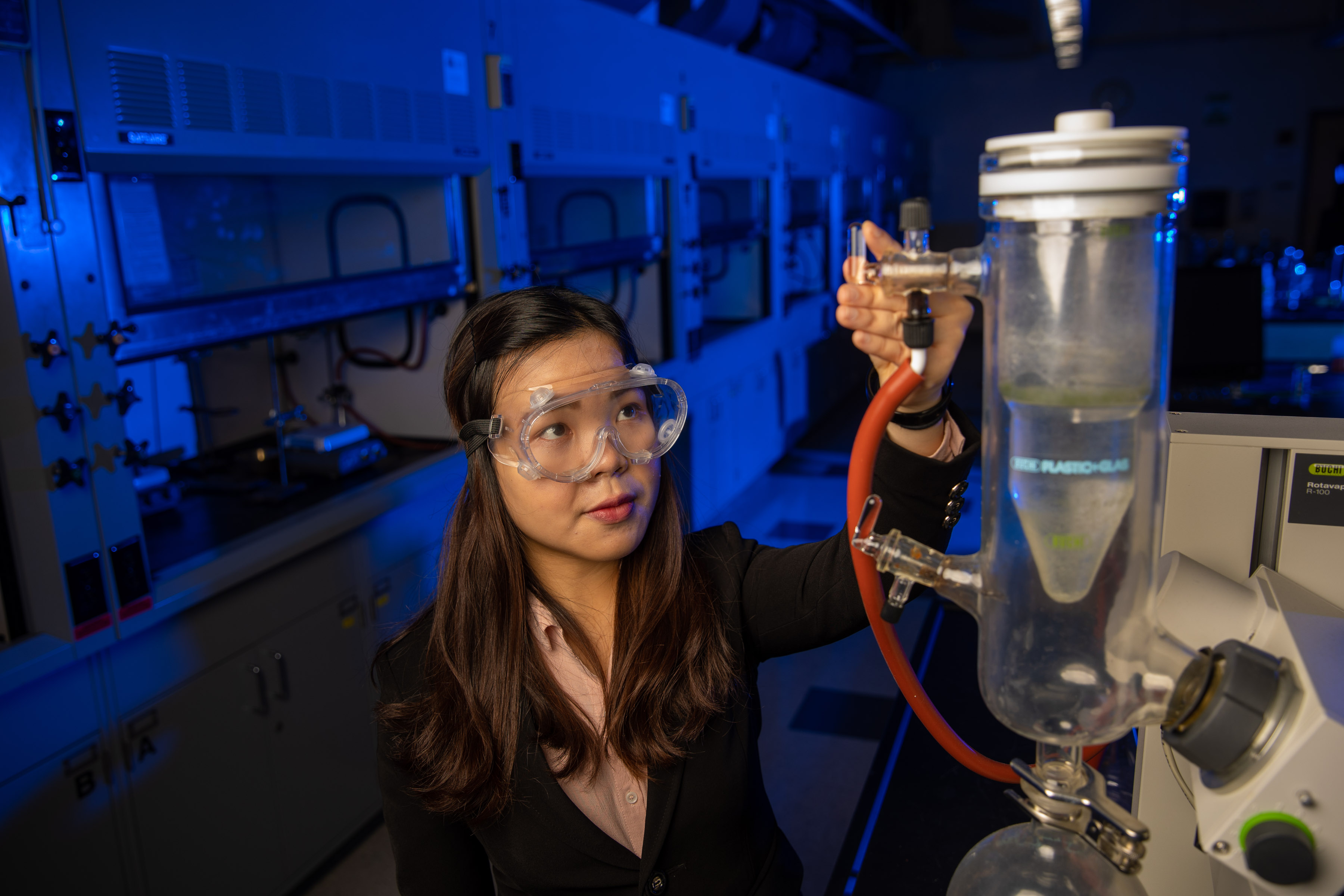 Huong chose to attend Kutztown University because of the numerous research opportunities and modern laboratory. Huong Tran had her first research opportunity at Kutztown University under the supervision of Dr. Palkendo in her Spring semester of freshman year. She went on to hold a poster presentation at the Middle Atlantic Regional Meeting of the American Chemical Society in Baltimore, MD, where she could "meet and talk with many Chemistry experts" and "make connections with students from other U.S. universities".
Currently in her senior year, she plans to go to graduate school after graduation. At Kutztown University, she had opportunities for independent research and could connect with upperclassmen, which she found "very beneficial [for] applying to graduate school or finding a job after graduation". For Huong, these "experiences are priceless". Her experience abroad here at Kutztown helped her become an "independent individual". If she "had to choose again, [she] would still choose to study abroad".
Her suggestion? "If you've been to KU, get involved! Ask questions, look for opportunities, and join in [to] get the most out of your studying-abroad adventure. It's as simple as going to club meetings, finding an on-campus jobs, or making connections faculty and students. You will have a lot of fun and memorable experiences!"
A story of Friendship
Jacey & Bekah
Jacey Tran & Bekah Roux, honors students at KU, became fast friends during the unexpected 2020 quarantine. Read their story!
Nawaraj Panthi
KU Alumni ' 20, Finance Major, Nepal:
Nawaraj appreciated the affordability of Kutztown and that it "provides scholarships and tuition waiver opportunities for international students like me." Nawaraj was able to use the career development center to brush up on his interview skills and find a job. He also benefited from his own department and the professional faculty: "As a Business student, Kutztown helped me apply theoretical knowledge practically in the market. The skills that I learned in class are proving a very useful tool in my job currently."
Nawaraj's advice for prospective students who want to attend Kutztown University: "I would suggest utilizing the resources and tools that Kutztown offers. Get to know your teachers and faculty and keep in touch even after you graduate. Get involved in clubs, meetings and extracurricular activities. Make the most use of the career development center. Getting involved is a great way to open doors for your future dreams."
Kutztown University helped Nawaraj achieve his own dream of going to the U.S. for his finance degree. Graduating in Spring 2020, Nawaraj is now is working as a junior accountant for Dhanvi Corp in his home country of Nepal.
Life on Campus:
KU Academic Life
Find out about academic life at KU!
KU Student Life
Find out about student life at KU!
Meet the International Student Organization!
The International Student Organization (ISO) will connect you with your fellow international students and other globally-minded students on campus. Through the ISO we intend to bring together domestic and international students to promote the sharing of cultural understanding through social events and charity work. Some of our previous events have included taking camping trips, running fundraisers, painting facemasks, running Zumba sessions, and participating in the annual International Festival.
Learn more about KU in our 2020 Viewbook!