Kevin Harden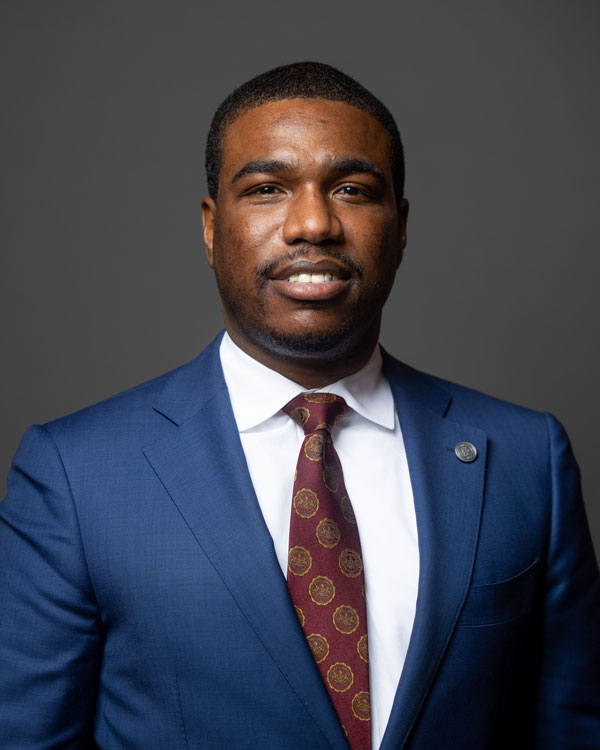 Secretary
Mr. Kevin Harden Jr. '07, Esq., joined the KU Council of Trustees in 2020. He is currently serving as secretary of the council.
Harden is a trial lawyer with the law firm Ross Feller Casey, LLP, Philadelphia, Pa., where he works to rebuild the lives of people after catastrophic events. He has worked on a series of significant cases, including as second-chair trial counsel in a record-setting $9.6 million verdict in a Berks County medical malpractice case (the highest personal injury verdict in Berks County history). He also worked the exoneration of Terrance Lewis, a Philadelphia man who served more than 21 years in prison for a crime he did not commit. In June 2020, Harden won a record-breaking $6.25 million settlement for Lewis, the highest non-DNA exoneration resolution in Pennsylvania history at the time.
Before joining Ross Feller Casey, Harden worked in the white collar and commercial litigation practice groups of national law firm Eckert Seamans Cherin & Mellott, LLC. While there, he represented corporations and their executives in sensitive government investigations and business litigation. Harden defended matters involving numerous federal and state investigative agencies, including the Department of Justice, the Federal Bureau of Investigation, the Securities Exchange Commission, the Office of Foreign Asset Control, the Drug Enforcement Administration, the Pennsylvania Attorney General's Office and numerous other state and municipal investigative and regulatory agencies.
As lead counsel, Harden has tried more than 25 trials to jury verdict and numerous bench trials in both state and federal courts. He has represented corporations in professional malpractice, breach of contract, consumer rights, real estate, civil rights, product liability, construction, whistleblower, medical malpractice, class action and mass tort litigation.
Harden began his career as a prosecutor in the Philadelphia District Attorney's Office. He is originally from West Philadelphia and attended Philadelphia public schools. He graduated from Kutztown University in 2007 with a Bachelor of Science degree in criminal justice and paralegal studies with a minor in political science and went on to the Temple University Beasley School of Law. He is a member of Alpha Phi Alpha fraternity and has practiced and taught Taekwondo for more than 25 years. He has served in leadership positions within numerous professional associations and nonprofit organizations, including the Barristers' Association of Philadelphia, the Philadelphia Bar Association, the Public Interest Law Center, the Urban Affairs Coalition, the Pennsylvania Police Reform Working Group and the Defender Association of Philadelphia.