Multicultural Center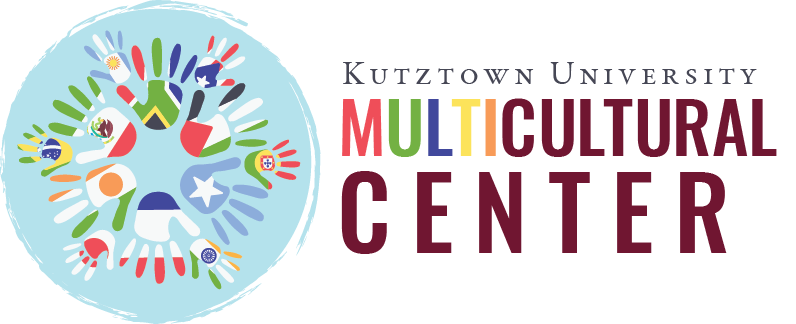 Hours:
Monday-Thursday: 8am-9pm
Friday: 8am-4:30pm
Hours above are during academic semesters. During periods where there are no classes but administrative offices are open, hours are M-F 8am-4:30pm. During the summer, hours are 8am-4pm.
MCC Student Staff Spring '23!
...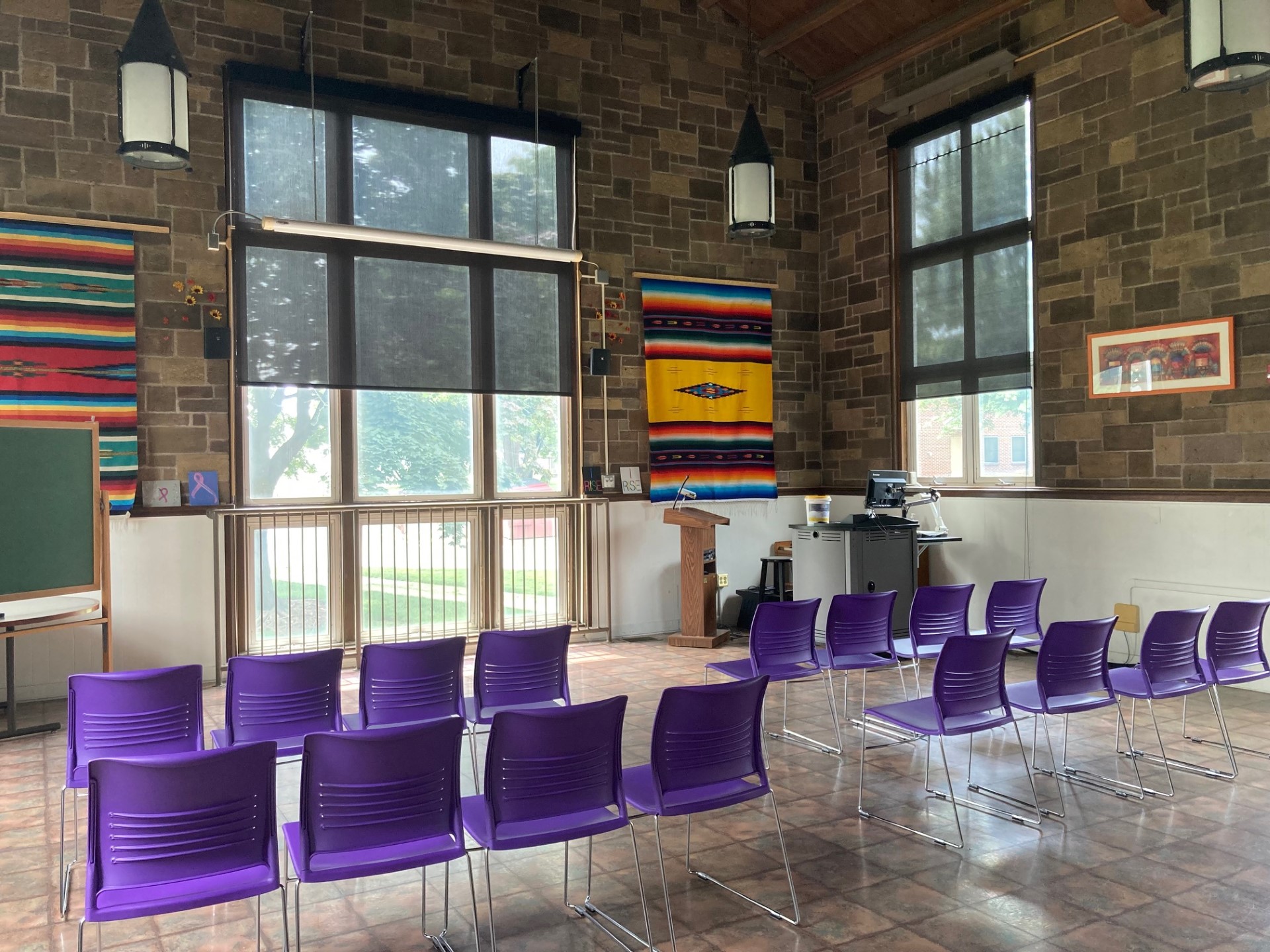 Multicultural Center - Unity Room
...
Multicultural Center - Resource Room
...
Cornell William Brooks, 18th President & CEO of the NAACP, keynote speaker of 2023 Ujima Conference!
...
Multicultural Center - Exterior
...
Students playing dominoes at our tournament in September 2022
...
Friendsgiving, November 2022
...
Students watch a performance from Barry Lee of Spirit Wing Arts and Music at MCC's Indigenous Showcase in November 2022.
...
Our wonderful Fall '22 student team and staff!
...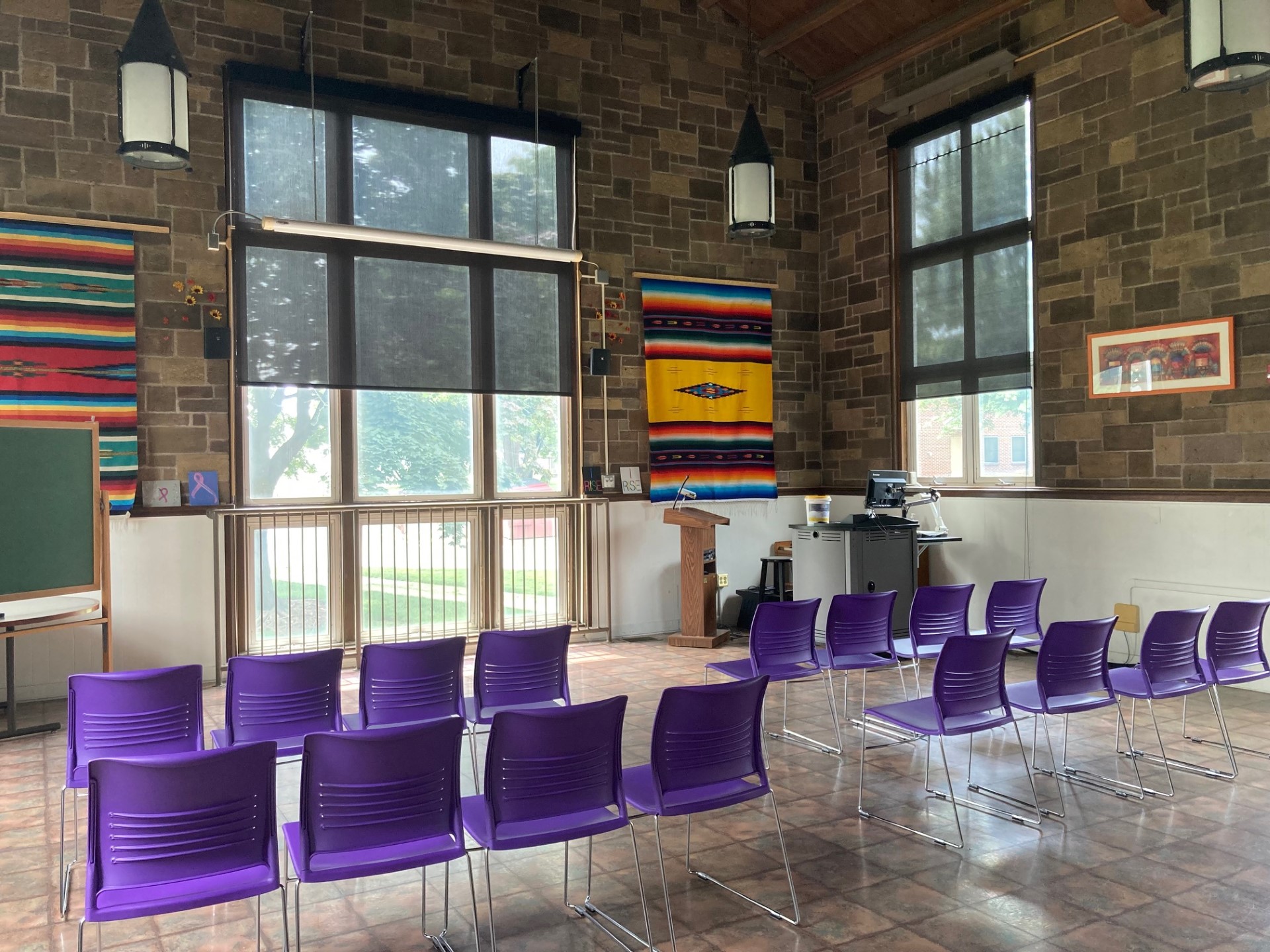 Lambda Theta Phi Member Presentation
One of the many cool things that happen at the MCC: Click above to see the Lambda Theta Phi Latin Fraternity's new member presentation during our Dominoes Tournament in October 2021!
Diversity, Equity, Inclusion & Justice
Serving all Kutztown University students, our purpose is to provide activities and services focusing on the exploration of cultural and racial identity, awareness, and social exchange, as well as assist with personal and academic growth and leadership skills development. We attempt to provide a safe environment conducive to and encompassing concepts of community and unity. We invite you to join our university family.
About the MCC:
What exactly does "multiculturalism" mean? It means the creating, guaranteeing, and encouraging of spaces in which different multicultural communities are able to grow at their own pace. At the same time, multiculturism is a public space in which these communities are able to interact and enrich the existing culture without relinquishing any part of their own culture. The result is the creation of a new community in which they recognize reflections of their own racial or ethnic identity.
The Office of Multicultural Services is an administrative department within the Division of Enrollment Management and Student Affairs. The physical location of the department is in the K.U. Multicultural Center. All operations and functions of the Center are performed through Multicultural Services, though the two terms are often used interchangeably in the community, as well as in the department.
The Center is open during the academic semester Monday through Thursday from 8 a.m. to 9 p.m. and Friday from 8 a.m. to 4:30 p.m.
You may visit the Center to attend any of our programs, study in the study lounge or resource room, meet with friends and/or just relax between classes. Some of the rooms within the Center are available to reserve meeting space for smaller events such as group gatherings or workshop presentations. Room reservation priority is given to student organizations and programs that focus on multiculturalism and diversity. If you would like to bring a class to the Multicultural Center for one of our offered trainings, please visit our Programs and Services page.