Alumni Profiles
BA Political Science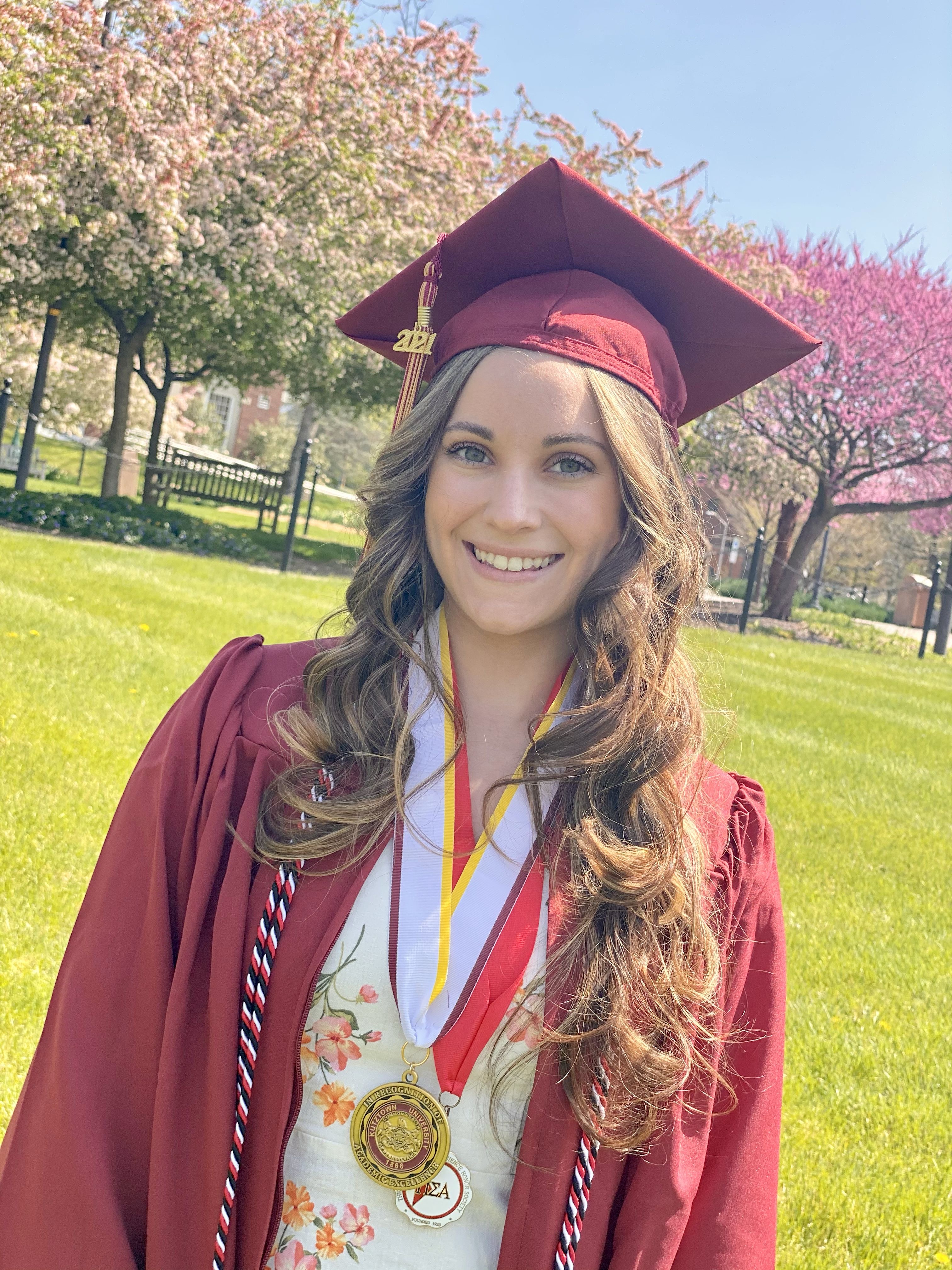 Emily Smolinsky, Class of 2021
My time at Kutztown University helped inspire the path I am on today. I was a dual major in Paralegal Studies and Political Science. Coming in as a transfer student was very challenging with making new friends, learning campus, getting to know my professors, and finding my individuality. However, the political science program made the transition smooth due to the size of my classes which allowed me to connect with peers and professors on a personal level. This enabled me to comfortably succeed and strive in discussions, debates, research, and so many other aspects of the program.
During my time at Kutztown, I worked in the library and was given the opportunity to intern at a law firm during the Summer of 2020, which turned into a part-time position. I was able to forge a path to success for my future career based on the support I received from professors, advisors, and peers. I appreciated the support of my professors and their dedication to my future endeavors. I was presented so many opportunities from Kutztown and still utilize those connections today. I graduated from Kutztown in May of 2021 with Summa Cum Laude. Today, I am a litigation paralegal for a well-known law firm in Carlisle, Pennsylvania. I can surely thank a majority of my success to my time at Kutztown.
Uttam Paudel, Class of 2020
After graduating from Kutztown in May 2020, Uttam joined the MS Information Systems program at Penn State Harrisburg. Uttam works as a research assistant at the School of Business, where he assists the business school faculty in their research projects. His current research interests include human-Artificial Intelligence interaction, applications of Machine Learning, and business decision modelling. He has interned with Food Lion's Strategy and Innovation department and plans to pursue a career in corporate strategy.
"The political science program trained me in many ways. You are taught to analyze complex social, political, and cultural problems from multiple perspectives. In addition to all the fun things you learn in your classes, you also learn how to formulate nuanced, pragmatic, and compelling arguments. I have found these skills to be highly transferable and they have opened a lot of opportunities. Above all, I will forever be grateful to the political science faculty for their guidance, support, and mentorship."
Madison Colaco, Class of 2019
Recently, I accepted a full time position with Congressman Dan Meuser (R-PA) in his Berks County district office as a Staff Assistant to help serve the residents of Pennsylvania's Ninth Congressional district. My duties entail working as a liaison between constituents who need assistance with one or more of the 440+ federal agencies. This position also allows me to attend local events, assist with constituent services as well as meet fellow business owners on behalf of the Congressman when he is out of district. My shining moment was when I was able to return to Kutztown University, where I had the opportunity to tour the campus with the Congressman and President Hawkinson. I am incredibly grateful for the meaningful connections that I've made and developed at KU that lead me to this amazing opportunity!
Madison Stewart, Class of 2018
Upon graduation from Kutztown University, Madison spent the summer of 2018 serving as a White House intern in the Office of Political Affairs. During her internship, Madison worked under the Northeast Regional Political Director and prepared research briefs on national, statewide, and local topics that affected policy and the Administration's agenda. Madison currently works as a regional field coordinator for the West Virginia Republican Party and plans to join the President's reelection campaign in the near future. "Not only did my political science education from Kutztown University provide me with essential knowledge about national and local issues, it also provided me with a multitude of opportunities to develop fundamental research and writing skills. My experience as a student in the political science department has laid the foundation necessary for me to be successful in this field."
Dante Elia, Class of 2017
After graduating from Kutztown University with a major in Political Science, Dante plans to enroll at The Ohio State University Moritz College of Law as a J.D. candidate. He credits the Political Science department's emphasis on evolving approaches to governance and analytical approach to abstract theories with preparing him for his postgraduate education. "The ability to closely scrutinize international trends and political actors worldwide - particularly in a (largely unexpected) period of rising populist authoritarianism - is crucial to any student's development as an active and perceptive global citizen. The department's guiding principle of exploring one's interests and applying them to an advancing body of research is valuable for both students aiming to build careers in public policy and those who wish to closely observe political sea changes as engaged citizens." Dante hopes to gain admission to either Ohio State's Master of Business Administration or Master of Health Administration programs as a dual degree candidate.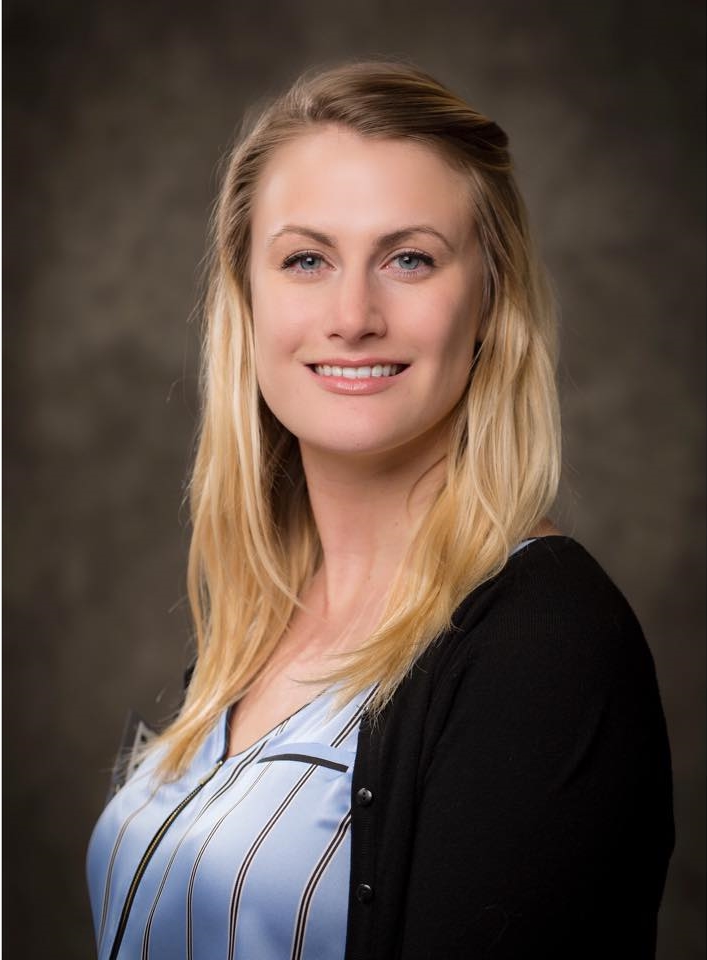 MAUREEN DILLON, Class of 2016
My time at Kutztown University was invaluable to my experience in my professional and personal life. At Kutztown University, I was a political science major with paralegal studies. I also had two minors in professional writing and public administration. While at Kutztown, I found that my passion was in student affairs and involvement. I was a part of Student Government Board, where I served as Member at Large and on the student affairs committee. I also served as Vice President and President of Kutztown University Radio, where I had my weekly indie/folk radio show "It's Always Sunny in Kutztown." I was also involved with Zeta Tau Alpha women's fraternity, Model United Nations and worked part time at Kutztown University Financial Aid.
After my time at Kutztown, I attended graduate school at West Chester University where I received my master's degree in Higher Education Counseling and Student Affairs. While at West Chester, I was Vice President of Graduate Student Association and President of Chi Sigma Alpha Student Affairs honor society. I believe that my time on KU's Student Government Board and experiences as a political science major led me to continue to crave involvement on a student governing board even in graduate school.
The Monday after graduation in May, I started my first full time professional position at Widener University as a Career Counselor and Co-op Advisor in the Career Services Office. As a Career Counselor and Co-op Advisor, I serve the Widener community of students and alumni in navigating their professional journey while also helping them acquire skills for their career today and tomorrow.
Kutztown University and the Political Science Department will always feel like home, and I have my favorite memories sitting in my political science classes or studying in Old Main. Four years went very fast, but the memories last a lifetime!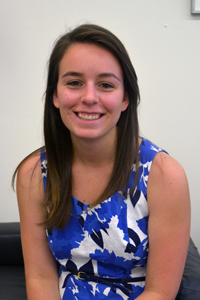 Lynsey Billet, Class of 2015
Upon graduation Lynsey worked on the Campaign Outreach team at AARP's national office. She currently works at a public relations firm in New York City that exclusively works with nonprofit organizations in the greater New York area. Her position requires her to have a deep understanding of the ever-changing political and media landscapes. "My training in Political Science has proven extremely useful as my career unfolds. Throughout my time, I have often been called upon to decipher complex policy and accurately summarize implications for our clients and those they serve. I am grateful to the faculty of the Department of Political Science & Public Administration at Kutztown University for their guidance and support during my years as a student, and today as an alumna."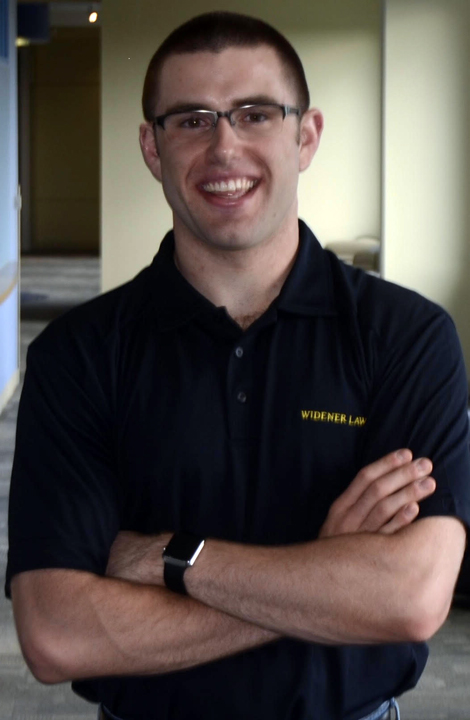 Evan Coyle, Class of 2015
After graduating from Kutztown University in 2015, Evan attended the Delaware School of Law at Widener University. After completing his first year of law school, Evan made the decision to move directly into a corporate human resources position with Genesis Healthcare. Evan's long term goal is to shape compliance policy at a national level in a major healthcare organization. "My political science degree from Kutztown University gave me the essential skills to be successful in the professional world. The work I did in obtaining my degree helped me develop concise written skills, comprehensive analytic thinking, and most importantly, the value of leadership. The skills and relationships I was fortunate enough to build at Kutztown University continue to serve me and shape who I am."
Ezra Kane-Salafia, Class of 2015
While studying Political Science at Kutztown University, Ezra interned with the Tom Wolf gubernatorial campaign and staffed a Philadelphia City Council race. Since graduating with a B.A. in Political Science, Ezra helped lead a Congressional campaign as Deputy Campaign Manager and is now a partner at Polaris Strategy Group, a political consulting firm. Ezra's role as a political consultant demands a holistic understanding of complex political relationships, actions, reactions and the communication that underpins the political process.
"The education I received as a Political Science major at Kutztown University has proved invaluable in my career. My time as a student in the Department of Political Science & Public Administration involved rigorously analyzing complex relationships and political processes, while effectively communicating my results and findings. The coursework of the Political Science program taught me the skills to both examine granular processes as well as understand them in the broad context of national and international trends and histories. Without the committed effort of my professors, I would never be able to do the work required of me on a daily basis."
Mario Schulz, Class of 2014
After graduating from Kutztown University in December 2014, Mario went on to work as a Civil-Military Interaction Analyst at the German Armed Forces Multinational Joint Operations Headquarters. While pursuing a master's degree in International Relations at Free University Berlin, Mario has been working on issues of peace and security at the Global Public Policy Institute, a think tank and political consultancy, since Fall 2016. "My training in political science at Kutztown University has proven essential for success. Learning the discipline taught me how to spot key trends in complex political structures, to understand the relevance of key actors' actions, and to spot trends in a wide array of data. The faculty in the Department of Political Science & Public Administration, while equipping me with a foundation in social-scientific research, also taught me how to extract concise summaries from highly complicated realities, and to communicate my analyses to an audience of technical specialists without a political science background."
Kathleen Wojtowicz, Class of 2014
Upon graduation, Kathleen began her career as a Public Policy Analyst with the Joint State Government Commission, the primary non-partisan research organization that serves the Pennsylvania General Assembly. To date, Kathleen has published reports on a wide range policy issues from the fourth amendment implications of unmanned aircraft systems to enhancing the Commonwealth's approach to diabetes prevention. "The Department of Political Science & Public Administration opened the door to experiences that helped launch my career. Their emphasis on internships and seeking education outside of the classroom has been instrumental, providing me with opportunities I would not have had otherwise."
Brittney Baker, Class of 2013
Brittney spent her final semester of college as a THIS intern in Harrisburg, PA. She served as the Policy Intern for the Office of Governor Tom Corbett, and was later hired by the Corbett administration as an Executive Support Specialist and ultimately became Executive Assistant to the PA Energy Executive and a Deputy Chief of Staff. In January 2015, Brittney began working for the Pennsylvania Association of Realtors® as a Political Field Representative. She currently coordinates grassroots efforts, meets with elected officials, and advocates for private property rights and monitors local government affairs for six local Realtor® associations in south central Pennsylvania. "After completing my internship and graduating from Kutztown University, I was asked to return to the state capitol, where I began my first full-time position in government."
Michael DeTommaso, Class of 2013
After graduating from Kutztown University, Michael began working at Foveonics Document Solutions. He currently serves as the company's Project Manager of Conversion Services. Michael is responsible for overseeing production, ensuring quality control, and maintaining satisfaction with clients in both commercial and government sectors. "My critical thinking skills, my ability to pay attention to detail and my capacity to work in an organized manner were strengthened due to the work I conducted for my bachelor's degree in Political Science. Additionally, I was able to practice communication and leadership skills by participating in student organizations and conducting events with students and professors of the Department of Political Science & Public Administration."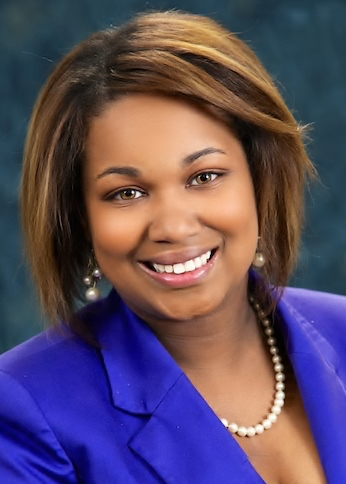 Brittany Hantz, Class of 2013
Brittany graduated from Kutztown University with a B.A. in Political Science and a concentration in Public Administration. In March 2014, she started her career as a Recruiter with PeopleShare, a staffing agency that specializes in hiring the best talent for the financial, clerical and light industrial sectors. Brittany in particular hires for high-level positions in the clerical and financial fields.
"I attribute much of my success to the education I received from Kutztown University."
Meghan Sullivan, Class of 2013
Meghan is currently a Ph.D. candidate at the Rutgers University Division of Global Affairs. She was recently awarded a Dissertation Fellowship by Rutgers to support her research. Her dissertation explores the variation of Chinese investment and lending amongst countries in Latin America. Previously, she served as a teaching and research assistant for her department. "My time as a Political Science major at Kutztown University provided me with the tools to begin my pursuit of a career in academia. Most importantly, the devoted faculty of the Department of Political Science & Public Administration were a constant source of valuable advice and guidance as they supported my career ambitions from the outset."
Tatiana Toro, Class of 2013
After graduating from Kutztown University with a major in Political Science, Tatiana was admitted as a graduate student at Georgetown University's School of Foreign Service. She earned a Master of Arts in Foreign Service with a concentration in Latin American Government and, subsequently, a certificate in American Law from the University of Pennsylvania. For the past year, she has worked as a Staff Assistant at the U.S. Department of State, focusing on the regional and language training of U.S. diplomats. "The Department of Political Science & Public Administration placed emphasis on gaining a solid theoretical foundation, assuming a global worldview, adapting real-world paradigms, and developing exceptional writing skills, which prepared me immensely for grad school and further equipped me for my current position. More importantly, the constant motivation and support by the faculty equipped me with the confidence to pursue and achieve goals that extend well beyond a professional setting or a classroom. It is the faculty that truly made all of the difference."
Jessica Kemmerer, Class of 2012
Upon graduation from Kutztown University, Jessica spent two years working in the office of U.S. Senator Pat Toomey. Jessica worked closely with federal agencies and constituents to streamline federal policy implementation, including the Internal Revenue Service, Department of Education, and Department of Housing and Urban Development. In 2014, Jessica began working on Congressman Charlie Dent's campaign as his Finance Director. In this role she is responsible for district fundraising efforts, financial report filing and office management. Jessica earned her Master's degree in Public Administration in 2016 and currently serves as Chair of the Lehigh County Republican Committee. "Majoring in Political Science at Kutztown University gave me vital background in domestic and international political relationships, and the organizational skills necessary to be successful while working in government. I'm confident that with the education I received from Kutztown University, I'll be prepared for the next step in my career."
Crystal Williams, Class of 2012
Crystal is currently a Political Science Ph.D. student at Michigan State University. Her research examines the effects of justice mechanisms in post-conflict states. In addition to her research, Crystal also serves as a teaching and research assistant for Michigan State University. "I credit many of my successes at Michigan State to the education given to me through Kutztown University's Department of Political Science & Public Administration. Between the rigorous coursework provided within political science classes at KU, and the insights offered to me by the faculty, I started at MSU equipped to handle the demands of a Ph.D. program. Having been a teaching assistant for classes with 200+ students, I know that the small class sizes, and the close interactions with the faculty I received while at KU gave me an advantage when entering a Ph.D program."
Donald Langdon, Class of 2009
Donald was a member of Kutztown University's 2004 Championship baseball team and was a starting pitcher during their appearance in the division two College World Series. After his collegiate baseball career Donald played professional baseball for 5 years, winning a Championship in 2006 and ending his career as an All-Star reliever.
After his baseball career Donald graduated with a degree in Political Science in 2009 and is currently a Financial Advisor with Northwestern Mutual, a Fortune 500 company. Donald was recognized as a "Rising Star" in 2015 by NAIFA-NEPA as well as receiving the "Quality Award" in 2016.
"The Political Science department helped me to develop my critical and analytical thinking skills. We were challenged to understand and critique complex domestic and international political and economic topics, relationships, laws, and organizations. I am constantly reflecting on and utilizing the information that we learned especially in today's political and economic climate."
Jessica Moyer, Class of 2008
Jessica earned her B.A. in Political Science with Paralegal Studies from Kutztown University in December 2008. After graduation, she went on to work as a paralegal for a law firm located in King of Prussia, Pennsylvania. In 2013, Jessica was accepted to the Widener University Delaware Law School, where she enrolled as an evening division student so she could continue working as a paralegal throughout her studies. During law school, Jessica served as a judicial intern to the Honorable Eric M. Davis of the Delaware Superior Court, and as the Vice President of the Delaware Law School First Generation Law Student Association. She was also a member of the Delaware Law School Moot Court Honor Society, and received several awards for excellence in oral advocacy and brief writing at the appellate level. Jessica graduated from law school in December 2016, took the Pennsylvania Bar Exam in February 2017, and received her license to practice law in April 2017. She is now a partner in the law firm of Pizonka & Moyer, PLLC. "Because of the thorough academic advice of the faculty at Kutztown University, my undergraduate coursework was tailored to fit my specific career objectives, and as a result, I developed many of the skills an attorney must possess before beginning law school."
David Marshall, Class of 2006
David Marshall is a proud Kutztown Political Science graduate from the class of 2006. He now serves as the Executive Director of the Pennsylvania Senate Democratic Campaign Committee, working to elect and re-elect more Democrats to the Pennsylvania State Senate. Before taking over the SDCC, David served as campaign manager on multiple winning campaigns, including PA State Representative Perry Warren. David's campaign career has included work in 10 states and time in Washington, DC. In addition to his electoral campaign work, David has worked for progressive issue advocacy groups including Planned Parenthood and the ACLU.