Alumni Profiles
Master of Public Administration
Scott webb, MPA Class of 2018
As the Supervisor of Contracts at KidsPeace, my focus is on expanding KidsPeace's services to more clients, ensuring the financial sustainability of its programs, and maintaining KidsPeace's compliance with its contractual obligations between the organization and its customers. Each year, KidsPeace generates over $125 million dollars in revenue through the provision of services to nearly 10,000 clients across eight states. This revenue is tied directly to the Purchase of Service Agreements managed by KidsPeace's Contracts Department.
The BA Political Science with Paralegal Studies Program and MPA at Kutztown University both provided me with a solid foundation that has positively impacted my many successes both professionally and educationally. I utilize many of the skills I gained on an almost daily basis, and I am thankful I had the opportunity to participate in such an outstanding program.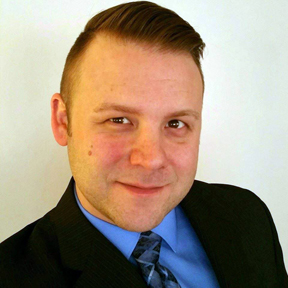 Louis Day, MPA Class of 2016
After graduating from Kutztown University with a Master's degree in Public Administration (MPA), Louis was immediately hired as a research analyst by Pennsylvania's Legislative Budget and Finance Committee, a bipartisan and bicameral legislative service agency consisting of 12 members of the General Assembly. Working in a team environment, Louis and his colleagues have published reports on a broad range of policy issues such as the rising costs of overtime at the Department of Corrections, the funding structure of the Pennsylvania State Police, and the administrative costs for the implementation of the Right-to-Know Law. "The graduate program at the Department of Political Science and Public Administration not only enabled me to make an immediate transition in my career, but also provided me with the knowledge and skills necessary to become a valuable asset to my committee on day one."
David Pribulka, MPA Class of 2012
After graduating, David joined Ferguson Township in State College, PA as its first Assistant Township Manager. In that capacity, he helped oversee the Township's five departments and manage a $20 million budget. In May 2017, he was promoted to Township Manager and has served in that role ever since. He lives in Pennsylvania Furnace with his wife, Stacy and sons, Andrew and Gabriel.