Bear Essentials
Dec. 7, 2022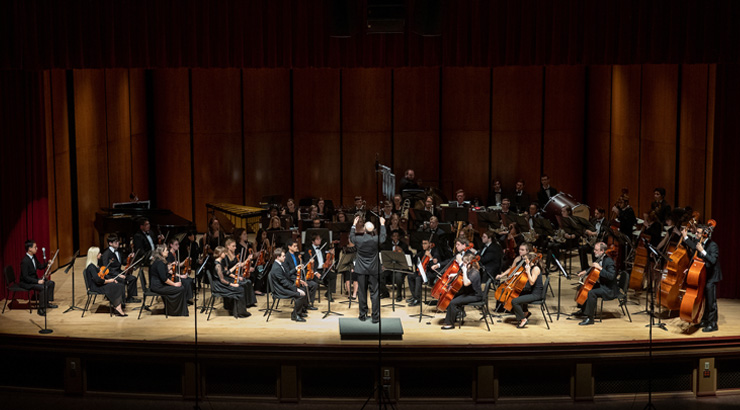 KU Orchestra
Don't miss the Orchestra's free concert. Friday at 7:30 p.m. in Schaeffer Auditorium.
Lights in the Parkway - Volunteers needed. As a volunteer, you will be assisting with: checking cars in, scanning tickets, directing traffic, and other various tasks as needed.
Winter Holiday Food Boxes Due - Winter Holiday Food Boxes are due by 10 a.m. on Mon. Dec. 12. Details of what is needed in each box can be found on GivePulse.

Regalia for Fall 2022 Graduates - Purchase your regalia, in-store or online at KU Campus Store. Regalia can be purchased Dec. 5 - 16.

The Essence Literary and Fine Arts Magazine - Submit your poetry and short fiction submissions to essence@kutztown.edu. Up to three pieces with 500 words or less.

Student Success Finals Survival Kits - Pick up a Finals Survival Kit and enter a raffle to win a prize in the Center for Student Success, RL 11, between 8 a.m. – 4:30 p.m. Hurry while supplies last.

The Collage November Newsletter - The Nov. 2022 issue features Professor of Spanish Dr. Nancy Zimmerman and junior Political Science major Michael Alberto.

Commencement Information - View the commencement website for information about Sat. Dec. 17 ceremonies.
Events
Wed. Dec. 7
Miller Keystone Blood Drive - All donors must present valid ID with first and last name and photo and/or signature. Appointments are required and will be held from 10 a.m. - 3 p.m.
Get Yourself Tested Day at Health & Wellness - Free HIV, and HEP C, confidential testing, from 9 a.m. - 2 p.m. in the Health Center, first floor of Beck Hall. No appointment needed.
Last Day of Tutoring for the Fall 2022 Semester - The last day of tutoring for the fall 2022 semester is today at 11:59 p.m.

Tower Talks - Senior Event Producer for NBC Sports Philadelphia J.R. Aguila '82, and KU senior Cody Hawley will provide this semester's presentations.
Thu. Dec. 8
End of Semester Farewell Student Lunch - Student veterans can stop by MSU 218B from 11 a.m. - 12:30 p.m. for the end of semester grab and go social.

Fri. Dec. 9
Startup Challenge - $10,000 prize to launch your business. Two-minute video submission. Great opportunity for feedback on your business idea. Deadline is Dec. 9.
Kutztown University Orchestra Concert - 7:30 pm in Schaeffer Auditorium. Works by Copland, Tchaikovsky and Haydn. Free of charge and open to the public.

Mon. Dec. 12
Finals Week Begins - Check your finals schedule.
Free Waffles for Finals Week - Need a break from finals? Come to the Lutheran Centre-home of the student food pantry for free waffles & games. Take out or stay and eat. 5:30 - 8:30 p.m.
Tue. Dec. 13
Coffee & Donut Hour at Boxwood - Join us for the last caffeine hour for the semester - with Donuts! 1 - 2 p.m. at Boxwood House.