Center for Student Success & Academic Excellence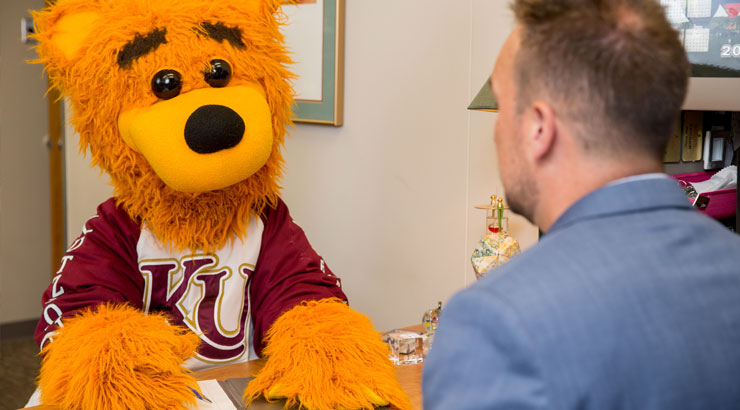 summer is a great time to gain related experience
Part-time jobs, internships and volunteer work that is related to your career goal will build a strong resume. To schedule a career coaching appointment make an appointment in Handshake: www.kutztown.edu/handshake.
For more information email: careerhelp@kutztown.edu
KU SUCCEED: Spring 2023
KU Succeed is an academic support program for students. The program is designed to help students by providing a framework for academic success. This framework includes skill-building seminars, mentoring, and educational and personal advising. KU Succeed seeks to provide academic services and guidance to support skills and attitudes that have been proven beneficial to students in their pursuit of excellence at KU. KU Succeed registration is closed for the spring 2023 semester. To schedule an individual meeting please click here or email success@kutztown.edu.
Student Success Meetings
The Student Success Team is available to assist students with academic success strategies such as time management, test-taking and test anxiety, note-taking and textbook reading, especially in an online environment. Click here to book an appointment or contact us at success@kutztown.edu.
student success workshops: SPRING 2023
If you are unable to attend a workshop and need to complete it to meet a university requirement (e.g., Financial Aid, UEC Petition) you must contact success@kutztown.edu.
| | | | |
| --- | --- | --- | --- |
| DATE | TIME | LOCATION | TOPIC |
| 1/26/2023 | 11:00 AM | AF 203 | Plan for Success: Syllabus Mapping 101 |
| 1/31/2023 | 11:00 AM | AF 203 | Work Smarter not Harder: Time Management Strategies |
| 2/2/2023 | 11:00 AM | AF 203 | KU Technology: D2L, Email, MyKU and Starfish |
| 2/2/2023 | 11:00 AM | AF 203 | Remember What You Read & Resources |
| 2/7/2023 | 11:00 AM | AF 203 | Learning about Learning Styles |
| 2/14/2023 | 11:00 AM | AF 203 | Maximizing Tutoring and Professor Office Hours |
| 2/21/2023 | 11:00 AM | AF 203 | Calm the Nerves: Test Taking & Anxiety Management Strategies |
| 2/28/2023 | 11:00 AM | AF 203 | Great Grades Begin with Great Notes |
| 3/7/2023 | 11:00 AM | AF 203 | Remember What You Read & Resources |
| 3/21/2023 | 11:00 AM | AF 203 | Advisement 101 with Dr. Fares |
| 3/28/2023 | 11:00 AM | AF 203 | Don't Miss the 411: Balancing Campus Involvement & Networking |
| 4/4/2023 | 11:00 AM | AF 203 | Be SMART about your Goals |
| 4/11/2023 | 11:00 AM | AF 203 | Turn Stress Into Success |
| 4/18/2023 | 11:00 AM | AF 203 | Growth vs. Fixed Mindset |
| 4/25/2023 | 11:00 AM | AF 203 | Staying Motivated and Disciplined: Time Management Strategies |
| 5/2/2023 | 11:00 AM | AF 203 | End the Semester with Success: Finals Prep |