Internship & Job Spotlight
Jaclyn Rodrick
Dual Major: Marketing & Management Dual Internship Job title: Intern @ Apogee Inc. & Hampton Inn & Suites Career goal: Pursue master's degree in Higher education and hopefully work in an administrative role at a university. Apogee Inc. Key Responsibilities: Creating content for the channel, speaking with student organizations to gain content, present presentations to administration and student's organizations, and developed new ways to market our target audience Benefits: This position is an remote opportunity which allows me to work on a lot of additional tasks. It also provides real world experience and connect with university personnel and organizations on campus. Challenges: Keeping students engaged with the platform and finding new ideas each week to feature that will draw attention to the channel. Internship tips: Get involved as much as possible, every encounter is a future networking opportunity that may come in handy in the future. Always remember to have fun and get creative especially when the position allows you to!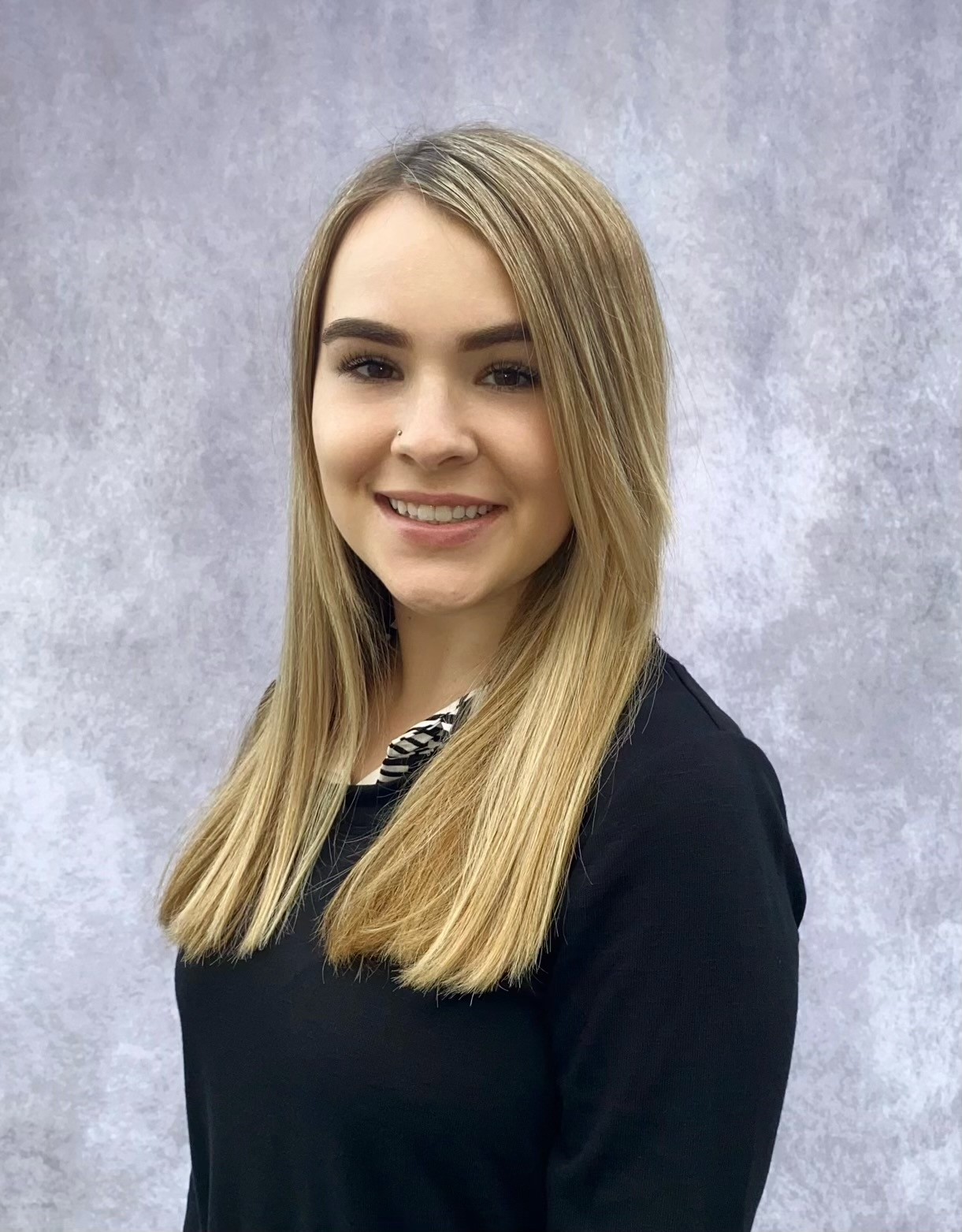 Kiera Showalter
Key Responsibilities: Learned the ins and outs of hospitality management & hotel operations (Hampton Inn & Suites). Worked in the sales department to learn about customer retention. Learned about each aspect of running a hotel including grounds, housekeeping, food rotation, sales, front desk, management, and more! Benefits: The hotel's profits generate scholarships and funds for students at KU which then lead to grant opportunities towards tuition. Learned how to run a business in so many ways that expanded my view in all the different type of roles that exist. Lastly, having worked with a staff that is so beyond kind and easy to work with only makes the experience that much better. Challenges: Need to be a quick-thinker and problem-solver in order to tend to client needs. Waking up early for the breakfast rotation was a struggle at times. Lastly, learning new ways to find new customers and continued business. Internship tips: Be open minded! I never thought this was something I would find myself doing but I have grown to love the industry.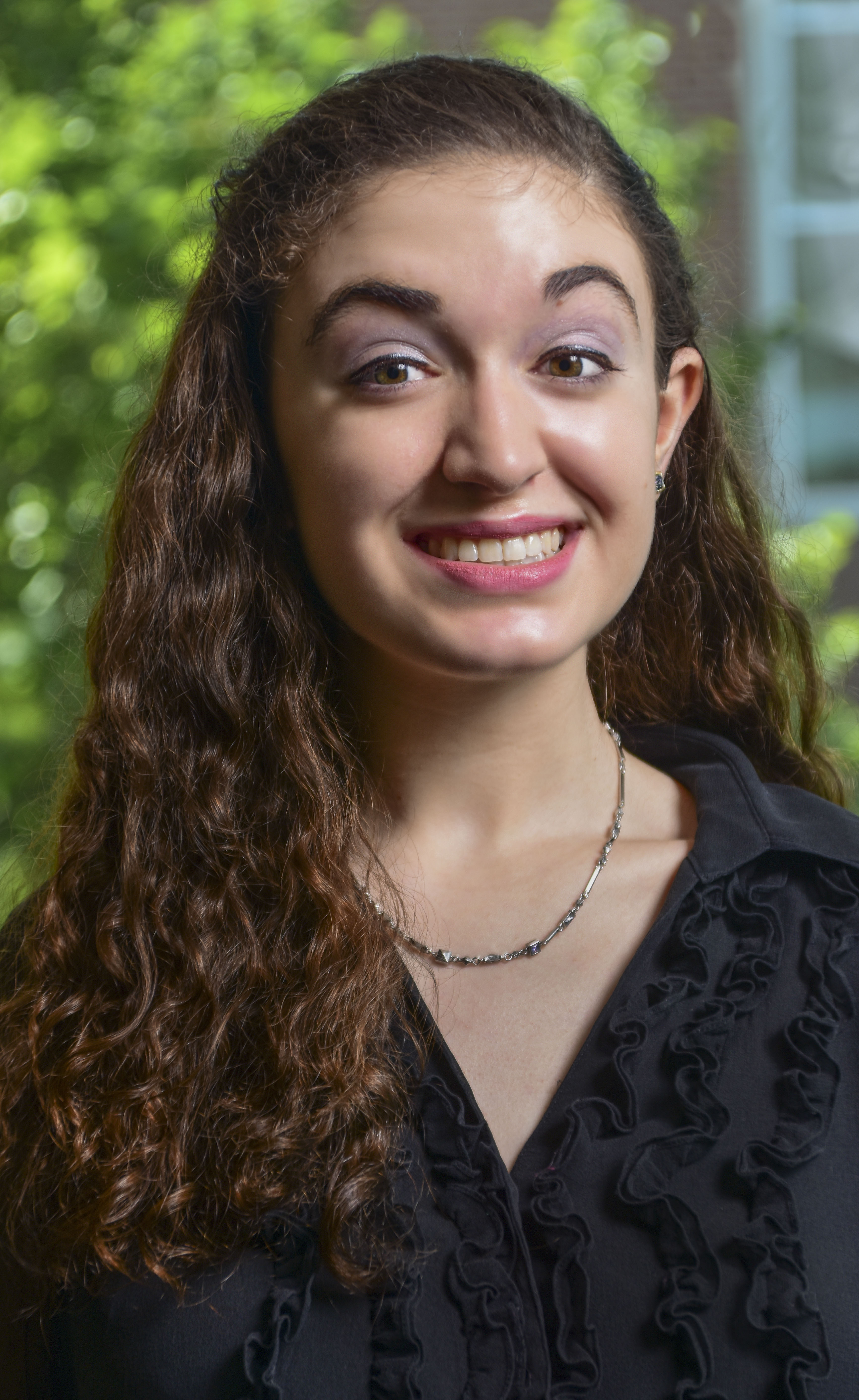 Vanessa Maybruck
Major: Mathematics (applied track) and Secondary Education: Mathematics Minor: Biochemistry Internship Job Title: Science Undergraduate Laboratory Internships (SULI) Intern in the Computational Sciences and Engineering Division Internship Site: Oak Ridge National Laboratory (Department of Energy facility) Career Goal: PhD in Applied Mathematics and researcher/professor in applied mathematics How You Got the Internship: I Googled it and applied. The application involves several essays, forms, and recommendation letters. I also had to create an ORCID account. Key Responsibilities: Developed two mathematical models for the position of particles in fluid to assist in microfluidic particle separation techniques using diffusiophoresis, ran fluid and particle simulations in computational fluid dynamics software (this involved tapping into a supercomputer) Challenges: I had only a semester of experience with MATLAB and no computer science classes under my belt when I started the internship, so I had to learn how to code fast. Benefits: I have a huge network of connections with some of the smartest people I've ever met because of this internship. My mentor from the lab is now a professor at Brown, which I am considering for graduate school, and I got published in the peer-reviewed journal Langmuir for my work at ORNL. What I learned: I learned so much code in computational fluid dynamics software and especially in MATLAB. I also learned a lot about partial differential equations and fluid dynamics terminology that has informed my research at KU. Internship Tips: Apply!! I had done no math research at KU yet when I applied for this internship, and I still got it. You never know what you'll get unless you try. And if you do get an internship, make the most of it. Take all the opportunities thrown at you because while internships are compact experiences, they can make a huge difference in your professional career.
Tracy Alcee
1. What is your name, major/minor, and career goals? Hello, my name is Tracy Alcée, I am a junior and my current major is Psychology. Career goals? If I am being honest, I'm currently still contemplating on what I want to focus on as a career. I love and enjoy many different things, and it is scary to imagine doing just one thing for the rest of my life. Ultimately, I plan on in my communities. 2. What area of focus did you select at TWC and where did you do your internship? Why there-what did you do that was tied to your focus area and career goal? I really enjoy the art writing (in almost every form), and I also have a passion for public policies. Which is why I've been an LAS Student Representative since my freshman year. Going to DC, I decided to take a Public Policies and Research Writing Class, along with a Social Justice Intergroup dialogue. In my research and writing class I was able to conduct a research study over the summer. 3. Why did you want to participate in the TWC program? I truly wanted an internship for the summer and I was determined to receive one. It was pure luck to have come across a TWC representative after one of my classes last year. 4. Describe the TWC application process and steps you needed to take here at KU to make it happen (Advisor/Academic Dept, Fin Aid, CDC). I did a lot of back and forth between the CDC and the financial aid office. Thank goodness the are in the same building. As a Admission Tour guide, I always recommend potential students to stop by the Stratton building because of all the resources they offer. The application process to get accepted in the TWC itself does require your time and focus. You have to write an essay, and have an outlook of what you want for the future, at least a basic assumption. Though the application process (goal is try to the most suitable internship location) is complicated; you'll have an internship adviser that will assist in any way that you may need.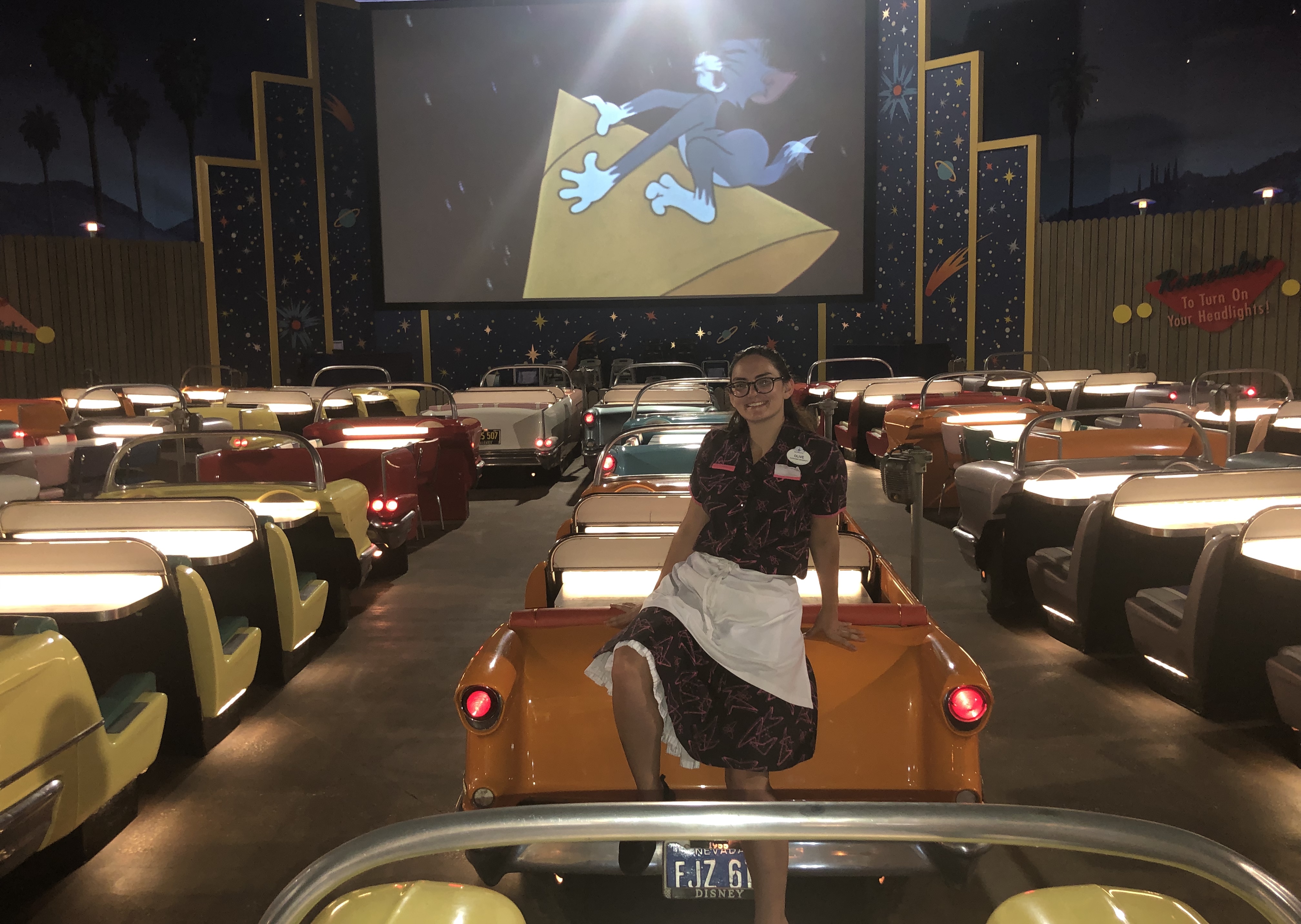 Olivia Bauer
Major: Marketing Internship Job Title: Seater/Attractions Host Internship Site: Walt Disney World Resort's Sci Fi Dine-In Theater Restaurant/ The Barnstormer and Dumbo the Flying Elephant Career Goal: Marketing or Advertising position with a good company How You Got the Internship: I applied online, went through a web-based interview, and then a phone interview. Key Responsibilities: At Sci-Dine in Theater Restaurant, I was a Seater where my job was to check-in Guests, communicate effectively with Guests, help dissolve any arising issues, and give Guests an immersive experience where they felt like they were stepping into the 1950's at an actual Drive-In Movie Theater. Working as an Attractions Host at The Barnstormer and Dumbo the Flying Elephant, safety was always the top priority. Communication with Guests and fellow Cast Members was key, so that the rides could operate both safely and efficiently. When issues arose, it was my job to talk to the Guests, understand their concerns, and recover the situation so the Guests were understanding and could enjoy the rest of their vacation. Challenges: Working with people from all across the world can be challenging because everyone has "their" way of doings tasks, and understanding and communicating with Guests of different cultures is equally as difficult. There were many times where Guests would get upset when I had to enforce policies or rules, and having Guests yell at you is never fun. Also, being so far away from family for such a long amount of time, especially during the holidays, can be extremely hard. Benefits: Every single challenge I faced turned into a way to better improve my work, social, and everyday skills. Working and communicating with fellow Cast Members and Guests from diverse backgrounds helped me understand more about different cultures and personality types. Every difficult situation was an opportunity for me to learn better how to deal with issues, and how to go about other scenarios in the future. What I learned: You cannot pick those you work with or the Guests you encounter, but you can pick the approach you use when trying to understand and communicate with them. Not everyone is going to do things the way you may have wanted, and that is completely okay. Learning how to adapt to the situation and those around you will open your eyes to better understand the world and people around you. There will be times when problems arise that are completely out of your control, but being prepared and remaining calm during these situations will help not just yourself, but everyone involved. Internship Tips: Do not be afraid to put yourself in potentially uncomfortable situations because those are the times where you will learn the most about yourself and what you are fully capable of. Challenging yourself and attempting to go a step above may not always turn out how you imagined, but even if it leads to a setback, you will get a lot more out of "failing" than if you succeeded right away. Never be discouraged by a "no." Let it drive you to further prove yourself.
Cheyanne High
Major: Communication Design Job Title: Graphic Design Intern Internship Site: Yuengling Career Goal: My goal is to become an art director in an advertising agency. How you got the internship: I reached out to KU Alumni working there. Key Responsibilities: I managed daily graphics tasks including e-blasts, internal signage, various event materials, and social support. Challenges: My biggest challenge was learning how to work within brand standards. Benefits: One of the biggest benefits was making connections with those in the fields and understanding how everything I have learned is put into use in the real world. What I Learned: I gained experience working with a full marketing team and got to assist in designing their new beer named Flight.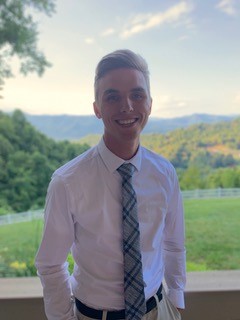 Nathan Hudak
1. What was is major/minor, and career goals? I am a dual major here at Kutztown studying German language and Political Science. I hope to one day work for the state department as a diplomat. 2. What area of focus did you select at TWC and where did you do your internship? Why there-what did you do that was tied to your focus area and career goal? I selected to do my internship in the international relations field by interning at AMIDEAST. They are an NGO with field offices all over the Middle East and North Africa that works to create mutual understanding between the people of the Middle East and those of the United States. They try to offer opportunities for learning and training in both directions. They believe strongly in the power of citizen diplomacy and fit perfectly in my career goals as someone who wants to work in international relations as well as in the diplomatic field. Not only does the organization work closely with embassies due to the nature of their work, but I was also constantly creating and looking over material that would be distributed throughout their field offices in the Middle East and North Africa. 3. Why did you want to participate in the TWC program? I am a firm believer in taking advantage of the opportunities that are around you. Kutztown has so many that available to students, many of which, students do not pay attention to even know that they are options. I saw an email promoting the organization, so I decided to reach out and see what it was all about. After learning more by going to the Career Development Center I felt that it was a great fit to get me industry experience in Washington, DC while earning 12 credits back at Kutztown. Not only this but with the grants available from Pennsylvania as well as the ability to put your tuition towards the endeavor, it just made sense.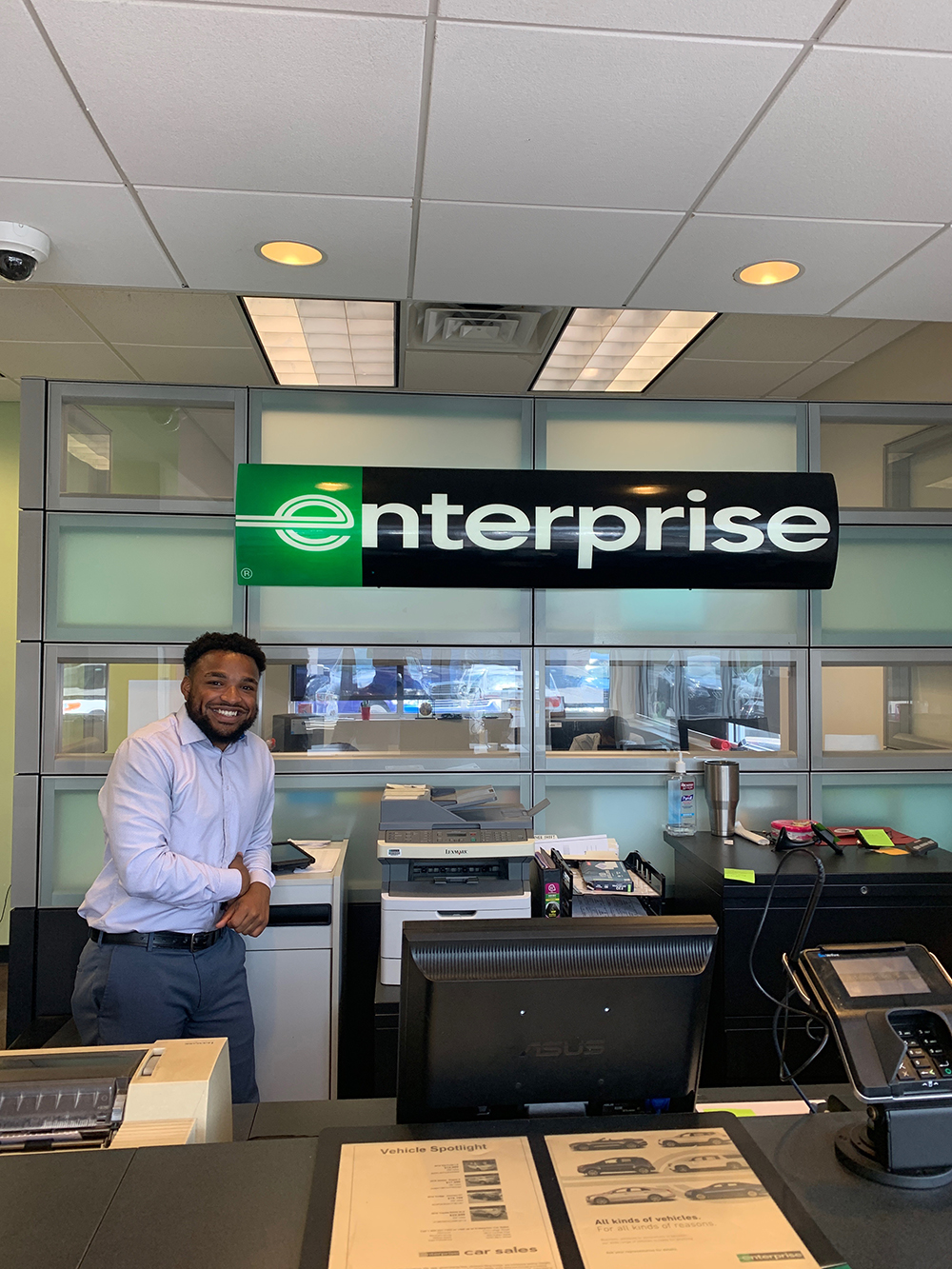 Felix Alberto
Major: Business Management Minor: Communication Studies Internship Job Title: Management Trainee intern Internship Site: Enterprise Rent-a-Car, Pottstown, PA Career Goal: Currently accepted an entry level role at Vanguard, so as of now my career goal is to climb as far up the corporate ladder as I can. How You Got the Internship: Applied on linked in and then interviewed with 3 separate people. Challenges: Lack of experience was my biggest challenge, especially in sales. It took me a few weeks to get used to the face pace environment and come up with an effective sales pitch. Benefits: I got expose to all aspects of the business. Was very involved with management, sales, and customer service. Also got a chance to meet with a few higher ups from different job functions and learned as much as possible. What I learned: At Enterprise customer service is the top priority. You will deal with a great range of clients in a very fast paced environment. Dealing with customers effectively, sometimes difficult customers, was the best experience for me. I learned a lot about sales, marketing, Invoicing and management. However, polishing my customer service skill in that industry is what I enjoyed most! Internship Tips: Utilize apps and websites that connect you to all of these amazing companies and apply to as many as possible. Don't wait until the last minute to start searching. Keep your resume as relevant as possible and make sure to make changes accordingly. And remember experience is the best experience, so go on out there and make the best of what's to come! GOOD LUCK!