VPA Office Staff
College of Visual and Performing Arts
Sharadin Arts Building, Rm. 210 | PO Box 730 | Kutztown, PA 19530
Phone: 610-683-4500 | Fax: 610-683-4547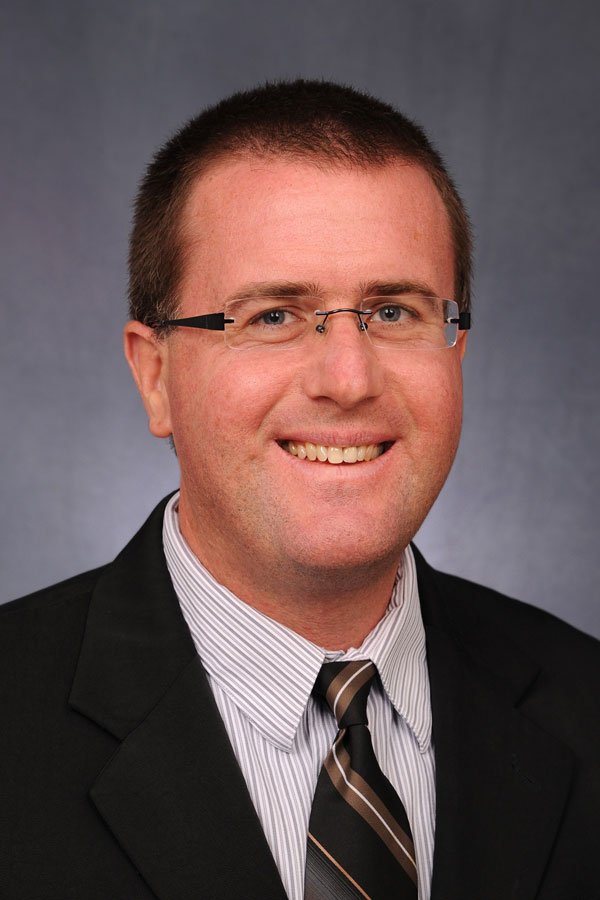 Dr. Bradley Shope

Dean, College of Visual and Performing Arts
Dr. Bradley Shope, received his Ph. D. in Ethnomusicology from Indiana University in 2003. Dr. Shope's scholarly interests range from popular music in South Asia before the Indian Independence of 1947 to the history of 19th century staged performances in New York City. He was also a public-sector ethnomusicologist, conducting public programming and documentation projects with recent immigrant communities in Queens, NYC from 2001 to 2010. He has received numerous grants to conduct this work, including two National Endowment for the Arts Challenge America Grants.

He has published two books. His first work, More Than Bollywood: Studies in Indian Popular Music (co-edited with Gregory Booth) was published by Oxford University Press in 2014. His second book, American Popular Music in Britain's Raj, was published in 2016 by the Eastman Music Series of the University of Rochester Press.
His most recent articles have appeared in South Asia: Journal of South Asian Studies, South Asian Popular Culture, the Encyclopedia of American Folklife, and the Journal of Imperial and Commonwealth History. He has also published several book chapters in Oxford University Press publications, among others. He has most recently presented papers at the International Conference of the American Musicological Society, the International Conference of the Society for American Music, the International Society for Ethnomusicology Conference, the Conference on South Asia in Madison Wisconsin, the International Association for the Study of Popular Music United States Conference, and the Society for Ethnomusicology-Southern Plains Conference.

Dr. Shope has seventeen years of administrative experience in higher education. Prior to his appointment of Dean in the College of Visual and Performing Arts at Kutztown University, he was the Chair of the Department of Music at Texas A & M Corpus Christi, a position he obtained after six years serving as the Director of the Center for Faculty Excellence (CFE) at the institution. As the Director of the CFE, he contributed to the national conversation on Teaching & Learning and faculty development in higher education. He has given invited talks at American Association of Colleges and Universities (AAC&U) and Excelencia in Education conferences, and he published an article in Diversity & Democracy on issues in inclusive excellence in faculty development. In 2014 he was an active participant in AAC&U's Growing Knowledge project that sought to increase awareness of inclusivity in higher education.

Additionally, Dr. Shope served as the Vice-President and President of the Southern Plains Chapter of the Society for Ethnomusicology, overseeing the yearly conference, administering scholarships, and liaising with the international organization.
Dr.

Amy Pfeiler-Wunder



Interim Associate Dean, College of Visual and Performing Arts
Dr. Amy Pfeiler-Wunder is a Department of Art Education professor who served as chair for two years before becoming the Interim Associate Dean in the College of Visual and Performing Arts. She has also served as the Master's in Art Education Coordinator and taught courses in the undergraduate, graduate, and doctoral programs in transformational teaching and learning.
She earned her Ph.D. in Teaching and Learning: Art from the University of Iowa and has over 20 years of experience in art education settings. She is most curious about learners from Pre-K-16 in various educational settings. Her research interests and projects are collaborative and at the intersection of narrative inquiry and action research, with keen attention to the impact of professional identity on the views of learners and curriculum creation. Within her position as an educator/researcher/artist, she likes to explore the value of theory to practice in K-12 research spaces. Additionally, she often collaborates with an Earth Scientist to explore transdisciplinary study possibilities through the cross-pollination of Art and Science. Dr. Amy Pfeiler-Wunder presented her research at regional, national, and international conferences and has published in both books and peer-reviewed journals. One collaborative study involved conducting a national survey on the relationship between research and practice in K-12 settings, published in Visual Arts Research, University of Illinois Press. Her research was recognized at Kutztown University through the Chambliss Faculty Award in 2019. Her continued studies were awarded a grant in 2019 by the National Art Education Foundation titled: Socially Engaged Pedagogy: The Impact of Teacher Identity on Views of the Learner and Curriculum Development. Her current publications are focused on criticality in art education, teacher positionality, a particular understanding of Whiteness in shaping curriculum, and considerations for pre-service reflections on teacher positionality and civic engagement through art education.
She has a forthcoming chapter through Teacher College Press and has focused on engaging in critical conversations in Art Education co-authored with a K-12 art educator. Her research interests have been shared through numerous professional learning workshops, webinars through the National Art Education Association, and as guest or keynote speakers at school districts and universities. Through a partnership with Dr. Julia Marshall, San Francisco State, she traveled to the Pontifical Catholic University of Chile as a curriculum consultant. In addition, she was the team leader and contributing author on the STEAM curriculum (Science, Technology, Engineering, Art and Technology) In M. Stewart, Explorations in Art, Worcester, MA: Davis.
She is active in the National Art Education Association (NAEA), currently serving as the chair of the NAEA Research Commission. She previously served as the Higher Education Division Director on the NAEA board and the Higher Education Representative on the Research Commission from 2016-Spring 2020. In addition, she served on the task force for creating leadership pillars to foster leadership growth within the NAEA organization. This year she was accepted to the School for Art Leaders Professional Learning Workshop at the Crystal Bridges American Art Museum through the National Art Education Organization. Through collaboration with leaders in the field, she guided the creation of the Professional Learning Group to support K-12 research, serving as co-chair and then the first chair of the Professional Learning through Research Working Group under the Research Commission. She also served as the NAEA Student Chapter National Liaison working with the NAEA board and student leaders to establish a pre-service board position.
At Kutztown University, she has served on numerous committees such Graduate Council (Chair), Faculty Senate Representative (At-Large and Department), the Provost Advisory Committee, and the University Promotion Committee. In addition, she has been active on the Commission on Human Diversity for numerous years, both as chair and co-chairing the annual conference and establishing an award to recognize student leaders committed to social action on campus. She received the PAEA Outstanding Higher Educator Award in 2017 and the Sharadin Visual and Performing Arts College Award for Service to the College in 2015. She was also recognized for teaching in K-6 settings in Iowa and as the Western Region Outstanding Elementary Art Educator, NAEA, in 2007.
She currently lives in Kutztown in a very old house with an adorable poodle, her supportive partner, fine metals artist Doug Wunder, and their very active teenage daughter, Annabel Pfeiler-Wunder.
Debra S. Mengel
Administrative Assistant
College of Visual and Performing Arts
mengel@kutztown.edu