Affordable Education for Out-of-State Students
Kutztown University is home to students from 36 states and 26 countries! Attending KU means receiving a high-quality education that can be more affordable than an institution in your home state!
Evan Pensabene, Secondary and Special Education major and out-of-state student at KU
Below you will find the average cost breakdown for a full academic year, which includes both the Fall and Spring semesters. Students who choose to take classes over Winter or Summer break will have a separate cost associated with those terms.
| | |
| --- | --- |
| Out of State Residents | |
| Tuition and Fees | $16,196 |
| Room and Meal Plan (on average*) | $11,110 |
| Total | $27,306** |
*Pricing varies by residence hall and dining plan options. Click here for more details regarding pricing and affordability.
** Specific renewal criteria applies.
I know that after I receive my diploma, I will be knee-deep with connections across Pennsylvania and other states that will help me prepare and achieve my goals throughout the years to come. As a student, you get your money's worth of education, student life, and everything in between!
Athena Garrison, Music Education major from Sussex, NJ
I would recommend Kutztown to students who are from out-of-state because campus is such a safe space that it feels like your second home. You meet friends instantly and the professors are always willing to help you with anything. For me personally, Kutztown is far away enough from home that I feel independent, but also close enough that I can stop by whenever I miss it. The college process can be difficult and scary, but take your time and make sure you find what is best for you, not for others.
Paige Donnelly, Psychology major from Succasunna, NJ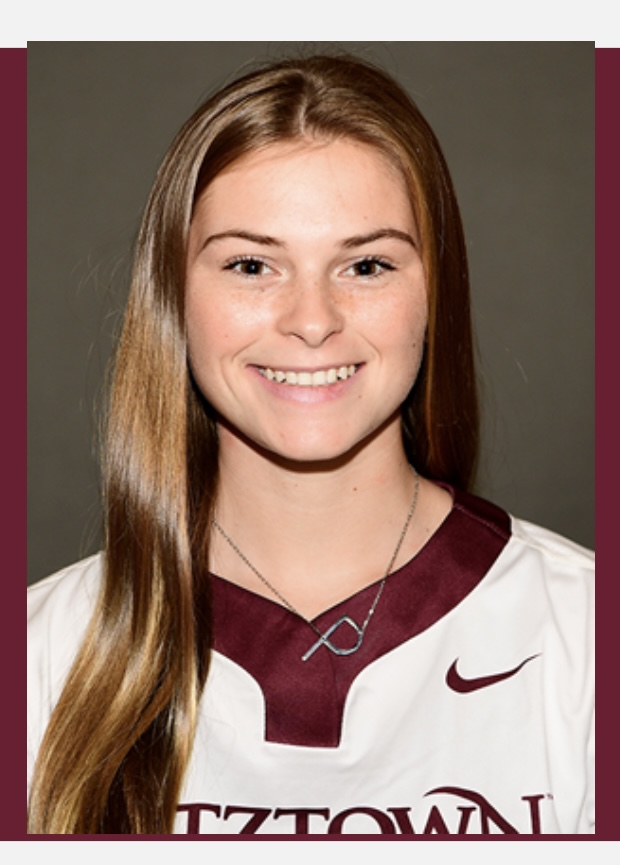 Close to home, and a world away!
Kutztown University is located in beautiful, rural Berks County, PA. The town of Kutztown is located 110 miles from New York City, 70 miles north of Philadelphia, and 160 miles north of Washington, D.C.; you get the best of both worlds when you attend KU! We have received the GreenStar award for campus beauty; here, you will find 289 acres of vibrant foliage and historic architecture.
Downtown Kutztown
Kutztown is a quaint borough spread across 2 miles of beautiful, rural Pennsylvania Dutch community. Main Street is lined with family-owned businesses, restaurants, and shops and connects the town and campus. At the very heart of town, it exemplifies a classic Americana feel.
The town of Kutztown and Kutztown University is rooted in the history of Berks county. In 1866, there was an intense need for teachers. That need turned into the founding of what is now Kutztown University today. Learn more about the borough of Kutztown and local dining and vendors here.
the local area
The towns of Reading and Allentown are just under 30 minutes away from campus, providing many attractions, dining, and shopping areas within just a short distance of campus! Hiking trails, cycling areas, and a ski resort can be found within just a few miles of Kutztown as well.