Clinical Updates Colloquium
7th Annual Clinical Updates Colloquium - January 13, 2023
The Clinical Updates Colloquium is held each January. It consists of a clinical updates session as well as a suicide prevention session. CEU's are offered at this event.
THANK YOU FOR ATTENDING. CE certificates are currently being processed.
Note: Due to technical issues experienced during the event, live stream replay was available until Friday, January 20, 2023.
For questions, please email socialworkevents@kutztown.edu
MORNING PRESENTATION
Disrupting the narrative of youth suicide risk
Speaker: Jonathan B. Singer, Ph.D., LCSW
Presentation Description

The story of youth suicide always starts with this sentence: Suicide is the second leading cause of death among youth. Unfortunately, that's often the end of the story. This simple version of a complex issue ignores disparities in suicide risk, justifies policies and protocols that protect systems instead of children, perpetuates a deficit approach, and disrupts individual lives instead of disrupting structural forces that says that some lives are worth more than others. Today's talk will discuss the advances in identifying and responding to suicide risk included in the 2nd edition of Suicide in Schools, highlight some ways that good intentions lead to bad outcomes, and what we can do differently to build a world that kids want to live in.

Speaker Biography

Jonathan B. Singer, Ph.D., LCSW is Professor of Social Work at Loyola University Chicago, Past-President of the American Association of Suicidology and coauthor of the 2015 Routledge text, Suicide in Schools: A Practitioner's Guide to Multi-level Prevention, Assessment, Intervention, and Postvention. He is a two-time winner of the National Association of Social Workers Media Award (2012 and 2016). He was a 2014 Visiting Scholar at Fordham University, the 2017 Lucille N. Austin Scholar at Columbia University, and the 2018 Distinguished Lecturer at Weber State University. Dr. Singer is a well-regarded international speaker who has given hundreds of continuing education workshops, keynote addresses, and presentations on youth suicide, ethics, technology, adolescent development and attachment-based family therapy in the USA, Latin America, Asia, and Europe. He is the author of over 85 publications and his research has been featured in national and international media outlets like NPR, BBC, Fox, Time Magazine, and The Guardian. His co-authored article with Arielle Sheftall and John Ackerman about the news media's reporting on the suicide deaths of Kate Spade and Anthony Bourdain won the prestigious 2019 SDX prize for research on journalism. He is an NASW Expert, Healio Psychiatry Peer Perspective Board member, and on several national youth advisory boards including Sandy Hook Promise, JED Foundation, Suicide Prevention Resource Center, and the National Suicide Prevention Lifeline. A pioneer in the integration of technology and social work, Dr. Singer is an original member of the online suicide prevention social media community #SPSM, past-Treasurer for the international human services Information Technology association (http://husita.org/), co-lead for the Social Work Grand Challenge initiative "Harness Technology for Social Good" (https://grandchallengesforsocialwork.org/harness-technology-for-social-good/), and member of CSWE's Technology Advisory Group. Dr. Singer is the founder and host of the award-winning Social Work Podcast (www.socialworkpodcast.com), the first podcast by and for social workers. The Social Work Podcast has over 50,000 followers on social media, listeners in 208 countries and territories, and a million podcast episode downloads per year. He lives in Evanston, IL with his wife and three children and can be found on Twitter as @socworkpodcast and Facebook at facebook.com/swpodcast.
AFTERNOON PRESENTATION
The soul of the social worker: An ethical call for self-awareness within spiritually-sensitive social work practice
Speaker: Holly K. Oxhandler, PhD, LMSW
Presentation Description

Research on the ethical and effective integration of clients' religious/spiritual beliefs and practices within social work practice, especially within mental health treatment, has grown over the last few decades. In one national survey regarding clinical social workers' attitudes, behaviors, self-efficacy, and perceived feasibility around integrating clients' religion/spirituality in practice, social workers' intrinsic religiosity was the top predictor of their views and behaviors toward such integration (Oxhandler et al., 2015). Additionally, when asked what helps these providers consider clients' religion/spirituality into treatment, nearly half freely mentioned their own religious/spiritual beliefs or practices (Oxhandler & Giardina, 2018). In light of these results and other studies' findings, there is an ethical call for social workers to pay close attention to the complexity of their own religious/spiritual beliefs and practices, particularly as they consider the complexity of their clients' religion/spirituality in mental health treatment. Thus, the presenter will review previous studies on the integration of clients' religion/spirituality in mental health treatment, discuss relevant guidance from the NASW (2021) code of ethics regarding this area of practice, and elevate a critical call for social workers to intentionally practice self-awareness as it relates to this area of their lives.

Objectives:

Following this workshop, participants will:

Describe the complexity and importance of ethically integrating clients' religion and spirituality in social work practice.
Identify where NASW's (2021) code of ethics elevates attention to spiritually-sensitive social work practice.
Describe the importance of practicing self-awareness, particularly related to our own religion/spirituality, as we ethically integrate clients' religion/spirituality into social work practice.

Speaker Biography

Holly K. Oxhandler, PhD, LMSW, is an associate professor and associate dean for research and faculty development at Baylor University's Diana R. Garland School of Social Work. For over a decade, Dr. Oxhandler has studied and developed tools to assess mental health care providers' integration of clients' spirituality in treatment and clients' views toward discussing their spirituality in mental health care.

She has written for numerous academic journals, and her research has been featured in the Washington Post, Consumer Affairs, Religion News Service, Business Standard, and more. She also co-hosts the weekly podcast, CXMH: A podcast on faith and mental health, and is the author of The Soul of the Helper: Seven Stages to Seeing the Sacred Within Yourself So You Can See It in Others. Holly lives in Waco, TX with her husband and their two children.
THANK YOU TO OUR SPONSORS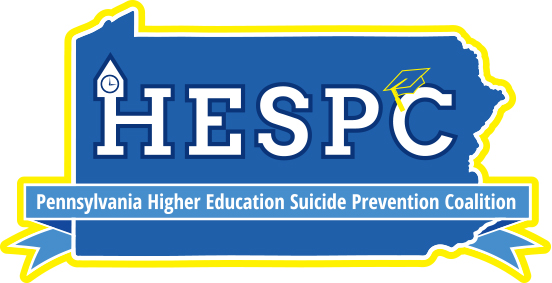 SUSTAINABLE LENDING LIBRARY
The Department of Social Work is working to develop a Sustainable Lending Library that will facilitate access to educational materials/resources throughout social work students' educational career. The library will be operated through the department and provide a lending service of essential educational materials to our students.
TO LEARN MORE, AND TO DONATE, CLICK THE LINK BELOW: