Clinical Updates Colloquium
6th Annual Clinical Updates Colloquium - January 14, 2022
Registration is now open.
Please contact socialworkevents@kutztown.edu if you need assistance.
Continuing Education Credits
A maximum of six (6) continuing education credits are available for social workers, marriage and family therapists, and professional counselors (3 credits for the morning only, 3 for the afternoon only, or 6 for the full day).

Suicide Prevention - (3 CEs for suicide prevention available)
Clinical Updates Colloquium - (3 CEs available)
Morning Presentation
The Emotionally Naked Truth About Youth Suicide
Anne Moss Rogers and Kimberly O'Brien, PhD, LICSW
Based on the book, Emotionally Naked: A Teacher's Guide to Preventing Suicide and Recognizing Students at Risk, this presentation will focus on students, including young adults and adolescents. It will empower social workers with the know how to reduce this threat to life. Attendees will learn the cryptic and often veiled ways youth cry for help, how to respond and what to do, and learn ways in which social workers can effectively engage families and facilitate connection, which is the foundation of suicide prevention.
Learning outcomes:
Real life examples of signs of suicide in youth and what to say/do
Debunking common myths about suicide
How youth move forward after a suicidal crisis
What to do after a suicide
Afternoon Presentation
Leveling the Playing Field During COVID 19 and Beyond: Promoting Equity in Schools through Social and Emotional Learning and Critical Service Learning
Annette Johnson, MSW, LCSW, ACSW
The COVID-19 pandemic, systemic racism, and the insurrection of the United States Capitol epitomize inequalities that characterize current American culture. These actions have brought to the forefront and reignited the conversation on racism and inequities in this country. Black Lives Matter and other youth movements have provided optimism regarding the strength of youth voice, particularly for youth of color and marginalized groups. COVID 19 and the racial injustices have brought to the forefront inequities in our schools. With COVID, students' concrete needs are addressed, but less proactive attention is given to students' social and emotional well-being impacted by racial, social, and environmental injustices.
Schools and social workers can be at the forefront of "leveling the playing field" for all students by engaging teachers and students, addressing equity in developmentally appropriate ways. For example, students often request opportunities to contribute to decision-making processes that impact their lives. However, marginalized or students of color are often not afforded opportunities to learn these teachable skills, which can become lifelong assets.
This workshop introduces social and emotional learning and critical service learning as an approach, which provides a foundation for helping youth develop "voice" to address equity in their school and community, thus leveling the playing field.
PRESENTER BIOS
Anne Moss Rogers is an emotionally naked® public speaker, TEDx storyteller, NAMI Virginia Board member, certified suicide prevention trainer, and the award-winning author of Diary of a Broken Mind. After her 20-year-old son, Charles died by suicide June 5, 2015, Anne Moss chronicled her family's tragedy in a newspaper article that went viral, and her blog, Emotionally Naked, has reached millions. Her second book, Emotionally Naked: A Teacher's Guide to Preventing Suicide and Recognizing Students at Risk, with co-writer Kim O'Brien PhD, LICSW is the first book published for teachers on this subject.
She has been featured in the New York Times and was the first non-clinician ever invited to speak to at the National Institute of Mental Health. A UNC-Chapel Hill alumna, Anne Moss currently lives in Richmond, VA with her husband. Her surviving son, Richard, is a filmmaker in LA.
Kimberly O'Brien, PhD, LICSW
Kimberly O'Brien, PhD, LICSW, is a clinical social worker in the Sports Medicine Division and Female Athlete Program at Boston Children's Hospital, as well as a research scientist and assistant professor of psychiatry at Harvard Medical School. She received her BA from Harvard University, MSW and PhD from Boston College, and completed her postdoctoral fellowship at Brown University. Her research focuses on the development and testing of brief interventions for suicidal adolescents with and without substance use and their families, with an additional specialization on interventions that utilize technology. She has co-authored over 50 articles and book chapters related to adolescent suicide, substance use, and mental health, and was awarded the Young Investigator Research Award from the American Foundation for Suicide Prevention in 2019. She is also the founder and director of Unlimited Resilience, LLC, a private mental health practice for athletes by athletes.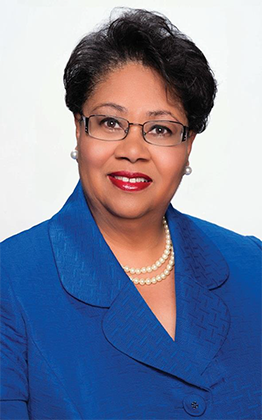 Annette Johnson, MSW, LCSW, ACSW
Annette Johnson is a Clinical Associate Professor at the University of Illinois at Chicago, Jane Addams College of Social Work where she teaches School Social Work Policy and School Social Work Practice. Her research interests are social and emotional learning and critical service learning. Annette has published and presented in both subject areas, as well as school policies to promote a positive learning environment for all children. As a national and local speaker/consultant, she has focused on helping schools districts develop school-based practices that are based on strengths and assets. Ms. Johnson has a keen interest in the utilization of innovative approaches to school social work practice that empower youth.
Annette Johnson has eighteen years of experience as the Director of Social Work for the Chicago Public Schools where she provided leadership to more than 400 school social workers and consistently developed new models of practice to address the changing needs of students and families. From 2002 to 2011, she served on the Illinois Children Mental Health Partnership; where she co-chaired the School Policy Committee. This committee was responsible for developing the Illinois Social and Emotional Learning (SEL) Standards and the policy that required the implementation of SEL approaches in every school in Illinois. The state of Illinois has been in the forefront of addressing students' SEL needs and is the first state in the nation to develop a Social and Emotional Learning Standard which parallels the states Academic Learning Standard. Annette has also served as a consultant for CASEL and served on several Boards, including the Illinois Department of Professional Regulations, Domestic Violence Legal Clinic, and Osaka Japan Sister Cities Program.
Annette Johnson received a Master's In Social Work from the University of Illinois at Chicago and a Master's in Education Administration from Roosevelt University. Annette has received numerous honors, including the Distinguished Social Worker by the Chicago Chapter of the National Association of Black Social Workers, School Social Worker of the Year by the Illinois Association of School Work, and the Midwest School Social Work organization for her outstanding contributions to the profession.
SUSTAINABLE LENDING LIBRARY
The Department of Social Work is working to develop a Sustainable Lending Library that will facilitate access to educational materials/resources throughout social work students' educational career. The library will be operated through the department and provide a lending service of essential educational materials to our students. Our initial fundraising goal is $ 55,000.
TO LEARN MORE, AND TO DONATE, CLICK THE LINK BELOW: