Community Forum
18th Annual Community Forum
March 25, 2022
8:45 a.m. - 4 p.m. VIRTUAL
Diversity, Equity, and Inclusion: Moving Toward Anti-Oppressive Practice
Thank you for joining us for the 18th Annual Community Forum.
CE certificates have been emailed to individuals who completed the CE request form. If you have not received your CE certificate, please contact socialworkevents@kutztown.edu
Handouts for the event are available below.
Forum Purpose
The Kutztown University Community Forum, organized by the Department of Social Work, is a gathering of social work professionals, university community members, and community leaders. The purpose is to raise consciousness about—and craft solutions to—community needs, particularly as they pertain to families.
The 2022 Forum raises awareness of the need to for anti-oppressive practices and policies designed to eliminate the bias and discrimination that has burdened families of color in the social environment. All families deserve a systemic, ethical response to regional and global needs. Experts identify best practices and social work professionals serve as catalysts to build and strengthen alliances across the practice continuum.
Continuing Education Credit Certificates

A maximum of 6 continuing education credits are available for Social Workers, Marriage and Family Therapists, and Professional Counselors. (3 credits for morning only; 3 for afternoon only; or 6 for full day, including 3 ethics credits for full day attendees)
Continuing education credits will be forwarded via email after the event. Please allow two weeks processing time.
Race, Discrimination and Forms of Bias Training Act: PA Senate Bill #163 and PA House Bill #1140
Dr. Edward Hanna, DSW, MSW, LCSW, Kutztown University, Legislation Proposal Author

Pennsylvania State Representative Mark Rozzi, 126

th

Legislative District, Sponsor PA

House Bill #1140

Pennsylvania State Senator Judy Schwank, 11

th

Senatorial District, PA Senate Bill #163
This session is an example of legislative advocacy that began in the Department of Social Work at Kutztown University. It will begin with a brief history and description of the initiatives that resulted in the development of pending legislation for mandatory training of (most) licensed professionals and state and municipal employees in the Commonwealth of Pennsylvania. State Representative Rozzi and State Senator Schwank will then share their views and their commitment to advancing the legislation to enactment.
Dr. Edward Hanna, DSW, MSW, LCSW, Kutztown University, Legislation Author Bio

Dr. Hanna has more than thirty years experience in the field having served as a direct practitioner, supervisor, and director of mental health and drug/alcohol programs. Leaving his last position as President and CEO of an East Coast Mental Health provider system, Dr. Hanna has spent the last 17 years in private practice as a therapist, mediator, consultant, and educator.

Dr. Hanna earned his B.A. from Colby College, Waterville, ME, and his M.S.W. and D.S.W. from The University of Pennsylvania, Philadelphia, PA. He is a Licensed Clinical Social Worker (PA), a member of the Academy of Certified Social Workers, a Board Certified Diplomate in Clinical Social Work, an Advanced Practitioner Member (Family Mediation) of The Association For Conflict Resolution, an Associate Member of the American Bar Association (Dispute Resolution), and holds memberships and positions in many other organizations.

PA State Representative Mark Rozzi, 126th Legislative District Bio

State Representative Mark Rozzi was elected to serve as State Representative for the 126th Legislative District in November 2012.

The Berks County Legislator is a lifelong resident of the district. He graduated in 1989 from Muhlenberg High School where he was a three sport athlete and member of the Political Science Club and Model UN.

Rozzi went on to receive a Bachelor's Degree in Political Science from Kutztown University with a concentration in pre-law and constitutional law.

Rozzi resides in Muhlenberg Township where he remains active in the community. His legislative priorities include education, property tax relief, improving the commonwealth's aging infrastructure system and safeguarding our children from predators.

PA State Senator Judy Schwank, 11th Senatorial District Bio

State Senator Judy Schwank has represented the 11th senatorial district, which includes the City of Reading and portions of Berks County, since 2011. Before joining the State Senate, Schwank served as a Berks County horticultural agent for Penn State Cooperative Extension and later made history by becoming the first ever woman to serve as a Berks County Commissioner. She is currently the minority chair of the Pennsylvania Senate Agricultural & Rural Affairs Committee, a Co-Chair of the Pennsylvania Women's Health Caucus and a member of the Pennsylvania State System of Higher Education's Board of Governors.
Critical Race Theory (CRT) - A Brief Overview from a Social Work Perspective
Dr. Hanif Bey, DSW, MSW, LSW; Frederick Douglass Scholar, Department of Sociology, Social Work & Criminal Justice, East Stroudsburg University
Objectives
Understand the purpose of theories and their use in social work.
Review the antecedents of Critical Race Theory.
Explore the origins of Critical Race Theory and its basic tenets.
Explore the use of Critical Race Theory in social work.
Bio

Hanif M. Bey, DSW, LSW, MSW, is a licensed social worker with a Doctor of Social Work degree from the joint program at Kutztown-Millersville University. Currently, he is a full-time temporary Frederick Douglas Scholar at East Stroudsburg University (ESU) Department of Sociology, Social Work, & Criminal Justice. For the last seven years at ESU, he teaches Crisis Intervention, Child Welfare Services, Helping Philosophies and Methods for Social Work, and Human Behavior & the Social Environment. Dr. Bey's research interests and passions are dismantling white supremacy and racism, social and economic justice, and social work education. His three decades of practice experiences include NYC Child Welfare Administration-specializing in child sexual abuse protection, NYC Legal Aid Society-Criminal Defense Division as a Forensic Social Worker, Preventive Services Supervisor at the Lower East Side Family Union, and hospital social work. He is an active member of the NASW, and member of the Emerging Baccalaureate Social Work Educator-Scholars Initiative. He was born and raised in the South Bronx, is a husband, father, and loves to read and cook.
What we say, how we say it, and who says it: The central role of Language in diversity, equity, and inclusion
Dr. Kristen Syrett, Ph.D., Rutgers University; The State University of New Jersey, Associate Professor, Department of Linguistics, Presidential Term Chair in Experimental Linguistics
Presentation Information

The growing focus on diversity, equity, and inclusivity in recent years has brought about an increased awareness that we must intentionally revisit our practices within and across multiple contexts, with the goal of removing barriers to participation, creating safe spaces asserting and recognizing our identities and diverse perspectives, and ensuring that a wide range of individuals feel welcome, valued, and seen. While gender, race, and ethnicity stand at the heart of these efforts, there is another aspect of our identity that cross-cuts all of these demographic variables: language. The ability to communicate with language is unique to humans, and every human knows (speaks or signs) at least one language. Our linguistic knowledge is intimately tied to every single aspect of our daily experiences. It shapes our relationships with others, and defines our identities. It tells the story of who we are as individuals, as a culture and a society, and as a people. Given the undeniable importance of language, it is surprising that language is often absent from discussions of DEI, or is relegated to lists of what to say or not to say, as if simply filtering our language is how to best promote diversity, equity, and inclusivity. In this talk, I call upon a wide range of examples (from pronouns and linguistic expressions that convey bias, to consequences of educational policies and assessment practices) that collectively underscore why language must be a central part of DEI efforts and discussions, and what's at risk when it is not. Inviting language into the DEI discourse means reevaluating our practices at multiple levels and across multiple dimensions. Understanding how language fundamentally shapes our identities and conveys who and what matters, means recognizing that not only does language serve as the means by which these DEI discussions take place, language also serves to create the very space in which these discussions occur.
Dr. Kristen Syrett, Ph.D. Bio

Kristen Syrett is an Associate Professor in the Department of Linguistics and Center for Cognitive Science at Rutgers University – New Brunswick. Dr. Syrett is both an active researcher—with expertise is in child language acquisition and development, psycholinguistics, and experimental semantics and pragmatics—and an advocate for gender equity and inclusivity. She is the Director of the Laboratory for Developmental Language Studies, and serves as the Co-Director of the Language and Social Justice Initiative in the School of Arts and Sciences at Rutgers. She also serves as the Chair of the Public Relations Committee for the Linguistic Society of America, where she has also been a member and Chair of the Committee on Gender Equity in Linguistics, formerly the Committee on the Status of Women in Linguistics, and in that capacity, spearheaded the creation of the LSA's Guidelines on Inclusive Language. She has been invited to speak and serve as a consultant in numerous venues, and has been featured on diverse media platforms, to educate and foster awareness of the central role of language in supporting diversity, equity, and inclusivity.
Professional Social Work Month Proclamation
 

Pennsylvania State Representative Gary Day, 187th Legislative District
Bio

In representing the 187th District in the Pennsylvania House of Representatives, Rep. Gary Day applies his experience in both the public and private sectors to address Pennsylvania's most critical issues.

During the 2021-22 legislative session, he will continue to work toward protecting the quality of life for constituents, including fighting to support local volunteer firefighters and increasing the safety in both suburban and rural neighborhoods. He uses his experience to ensure that everyone he represents has equal access to state services and an equal voice in state policy.

This session, he is serving on the following standing House committees: Aging and Older Adult Services, where he is the majority chairman, and Professional Licensure.

During his tenure in the House, Day served as chairman of the House Select Committee on School Safety and Security, which helped develop and examine legislation to enhance safety in schools across Pennsylvania. Day steered the effort in the House to create the committee through successful passage of House Resolution 53. He has been working since that time to advance legislation to enhance security within schools in Pennsylvania.

Before his election to the Pennsylvania House of Representatives in 2008, Gary was the director of marketing and human resources for Service Electric Cablevision, a local cable television and telecommunications company. Prior to that, he was the executive assistant to the mayor in Allentown, Pennsylvania's third largest city. He graduated from The Pennsylvania State University with a bachelor's degree in economics and a minor in business.

Actively involved in his district, Gary is a lifetime member of the Goodwill Fire Company No. 1, Germansville; a member of the Heidelberg Game Protective Association; and a softball, football and baseball youth sports coach. He is a member of the National Rifle Association, the Ontelaunee Rod and Gun Club, and Greenleaf Lodge No. 561.

Previously, he was a member of the YMCA board of directors and the Upper Lehigh Lions Club; founding member of the Lehigh Valley Sportsfest; executive director of the Allentown Advancement Team; and an executive committee member of the Allentown Economic Development Corporation.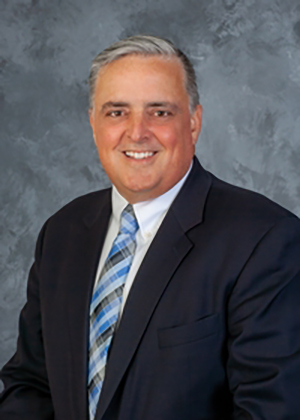 Policing and Social Work
City of Bethlehem Mayor William Reynolds

Police Chief Dr. Michelle Kott, City of Bethlehem

Jordan Westerman, MSW, Bethlehem Health Bureau, Community Health Specialist

Susan Benay Berger, BS, RN, Director of Nursing at Bethlehem Health Bureau

Detective Emily Falko, Bethlehem Health Bureau

Kristen Wenrich, MPH, CPH, Bethlehem Health Bureau
In 2020, the City of Bethlehem Health Bureau partnered with the City of Bethlehem Police Department to incorporate social workers to help assist police officers with overall referrals for social services in our community. Over the past year the program has grown and the data being collected helped us understand the value of social worker and police working together to help those who need connect to services in our community.
Dr. Michelle Kott
City of Bethlehem Police Chief
Jordan Westerman, MSW
Bethlehem Health Bureau, Community Health Specialist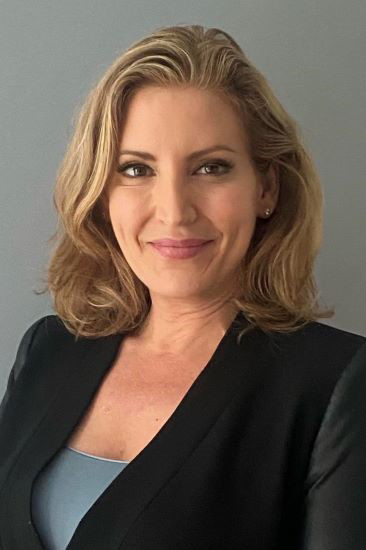 Susan Benay Berger, BS, RN
Director of Nursing at Bethlehem Health Bureau
Detective Emily Falko
Bethlehem Health Bureau
Kristen Wenrich, MPH, CPH
Bethlehem Health Bureau
William Reynolds
Bethlehem Mayor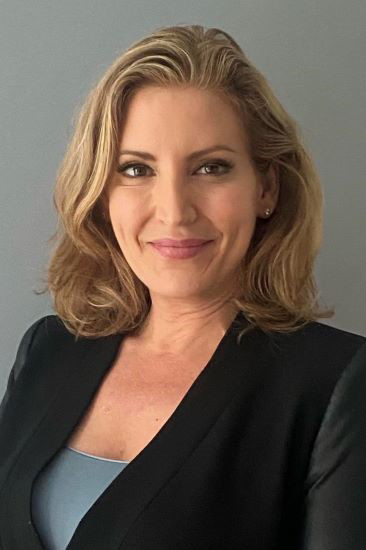 The Obligation of White Women: Dismantling White Supremacy Culture in Social Work Education
Dr. Sara Plummer, Ph.D., MSW, Assistant Director, BASW Program and Assistant Professor of Teaching, Rutgers School of Social Work, Rutgers University, New Brunswick, NJ
On Memorial Day 2020, a white woman, Amy Cooper, was walking her unleashed dog in New York City. After being apprised of the leash law in that state by a man bird watching, Ms. Cooper proceeded to call the police stating an "African American man" was "threatening her life and that of her dog" (Ransom, 2020). While this event may seem unconnected to the field of social work, it is a modern example of the way white women, including those in social work, use emotionality, bureaucracy, and the law to control Black bodies. Social work has been and continues to be, responsible for policies and practices that maintain white supremacy culture and criminalize Black people.
Keywords: White supremacy, social work education, white women, racism, dominant culture
Sara Plummer, Ph.D., MSW Bio

Dr. Plummer is an Assistant Director of the BASW program and an Assistant Professor of Teaching at Rutgers School of Social Work. As a founding member of the Social Work Coalition for Anti-Racist Educators (SWCARES), she has prioritized working to dismantle white supremacy culture in the social work education system through scholarship, presentations, service to the field, and advocacy. Her interests include teaching and curriculum development that focuses on anti-racist and anti-oppressive pedagogy, along with the use of metacognition in her service as an educator.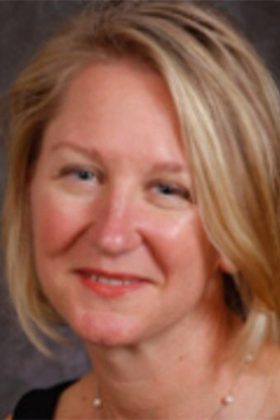 Racial and Social Justice in Social Work: Making it Personal
Shimon Cohen, MSW, LCSW, Columbia University, Social Work Podcaster

Charla Cannon Yearwood, MSSW, LCSW, Executive Board Member SWCARES (Social Work Cares, the Social Work Coalition for Anti-Racist Educators)
As social workers, we are called to challenge systems of oppression and root our work in the liberation of the oppressed. But how are we assessing for oppression within our own professional practices and systems? Are we evaluating our profession from an anti-oppressive critical lens? In this presentation, presenters Charla Yearwood and Shimon Cohen, engage in a reflective discussion of the social work profession's role in maintaining oppression. They will also spotlight social work lead movements which seek to challenge professional norms which maintain oppressive systems. Participants will be encouraged to assess their own professional practices and identify ways they can challenge institutional oppression in their everyday work.
Shimon Cohen, MSW, LCSW Bio

Shimon Cohen (he/him) is a social work educator, podcaster, and change agent. He is passionate about racial justice and liberatory social work. Shimon is the host and producer of the nationally recognized podcast Doin' The Work: Frontline Stories of Social Change.

Charla Cannon Yearwood, MSSW, LCSW Bio

Charla Cannon Yearwood (she/her) is an Indianapolis based social worker. Her professional work, which includes clinical services, consulting, and teaching, are all rooted in liberation and abolition.
sustainable lending library
The Department of Social Work is working to develop a Sustainable Lending Library that will facilitate access to educational materials/resources throughout social work students' educational career. The library will be operated through the department and provide a lending service of essential educational materials to our students. Our initial fundraising goal is $ 55,000. The initiation date for the fund was Spring 2021.
Past Forum Videos
15th Annual Community Forum
12th Annual Community Forum
7th Annual Community Forum
14th Annual Community Forum
11th Annual Community Forum