William F. Bender, MSW, ACSW, LSW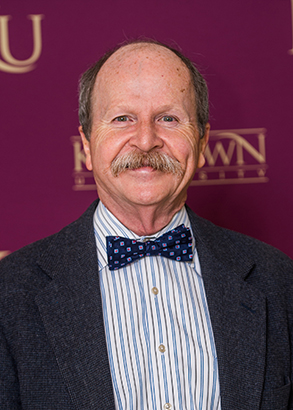 Instructor
Old Main 336
Kutztown, PA 19530
Phone: 610-683-4887
Fax: 610-683-4383
e-mail: bender@kutztown.edu
Biographical Statement:
Mr. William Bender is a lecturer in the Department of Social Work. He is a Licensed Social Worker (LSW) in Pennsylvania. He holds a Master of Social Work from the University of Maryland School of Social Work and Community Planning, Baltimore, Maryland.

Mr. Bender has an extensive background in the administration of acute inpatient, partial hospital, residential, and outpatient mental health and chemical dependency programs spanning 30+ years. Previous instructional experience includes Kutztown University, Pennsylvania State University, and Marywood University. Mr. Bender has a long history of volunteer community involvement in Berks County including Berks AIDS Network, Reading Emergency Shelter, Reading Urban Ministry, Rainbow Home of Berks County, Centre Park Historic District, Reading-Berks Mental Health Association, City of Reading Poverty Commission, City of Reading Revitalization and Improvement Zone Authority (CRIZZA), Berks Teens Matter, Reading Area Community College (RACC) Foundation Board, the Advisory Board of the Kutztown University Social Work Program and the Patient Safety Committee of Haven Behavioral Hospital of Eastern PA.
Teaching Interests:
Social Policy
Administration and Practice
Case Management
Advocacy and Social Action
Human Behavior
Psychopathology
Stigma and Diversity
Managed Care
Gerontology
Social Policy