Freyberger Schoolhouse
Building Code: FS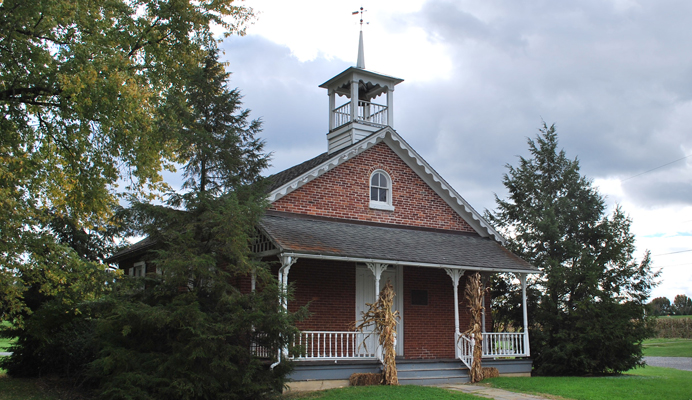 The Freyberger Schoolhouse hosts classes for KU's PA German Studies academic program.
Pennsylvania German Cultural Heritage Center
22 Luckenbill Road
Kutztown, PA 19530
Phone: 610-683-1589
Freyberger Schoolhouse Images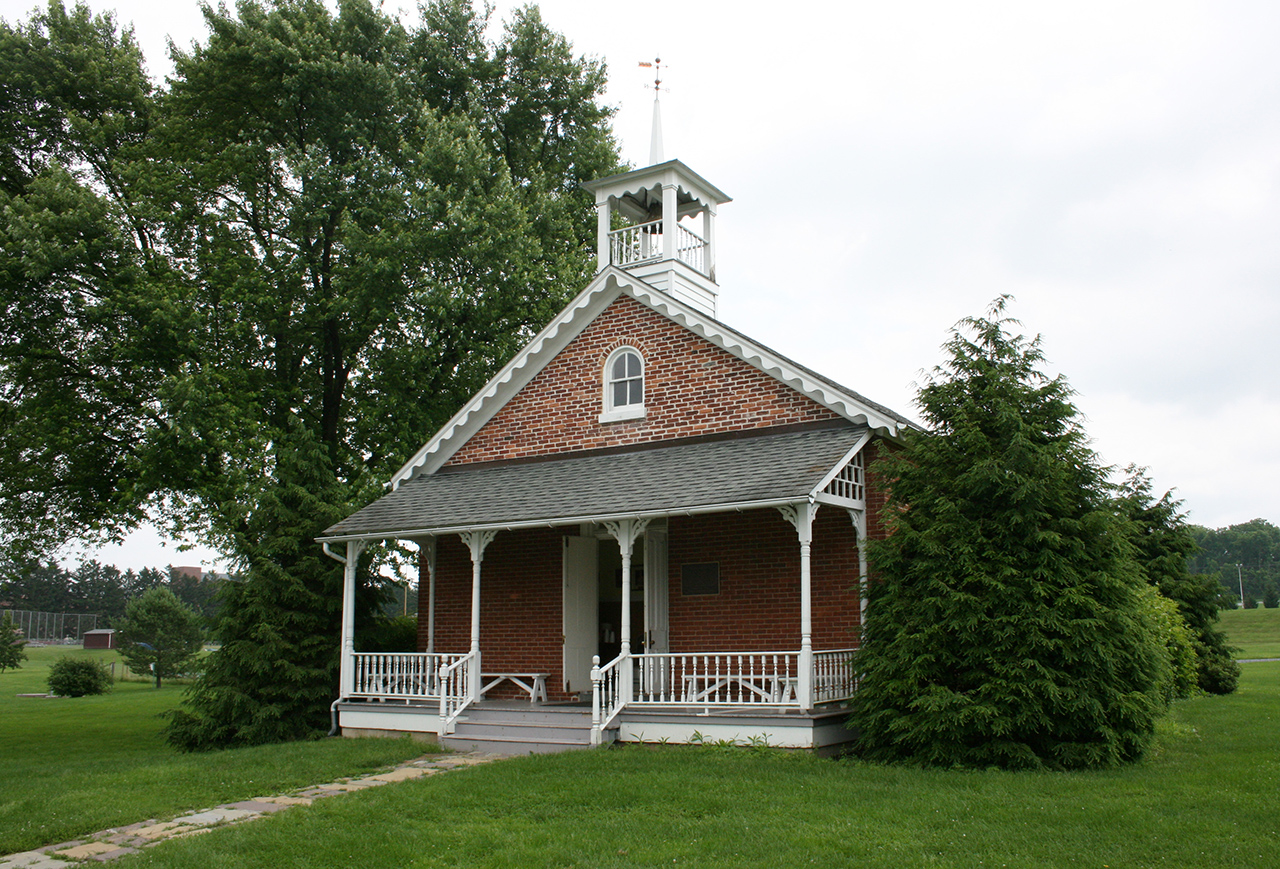 Freyberger Schoolhouse
Exterior View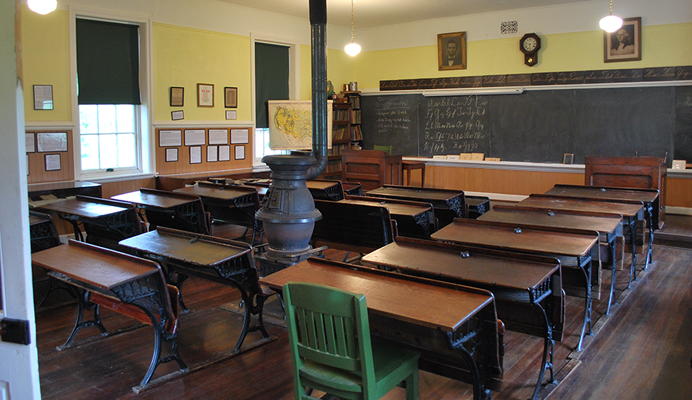 Freyberger schoolhouse
An interior view of the School Building at the PA German Cultural Heritage Center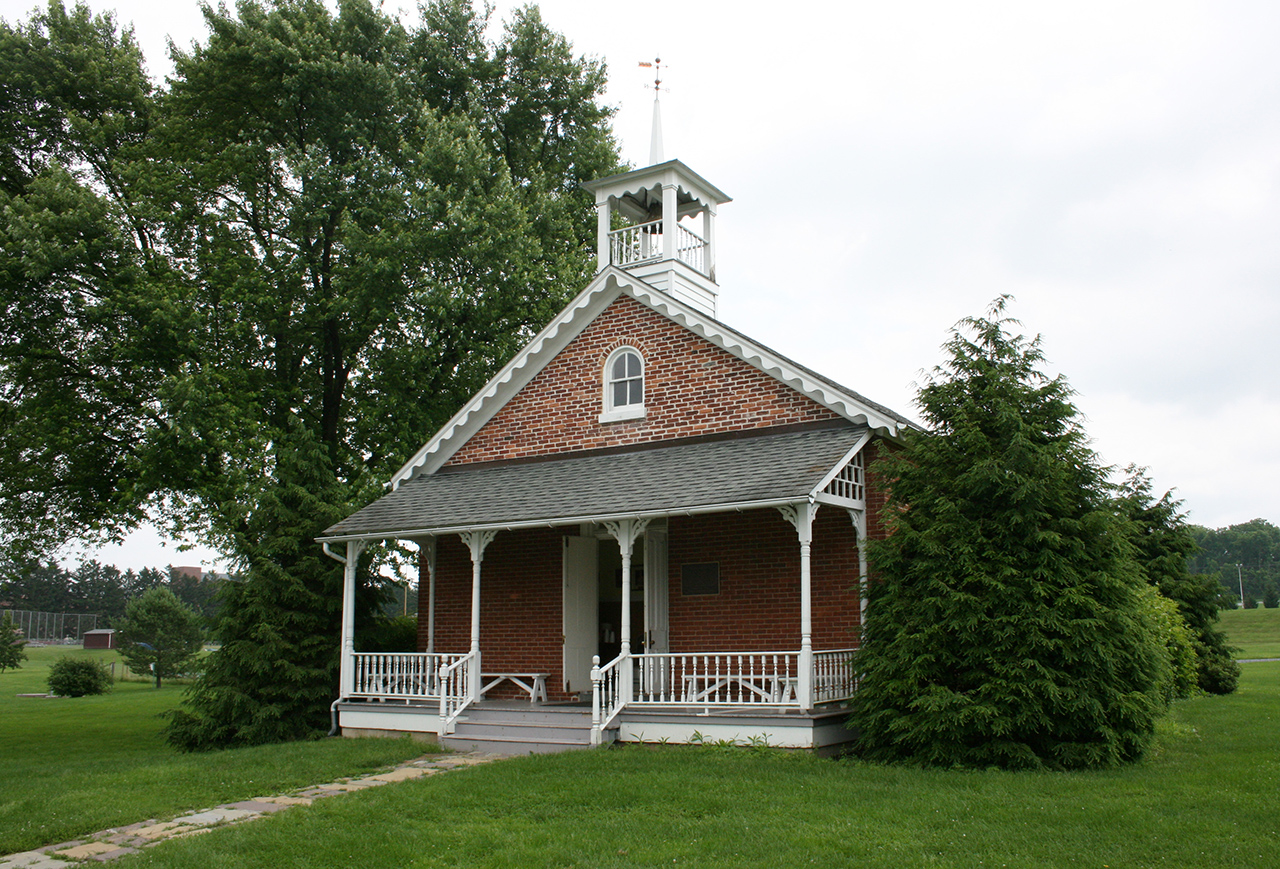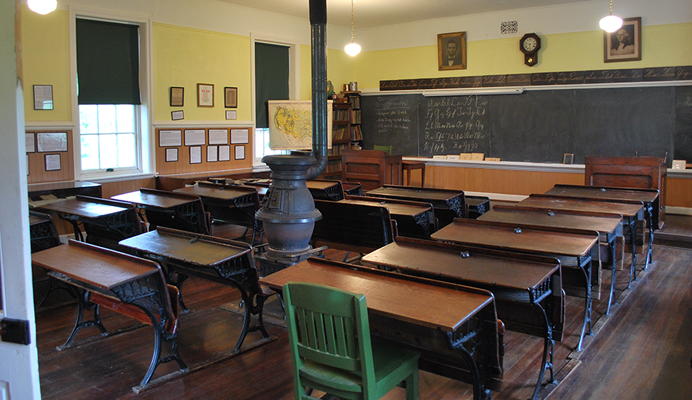 The Freyberger Schoolhouse is located on the grounds of the Pennsylvania German Cultural Heritage Center at the northwest corner of campus.
Previously known as the Stein School or Centre School, this one-room schoolhouse was originally built in the 1870s and held classes until the 1950s. The building was moved from Lenhartsville to Kutztown University in the 1990s. This building serves as a reminder of where Keystone State Normal School alumni would have held class.
Today, it serves as a home for Pennsylvania German dialect classes, as well as the location of special events at the Heritage Center such as Easter on the Farm, Children's Cultural Camp, Heemet Fescht, and Christmas on the Farm.
The schoolhouse is named in honor of Kutztown alumna Ruth M. Freyberger.