Student Recreation Center
Building Code: RC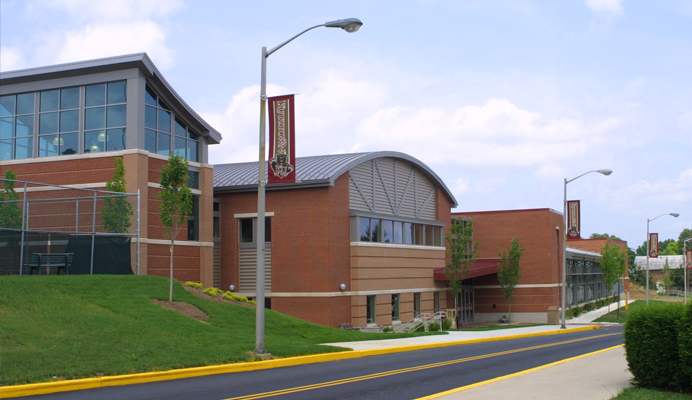 The Student Recreation Center contains a variety of exercise machines as well as an indoor track, racquetball and basketball courts, and a snack bar.
Student Recreation Center
South Campus Dr.
Kutztown, PA 19530
Phone: 484-646-4202
Images of Student Recreation Center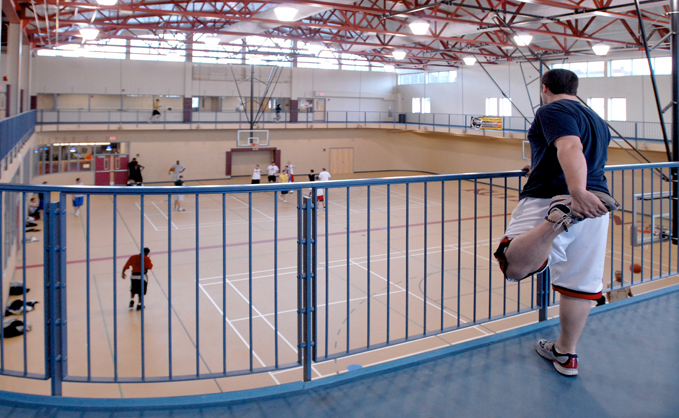 Basketball Court & Indoor Track
An Interior View of the Basketball Court and Indoor Track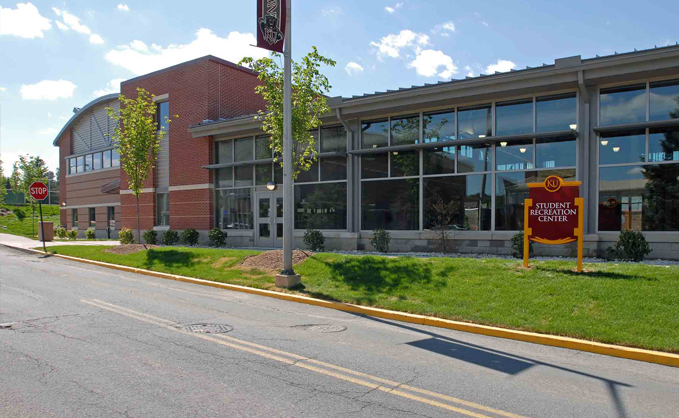 Student Recreation Center Exterior
Exterior View of the Student Recreation Center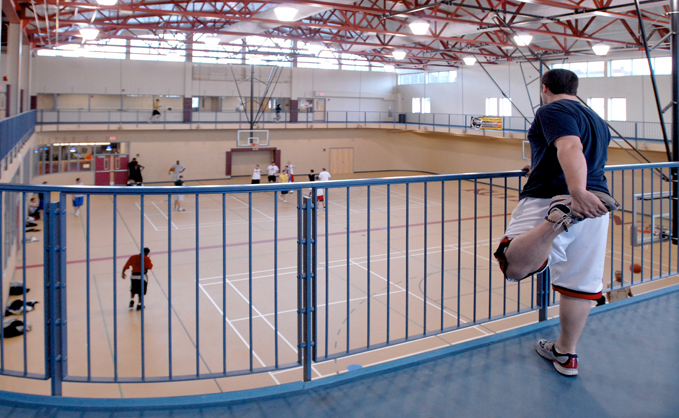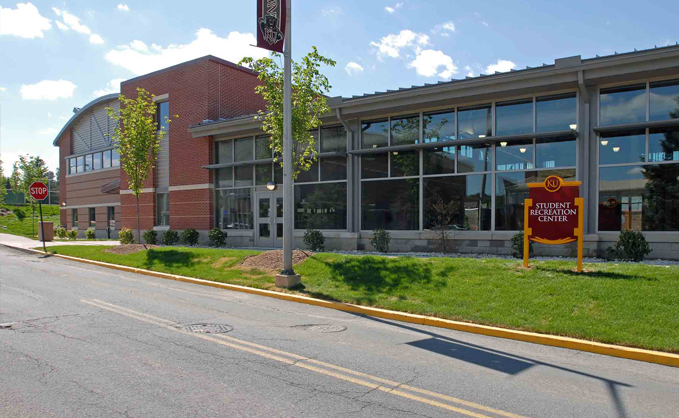 The Student Recreation Center is the place to be for student recreation and fitness on campus. Among the amenities are a nearly 9,000-square-foot fitness center and weight room, two group fitness studios, a synthetic surface gymnasium with curved walls for indoor sports, a synthetic surface half-gymnasium, and a suspended 1/10 mile jogging track.
Grab your climbing gear to scale the indoor rock climbing wall, or you can challenge a friend to a game on one of the two racquetball courts.
Locker rooms, the Recreation Services Office, a meeting room, and retail space/snack bar are also located in the Rec Center.