Rohrbach Library
Building Code: RL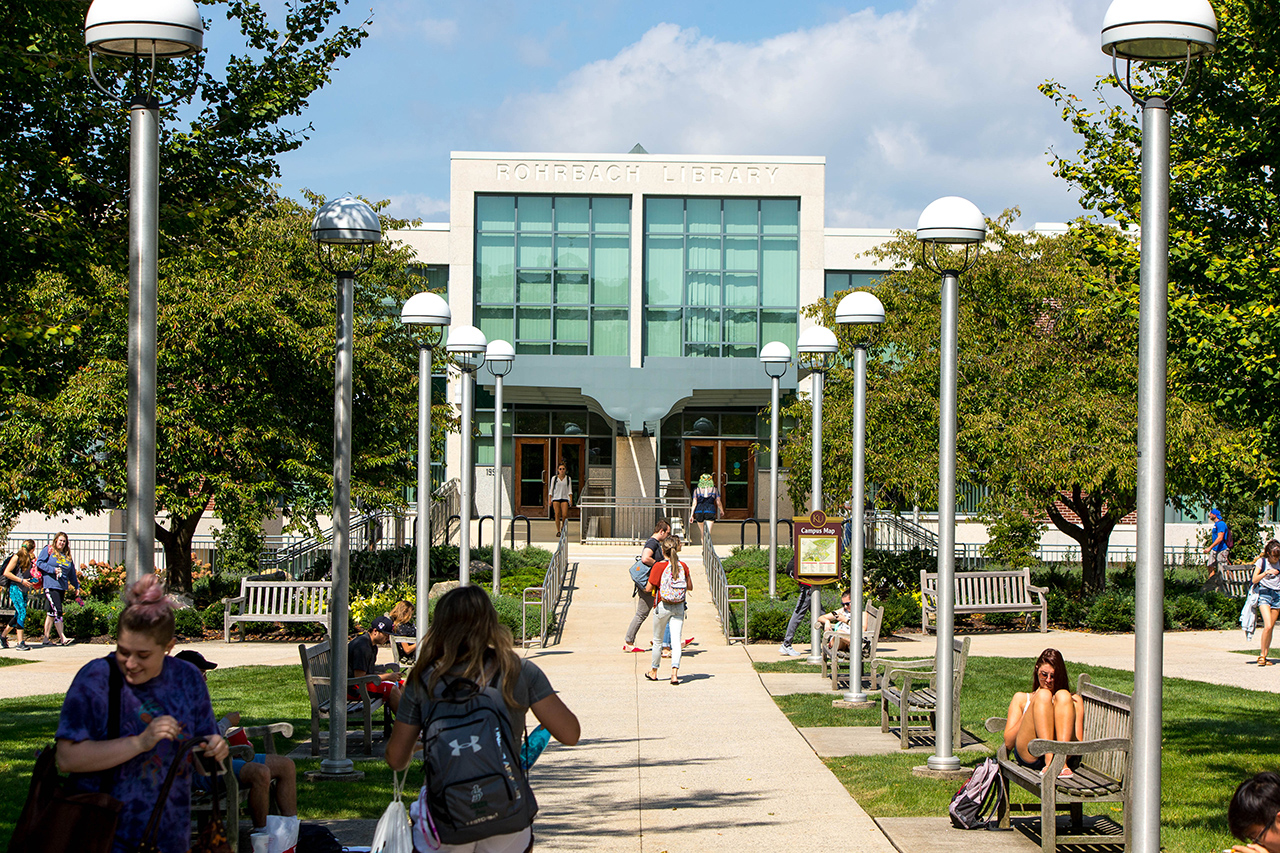 The Rohrbach Library contains many useful resources for students to complete their work as well as the Book and Brew Cafe.
Rohrbach Library
North Campus Dr.
Kutztown, PA 19530
Phone: 610.683.4480
Images of Rohrbach Library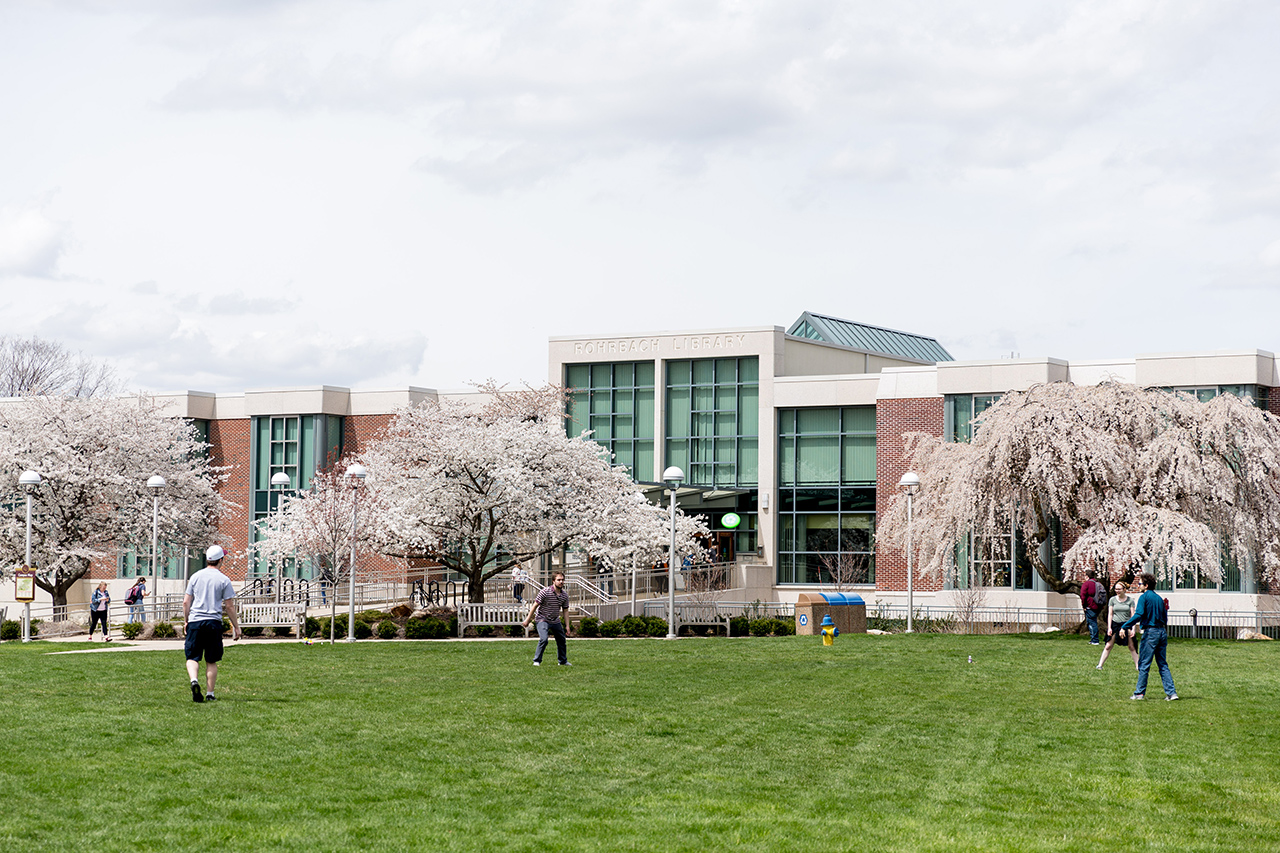 Rohrbach Library
Exterior View of Rohrbach Library
Book and Brew Café
An Interior View of the Book and Brew Café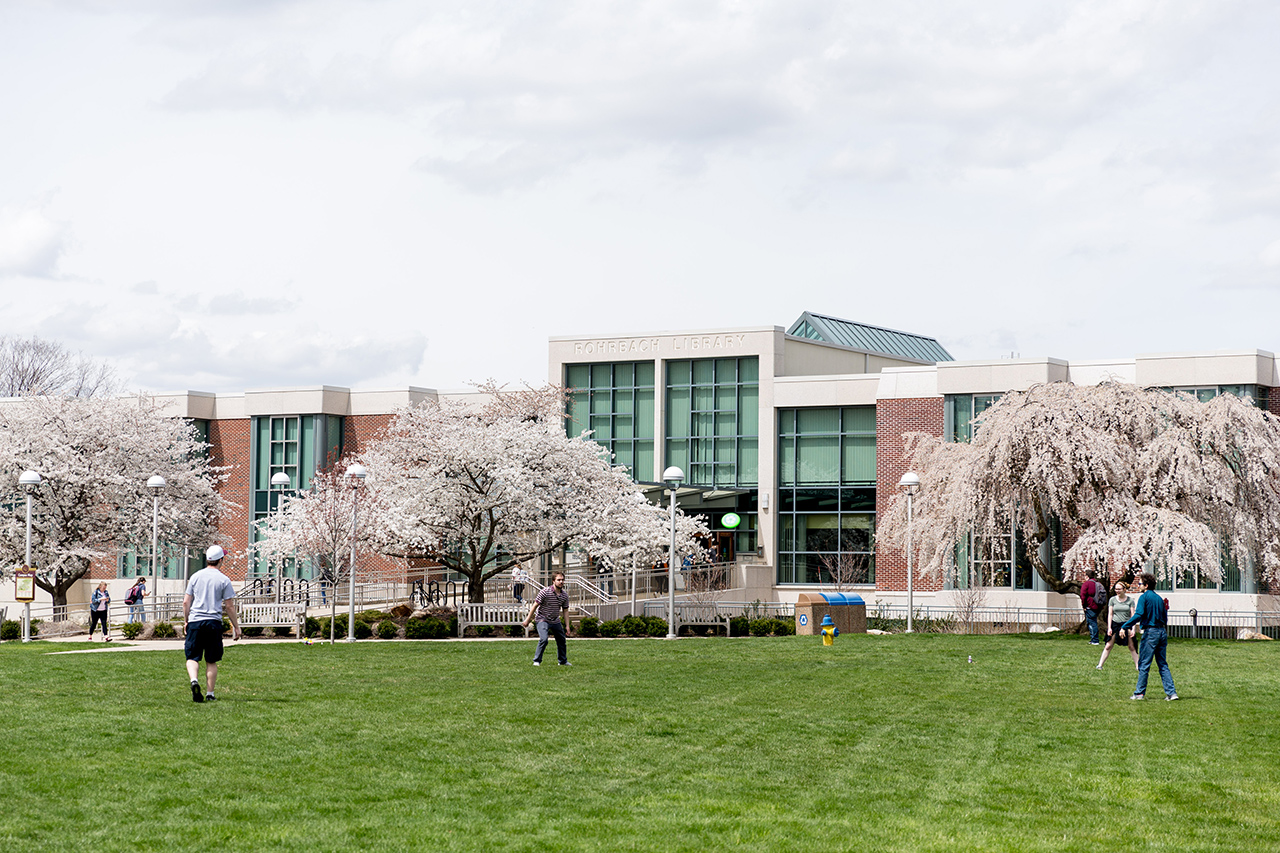 An array of useful resources are available to you in Kutztown University's Rohrbach Library. Throughout the building are computers to access internal and external resources. There are photocopiers, study rooms, study carrels and ample seating areas.
On the main floor are the main book and reference collections. If you need assistance finding information on any topic, you can confer with the helpful librarians at the reference desk. Other services can be accessed at the circulation desk where you can check out books and materials that professors have placed on reserve. Need help with a writing project? Visit the writing center here.
The second floor offers a computer lab, the Vision Enhancement Center and the Periodicals/Interlibrary Loan Office. The periodicals collection has a wealth of resources available in a variety of formats - bound, unbound, microfilm, microfiche, microprint and electronic. Magazines and daily newspapers are organized on open stacks for easy access.
On the ground floor you will find the Curriculum Materials Center (CMC) and STEAMworks Makerspace.. The CMC is designed for education majors, providing teachers' manuals, school texts, educational kits, and manipulative games and objects.
Kutztown's Academic Enrichment department, Center for Student Success and Academic Excellence and Tutoring Services are located in the Rohrbach Library ground floor. Any university student who needs any academic help can find it here.
Rohrbach received its name from Kutztown president Quincy A.W. Rohrbach, who served from 1934-59.