KU to Celebrate 2023 Unity Day Aug. 31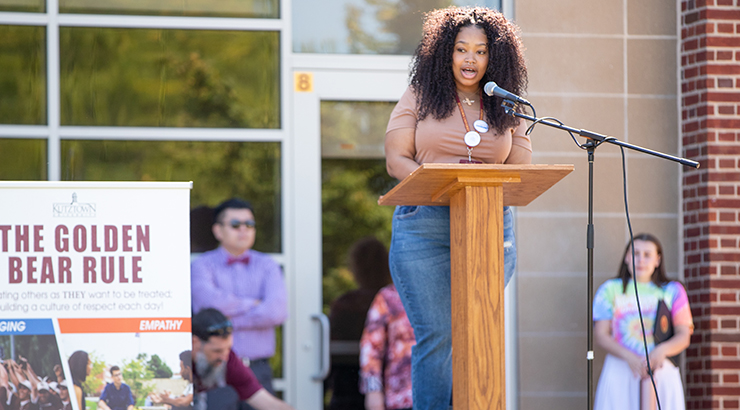 KUTZTOWN, Pa. – Kutztown University will celebrate Unity Day at 11 a.m., Thursday, Aug. 31, at Schaeffer Lawn. Dr. Kenneth S. Hawkinson, university president, along with university leaders, representatives from the student body, the community and other campus officials will give remarks celebrating KU's diversity and sense of belonging to the Golden Bear community.
The event will take place during the university's annual Community Link Fair, 10 a.m. to 2 p.m., which brings together local businesses, non-profits and places of worship with the campus community.