Kutztown University Summer Music Festival Set for July 1-8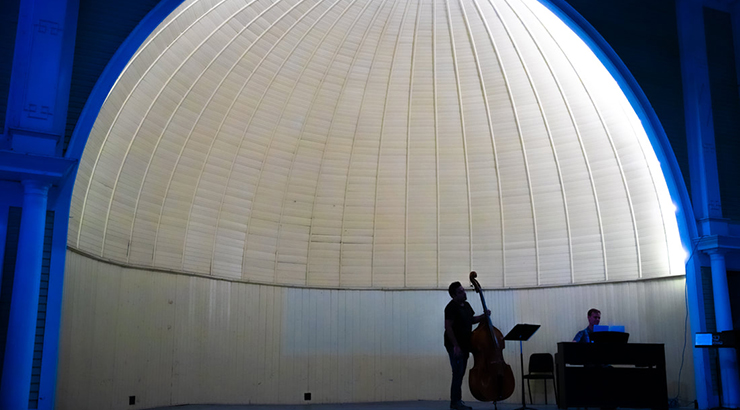 KUTZTOWN, Pa. – The Kutztown University Summer Music Festival returns July 1-8, 2023. 55 talented students from around the world join forces for a one week, fully immersive musical experience, working with the festival's renowned roster of devoted musicians and pedagogues.
Concerts and workshops are free and open to the public. Full schedule can be found online.
The opening night program will be held at 7:30 p.m., Sunday, July 2, Schaeffer Auditorium. This program will present two of the chamber music literature's most popular and enduring large-scale works: the lyrical and dramatic Clarinet Trio by Brahms and brilliant Schubert "Trout" Quintet and the energetic and passionate String sextet "Souvenir de Florence" by Tchaikovsky. The performers will include festival faculty, joined by international guest artists from Chile and Greece.
The July 3 concert, 7:30 p.m., in the Wells-Rapp Center for Mallet Percussion Research, will feature the festival's faculty performing works by Bach, Bruch, Piazzolla and Shostakovich.
The remainder of the week will showcase the talented students of the Festival in mixed chamber ensembles and works for small orchestra.
The Summer Music Festival will offer one week of intensive study to ambitious high school and college age musicians, including daily private lessons and chamber music coaching. It is open to piano, strings and winds, with faculty from The Juilliard School, Manhattan School of Music, University of Macedonia in Greece, University of Chile, Kutztown University, the New York City Ballet Orchestra and other prestigious institutions.
Participants will have the opportunity to work on solo repertoire, learn and perform works from the core chamber music literature and receive instruction on audition preparation. In addition to the intensive chamber music experience, students will have the opportunity to participate in a series of intriguing and informative seminars and workshops on a variety of musical topics.
Founded in 2010 by pianist Maria Asteriadou, the Kutztown University Summer Music Festival features an intensive and comprehensive approach to learning the core chamber music repertoire for piano, strings and winds. The festival's mission is to provide opportunities that go far beyond the traditional summer music camp experience, creating a stimulating environment for musical and personal growth through and international exchange of talent and ideas.

Nurturing the love of great music and developing the young artists of the future, KU's Summer Music Festival allows emerging musicians to experience the Art of Chamber Music with internationally acclaimed artists.