East Central PA Students Announced as 2023 Regional Scholastic Art Award Recipients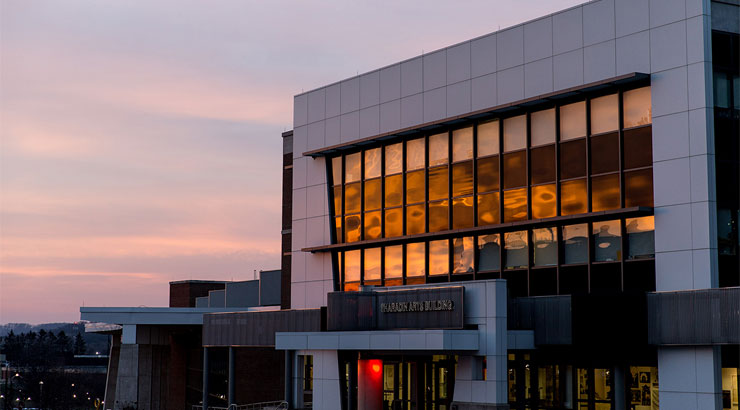 KUTZTOWN, Pa. – The East Central Pennsylvania Scholastic Affiliate has announced the regional award recipients of the 2023 Scholastic Art & Writing Awards. Presented by the nonprofit organization the Alliance for Young Artists and Writers, this year marks the 100th anniversary of the Scholastic Art and Writing Awards, the country's longest-running and most prestigious scholarship and recognition program for creative students in grades 7-12. This program year, nearly 250,000 works of art and writing were submitted to more than 100 Affiliate Partners across the country.
An exhibition of the award winners is on display in the Marlin and Regina Miller Gallery in the Sharadin Arts Building at Kutztown University through March 5. An awards ceremony honoring the students will be in KU's Schaeffer Auditorium 2-3 p.m., Sunday, March 5.
Video Celebrating 100 years of Scholastic Art Awards
3D Tour of exhibition in Sharadin
Over 600 pieces of art made by creative teens from Berks, Carbon, Lehigh and Northampton counties received regional honors, including Gold Keys, Silver Keys and Honorable Mentions from the local jurors. Five students were nominated for the American Visions Award representing the best in show: Mandy Zhang from Emmaus High School (Tracy Maley, educator), Gwynne Geedy and Naeleh King from Exeter Township High School (Christina Pinkerton, educator), Thomas Gilchrist from Parkland High School (self-guided project) and Mary Brubaker from Wilson Senior High School (Elizabeth McKemy, educator).
Three students were also chosen for Juror's Choice Awards: Caleb Knotts from Lehigh Career and Technical Institute (William Childs, educator), Nailea Almanzar from Orefield Middle School (Laura Wright, educator) and Genesis Rodriguez from The Lehigh Valley Charter High School for the Arts (Joseph Boyle, educator).
The Alliance for Young Artists and Writers, presenter of the Scholastic Art and Writing Awards, identifies teenagers with exceptional artistic and literary talent and brings their remarkable work to a national audience. Gold Key winners at the local level go on to compete with teen artists from across the country and national winners are exhibited in NYC and celebrated at Carnegie Hall in June.
Established in 1923 by Maurice R. Robinson, the founder of Scholastic Inc., the Awards are the longest-running, most prestigious recognition program for creative teenagers across America and one of the largest sources of scholarships for young artists and writers. The Awards have an impressive roster of notable alumni, including Tschabalala Self, Stephen King, Kay Walking Stick, Charles White, Joyce Carol Oates and Andy Warhol.
The Alliance, a 501(c)(3) organization, provides creative teens with opportunities for recognition, exhibition, publication, and scholarships through the Awards in partnership with approximately 100 regional Affiliate Partners – school districts, museums, colleges and universities, libraries and other educational organizations. Students in grades 7-12 (ages 13 and up) residing in the United States.
Kutztown University is the regional organizer and host of the East Central PA region. Thanks to our sponsors: The KU Arts Society, KU's College of Visual and Performing Arts, Blick Art Supplies, Lehigh Arts Alliance and Dr. Christine Oaklander.