College of Education Receives Murray Award for Preparing High-Quality Teachers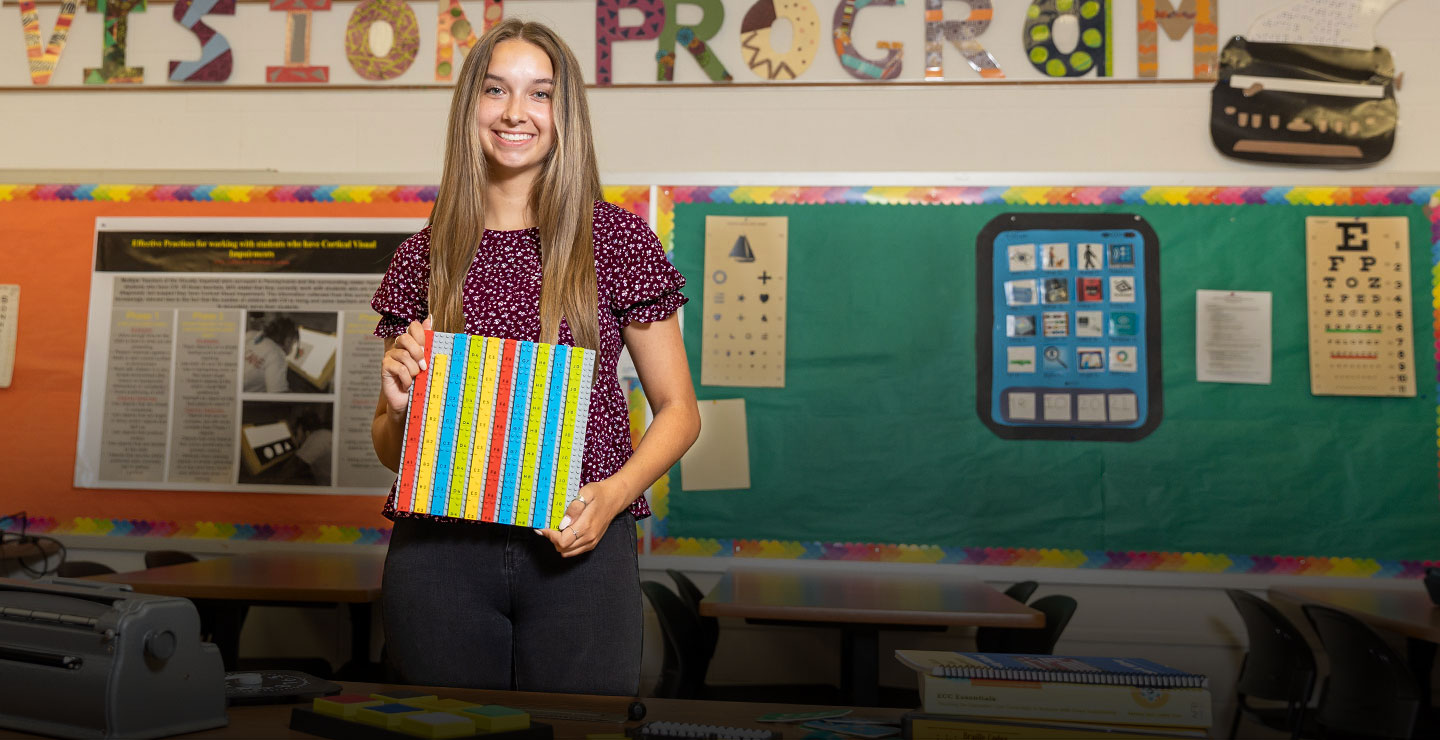 KUTZTOWN, Pa. – Kutztown University's College of Education received the 2022 Council for the Accreditation of Educator Preparation (CAEP) Murray Award in recognition of the university's commitment in preparing high-quality teachers to enter the educational field.
Recipients of the 2022 Frank Murray Leadership Recognition for Continuous Improvement are selected from the educator preparation providers (EPPs) that were granted accreditation by CAEP at the initial level from the previous year, who provided a full complement of evidence with demonstrated data trends and no plans. Recipients had no stipulations or areas for improvement. Providers selected for recognition advance equity and excellence in educator preparation through purposeful use of self-study procedures and evidence-based reporting that assure quality and support continuous improvement to strengthen P-12 learning.
"We are proud to be recognized with this award indicating the highest quality in teacher preparation," said Dr. John Ward, dean of the College of Education at Kutztown University. "The achievement is the result of a long history of quality partnerships with local schools and a caring faculty dedicated to preparing the best teachers."
The College of Education at Kutztown University is dedicated to creating a positive impact on the lives of children and youth in the commonwealth of Pennsylvania through the preparation of highly qualified professional educators. KU's goal is to provide preparation programs that blend a strong knowledge base in the content area and understanding of human development and grounding in pedagogy with frequent and continuous field experiences. The professional educators prepared in the university's programs are willing and able to effect change in an increasingly diverse and technologically integrated educational environment. KU graduates are committed to professional development throughout their careers, thus supporting the College of Education model of lifelong learning.
The College of Education at KU offers a wide variety of teacher education programs. At the undergraduate level, students can choose from eight different programs that are tailored to specific grade-level interests and disciplines. At the graduate level, KU offers more than 20 programs for advanced degrees in education, ranging from teachers who wish to advance their education, to non-educators who want to earn a teaching degree, to counselors in schools and other settings. The College of Education also offers an Education Doctorate of Transformational Learning (Ed.D.) that is designed to help educators transform their educational reach to promote social change.
For more information on the College of Education at Kutztown University, call 610-683-4300 or visit their website.