Leiboff to Serve as Acting Vice President of University Relations and Athletics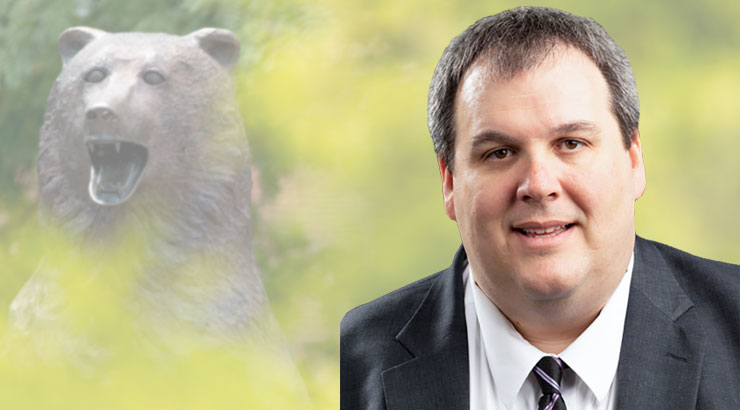 KUTZTOWN, Pa. – Josh Leiboff was named acting vice president for University Relations and Athletics, effective June 28. Leiboff has been director of Web and Digital Media at KU since 2018.
The appointment was announced today by Kutztown University president Dr. Kenneth S. Hawkinson. Leiboff fills in for vice president Matt Santos, who is on an extended medical leave.
"Josh has many years of experience working in multiple areas of University Relations and Athletics," Hawkinson said. "His knowledge of KU will be a benefit to the leadership of our university. The division is in good hands while Matt is on leave."
Leiboff received his master of science degree in telecommunications from Kutztown in 1998. Later that year, he joined the university full time as sports information director. In 2009, he transitioned to the role of assistant director of University Relations and then director of Web and Digital Media. In these roles, Leiboff oversees the university's website, including multiple complete redesigns, led the creation and growth of KU's social media presence, and is a member of the external relations, crisis communication and emergency management teams.
"I am honored for the opportunity to lead the University Relations and Athletics Division," Leiboff said. "I have worked for Matt Santos since he welcomed me to KU as a graduate assistant 27 years ago. Filling in for him, temporarily, is a privilege. We have an outstanding team in our division, and we will continue to work every day to move our great university forward."
The University Relations and Athletics Division includes the departments of Intercollegiate Athletics, Community Liaison & Government Relations, KU Presents!, Marketing & Communications, the Pennsylvania German Cultural Heritage Center and Recreational Services & Athletic Resources.