Social Work to Host 18th Annual Community Forum March 25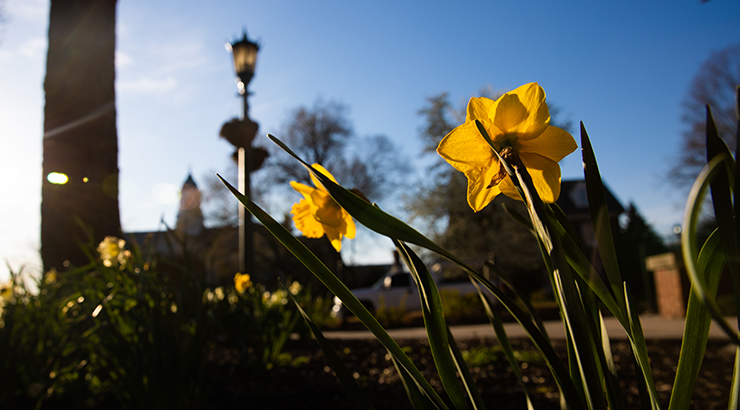 KUTZTOWN, Pa. – The Kutztown University Department of Social Work will host its 18th Annual Community Forum 8:45 a.m. to 4 p.m., Friday, March 25, virtually. This year's topic, "Diversity, Equity and Inclusion: Moving Toward Anti-Oppressive Practice," raises awareness of the need for anti-oppressive practices and policies designed to eliminate the bias and discrimination that has burdened families of color in the social environment. All families deserve a systemic, ethical response to regional and global needs. Experts identify best practices and social work professionals serve as catalysts to build and strengthen alliances across the practice continuum.
Details about the forum can be found online. Livestream the event on YouTube at https://youtu.be/Zuie6HocHj8.
The event will include specialists and experts. Proposed legislation "Race, Discrimination and Forms of Bias Training" will be discussed by sponsors Pennsylvania State Representative Mark Rozzi, 126th Legislative District, PA House Bill #1140; and Pennsylvania State Senator Judy Schwank, 11th Senatorial District, PA Senate Bill #163; and original author of the proposal, Dr. Edward Hanna. Dr. Hanif Bey (Frederick Douglass Scholar, East Stroudsburg University) will present his expertise on anti-oppressive practices and the role of Critical Race Theory in supporting families of color. Dr. Kristen Syrett (Rutgers University, Department of Linguistics) will provide education on use of anti-oppressive language.
KU's Department of Social Work will announce scholarship awards and the annual $1,000 Diversity Prize, a competition cash award funded by the social work faculty in recognition of undergraduate and graduate level social work students who excel in celebration of diversity. PA State Representative Gary Day will issue the proclamation of March as Social Work Month.
Policing and Social Work, an initiative underway in Bethlehem, Pa., will be presented by Bethlehem Mayor Robert Donchez; Police Chief Dr. Michelle Kott; Jordan Westerman, MSW, community health specialist; Susan Benay Berger, BS, RN, Director of Nursing, Bethlehem Health Bureau; Detective Emily Falko, Bethlehem Health Bureau; Kristen Wenrich, MPH, CPH, Bethlehem Health Bureau; and William Reynolds, President of City Council of Bethlehem.
Authors of the recent article "The Obligation of White Women: Dismantling White Supremacy Culture in Social Work Education," will be presented by Dr. Sara Plummer, Rutgers School of Social Work, Rutgers University; Dr. Jandel Crutchfield, School of Social Work, The University of Texas at Arlington; and Dr. Desiree Stepteau-Watson, Department of Social Work, University of Mississippi.
The day will close with renowned social work podcaster Shimon Cohen, MSW (Columbia University) and Charla Cannon Yearwood, MSW, LSW, executive board member, SocialWorkCares, the Social Work Coalition for Anti-Racist Educators.
Up to six continuing education credits (including three ethics credits) will be available for licensed social workers, marriage and family therapists and professional counselors. KU's Department of Social Work (BSW, MSW, DSW) aspires to provide high quality, nationally accredited curricula and program activities that respond to the diverse and ever-changing social needs of our rural, suburban and urban communities, students, employers and the profession of social work.
For more information, please contact Dr. Sharon Lyter, forum chair, at lyter@kutztown.edu.