Kutztown University, Borough of Kutztown to Recognize 20th Anniversary of 9/11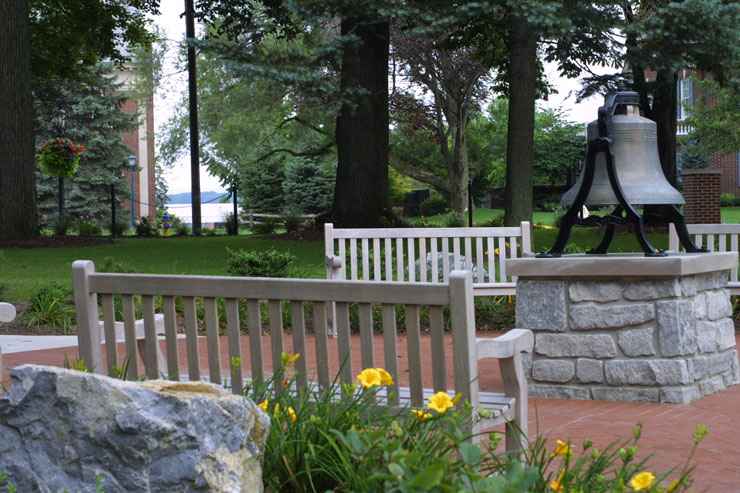 KUTZTOWN, Pa. – Kutztown University and the Borough of Kutztown will recognize the 20th anniversary of the Sept. 11, 2001, terrorist attacks with a ceremony at 11 a.m., Friday, Sept. 10, at College Hill Memorial Grove (outdoor area between Old Main and Stratton Administration Center). Rain location is 250 McFarland Student Union. The event is open to the public.
The ceremony will include moments of silence and remarks from Dr. Kenneth S. Hawkinson, Kutztown University president, James 'Jim' Schlegel, Mayor of Kutztown, as well as members and leaders of the local and campus communities.
The Kutztown Pipe Band will give a bagpipe tribute to honor those who died on 9/11, as well as those who are sick or who have died from exposure to hazards and toxins in the aftermath of 9/11. An honor guard comprised of individuals representing Ray A. Master Post 217 American Legion (Topton, Pa.) will participate. The playing of TAPS by bugler Mr. Sean O'Neill representing Bugles Across America, will conclude the ceremony.
Following the ceremony, event attendees and non-attendees can participate in the university's 9/11 donation drive. KU student organizations who donate receive community service hours. This is an incredible way to keep the same spirit of compassion and unity alive that arose immediately after 9/11 attacks.
The "9/11 Do A Good Deed Donation Drive," Sept. 10, supports Friend, Inc. and KU Student Food Pantry. Donate nonperishable items, household cleaning supplies or toiletries to the location of your choice (below).
Kutztown Train Station, 45 Railroad St., 12-2 p.m. and 4-6 p.m.
McFarland Student Union drive-thru drop off, MSU A1 Parking Lot, 12-2 p.m. (donate nonperishable food items only at this location).
Local veterans' organizations, service members and local heroes are welcome to attend.
For more information, visit www.kutztown.edu/veterans (Special Observances), the website or Engage.
Questions can be directed to Student Involvement Services at 610-683-1383.